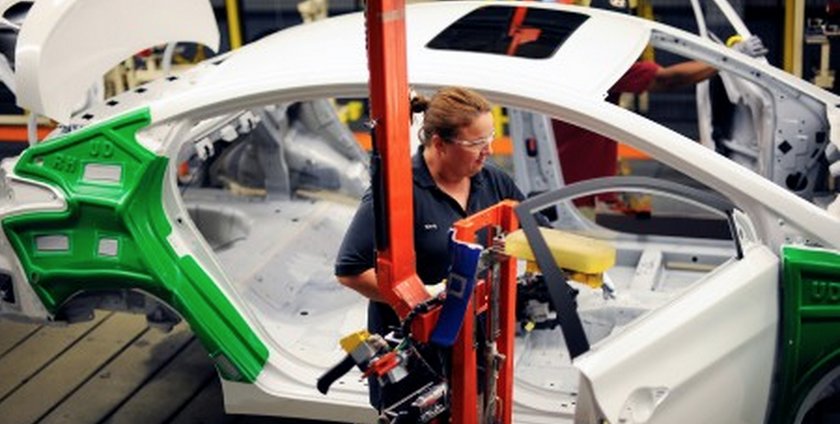 For 16 years the Business Council of Alabama (BCA) and the Alabama Technology Network (ATN) have recognized Alabama's top manufacturers with Manufacturer of the Year Awards.
Past Manufacturer of the Year Award recipients include steel companies, engineering firms, automobile manufacturers, a shipbuilder, aerospace firms, and even a beer maker — a diverse group that BCA President and CEO William J. Canary believes shows the strength and variation of Alabama's manufacturing community.
"Manufacturers are the heart and soul of Alabama's diverse business mix, representing traditional and high-tech products with worldwide markets and applications," he said.
The 2016 awards will be announced on April 12, 2016, in Montgomery, but the deadline to nominate a company is coming up next week (Dec. 18).
The ATN and BCA will announce the winners at the 17th annual MOTY Awards ceremony at the Alabama Activity Center.
"Alabamians know how to make things and make them well," Canary said. "It's in our blood and our award recognizes and celebrates that manufacturing excellence."
The MOTY Awards honor individuals and companies that bring uncompromising excellence to Alabama manufacturing. Since its inception, the MOTY Awards program has grown into a prestigious annual celebration that is attended by Alabama dignitaries and business leaders.
The MOTY Awards recognize accomplishments of the state's top manufacturers. By applying for the award, manufacturers convey their story of financial growth, manufacturing leadership, market leadership, leadership development, and workforce enhancement.
Awards are presented to manufacturers of between one and 99 employees in the small manufacturer category, 100 to 399 employees in the medium manufacturer category, and 400 or more employees in the large manufacturer category.
The 2015 winners were a diverse group, included Watring Technologies Inc. of Huntsville in the small manufacturing category, Raytheon Redstone Missile Integration Facility in Huntsville in the medium category, North American Lighting of Muscle Shoals in the large category.
The 48 winners have included automobile manufacturers Mercedes-Benz U.S. International, Hyundai Motor Manufacturing Alabama LLC, Honda Manufacturing of Alabama, and suppliers – Goodyear Tire and Rubber Co., and Michelin-Dothan Inc.
Winners include aerospace stalwarts Boeing and Airbus and family operations such as Prystup Packaging Products in Livingston. High technology firms such as GATR Technologies in Huntsville and basic homebuilding suppliers such as Jenkins Brick Co. in Montgomery have been selected.
In the transportation industry, Progress Rail of Albertville was a winner.
Canary said this is the opportunity to compete to be recognized for hard work and dedication of employees, to promote significant accomplishments, highlight corporate citizenship, join the ranks of other notable manufacturers, receive well-deserved news coverage, and help increase public awareness about the strength and economic significance of Alabama's manufacturing community.
Applications can be made on the Manufacturer of the Year website.