Our audience is engaged and our platforms are vast. No matter where your desired audience is in Alabama, we can reach them. Our website, radio, social media, tv, and event platforms allow for a variety of message strategies to be deployed at once.
We deliver your story, effectively, across the state.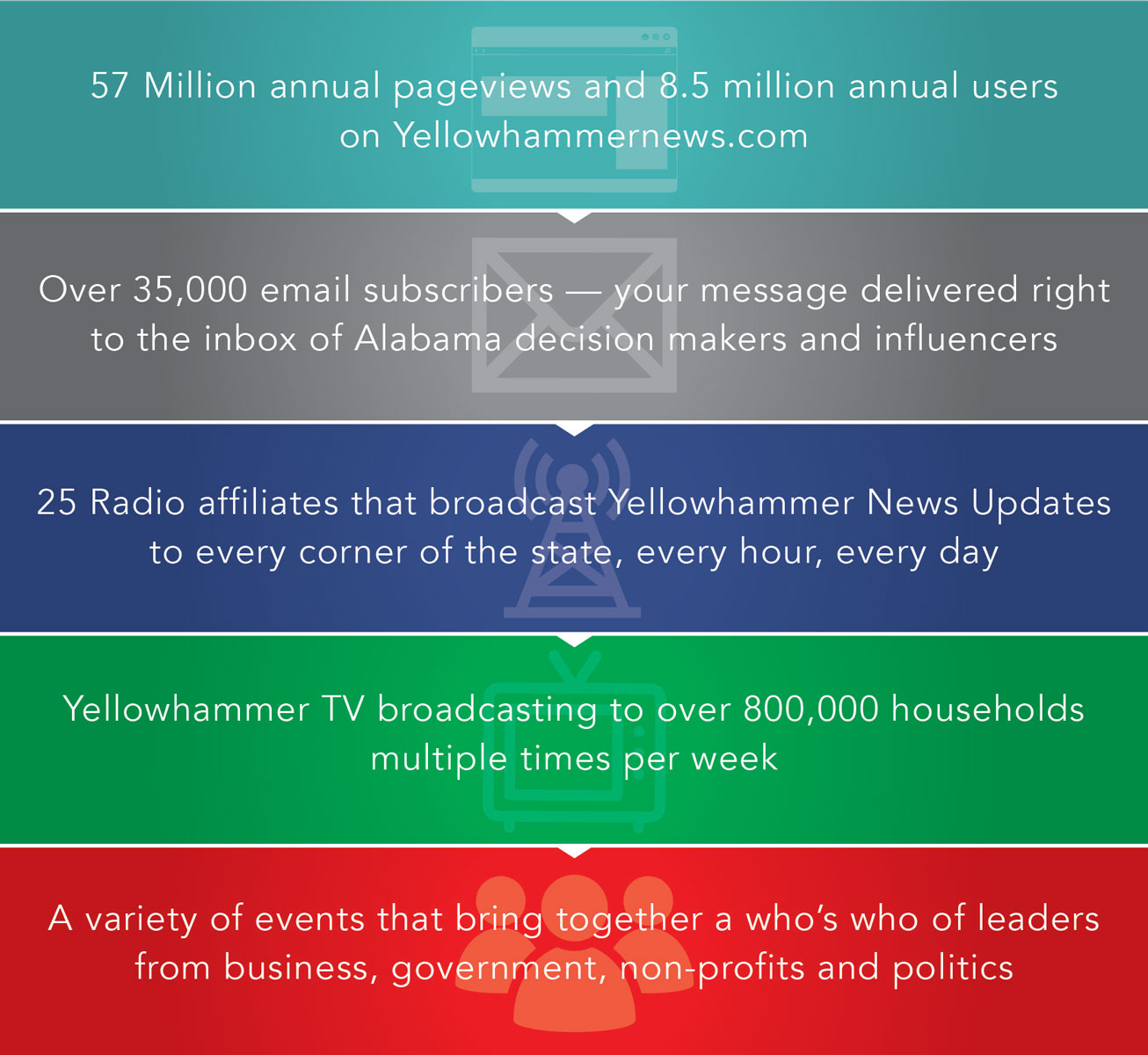 LET US HELP TELL YOUR STORY
Contact us today to see what YELLOWHAMMER can do for you!