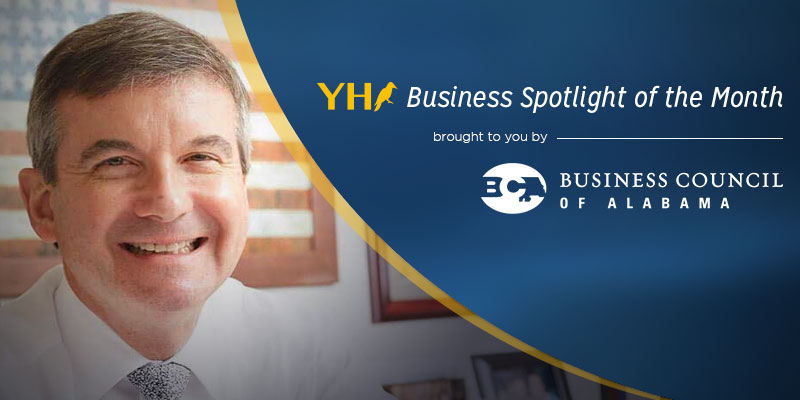 By Lauren Naumcheff
In 2008, an economic recession devastated the financial investments and savings of millions of Americans. Since then, many approach planning for their financial futures with much apprehension. One Birmingham businessman recognized this fear and built a firm around helping Alabamians plan for the future through relationship-based financial advising tailored to clients' individual needs.
In 2005, Greg Powell formed Fi Plan Partners to provide a different model of financial planning focused on the best interests of his clients. He founded the company with the philosophy of putting clients first through establishing a relationship based on trust. A strong commitment to integrity and meeting clients' needs has set Fi Plan Partners apart from other firms.
Fi Plan Partners offers a wide range of financial services including strategies for managing money in markets, financial planning advice, business consulting and generational planning. Advisors are free from the pressure of pushing a product that may not be the best fit for the client.
"It is a privilege for clients to put their confidence and trust in our firm. It is humbling to see what we have built. Working with multiple generations of clients reminds us of the importance of staying true to our values," said Powell.
Fi Plan Partners offers a unique model from traditional financial planning firms. Their team strives to educate clients through weekly vlogs, podcasts and an active social media presence.
Powell and his team believe in empowering clients with the knowledge needed to plan for their futures. Providing financial advice through digital platforms gives clients the ability to learn more about their financial options, enabling them to make decisions consistent with their personal needs.
In March of this year, Powell released his first book, "Better, Richer, Fuller," on Amazon. Powell shares his philosophy on financial planning developed over his 36 years of experience in the industry.
When asked about the decision to establish Fi Plan Partners in Birmingham, Powell said the scenic views, sporting and cultural amenities of Birmingham offer significant attractions for its out-of-town clients. "We are proud to bring individuals here and show them what we have to offer," said Powell.
Fi Plan Partners expanded its presence throughout the state by joining the Business Council of Alabama (BCA). Membership in the BCA gives Fi Plan Partners and business owners across the state a platform to express their interests in the state legislature and in Washington.
"The Business Council of Alabama continues to lead this state in addressing the needs of all Alabamians with its listening ear," Powell said. "Their team invites our feedback on issues that need to be addressed in legislation and the economic future in Alabama."
---
About the Business Council of Alabama: For more than three decades, the Business Council of Alabama has been Alabama's foremost voice for business, standing up for Alabama businesses that are the job creators and innovators driving our state's economy. Through this Business Spotlight Series, the BCA tells the stories of these businesses that proudly call Alabama home and in the process, we hope to show why we work hard every day making a sweet home for business. For more information about the BCA, please visit their website.
Don't miss out!  Subscribe today to have Alabama's leading headlines delivered to your inbox.