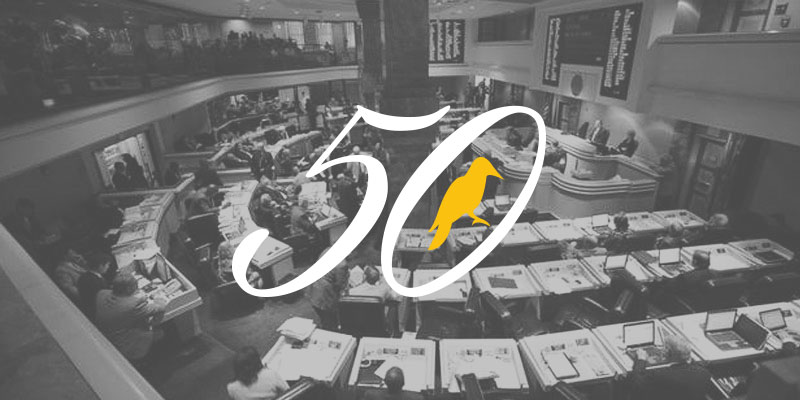 The Yellowhammer Power & Influence 50 is an annual list of the 50 most powerful and influential players in Alabama politics and business — the men and women who shape the state.
This year's list is being released in three segments. Earlier this week we brought you the most influential people in the Alabama business community, the state's most powerful politicians and government officials, and today we cover the state's most powerful lobbyists. Names below are listed in alphabetical order.
Don't miss Yellowhammer's 3rd Annual Power of Service reception honoring the men and women on the Power & Influence 50 list who leverage their stature to make a positive impact on the state. The event is set to take place Thursday, September 14th at Ross Bridge Resort in Birmingham. Past events attracted a who's who of Alabama politics and business, including the Governor, Lt. Governor, Speaker of the House, Pro Tem of the Senate, members of Congress, dozens of state legislators and many of the state's top executives, lobbyists, opinion leaders and political activists. For more information on the event click here and to purchase tickets click here.
---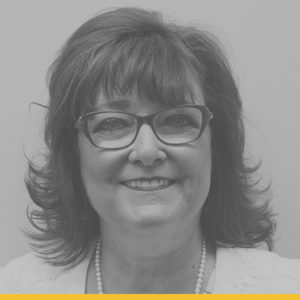 Ginger Avery-Buckner, Executive Director, Alabama Association for Justice
If you want a blueprint on how to adapt when the political winds shift dramatically, look no further than the Alabama Association for Justice and its executive director, Ginger Avery-Buckner. When the Republican majority blew into Montgomery following the 2010 elections, the association representing the plaintiffs' bar had seemingly been left on the outside looking in.
The organization, under Avery's leadership, has successfully rebranded and now enjoys an influential seat at the table on any issues that affect civil litigation in Alabama. Avery-Buckner is known as a tenacious lobbyist. She is married to decorated Special Forces veteran Jack Buckner, and yet we are not sure he is the toughest person in his own house.
---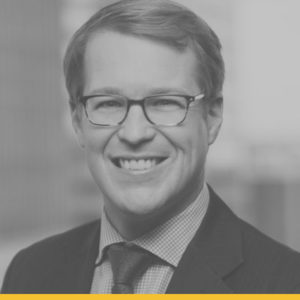 Josh Blades, Lobbyist, Bradley Arant Boult Cummings
Relatively young in the lobbying profession, Josh Blades has already built a resume that would be a career for many. Although, this should not surprise anyone given that Blades had already owned a successful small business by age fifteen and entered a race for city council by the time he was nineteen.
Having served as Deputy Chief of Staff during the Riley Administration and Chief of Staff to former Speaker Mike Hubbard, he has extensive experience in both the executive and legislative branches of state government. Blades now occupies a position in the private sector with the national law firm Bradley Arant Boult Cummings, where he is a key member of the firm's lobbying team.
---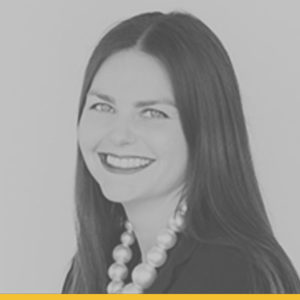 Alexia Borden, Vice President for Governmental Affairs, Alabama Power Company
Alexia Borden oversees Alabama Power Company's state governmental affairs section. That's a daunting task when you actually consider the enormous number of bills, executive orders, agency initiatives, regulations, rules, committee reports, studies and proposals that affect the company's delivery of reliable electricity service to its 1.4 million customers.
Unsurprisingly to anyone in Alabama politics, Borden has thrived in that role. She has demonstrated an innate ability to identify potential issues for her company before they become problems. Certainly this is, to some extent, a result of the perspective Borden brings as both as an engineer and a lawyer. A graduate in engineering from the Georgia Institute of Technology, Borden chose the law as her career path, having been a partner at the prestigious law firm Balch & Bingham prior to her current job.
Make no mistake, though, protecting your company's interests in politics also involves seeing, hearing and knowing. Borden has built a roster of productive relationships envied by all other lobbyists. Whether in the statehouse or a state agency, "What does Alexia think?" are words often spoken. Tell-tale signs of a heightened level of power and influence are when you are known only by your first name, and they want to know your position before taking any action.
There will come a day when Borden transitions to a different section of this list. The question is simply when, not if.
---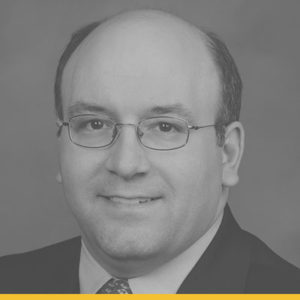 Greg Butrus, Partner, Balch & Bingham
Greg Butrus is at the top of the list when anyone searches for the most politically influential lawyer in Alabama. With so much specialization having taken over the legal profession, Butrus is uniquely positioned to provide counsel on a range of issues. From campaign finance laws to state and federal energy policy, and ethics law compliance to regulatory affairs, his areas of expertise run the gamut.
From his lofty perch in the downtown Birmingham offices of Balch & Bingham, Butrus is the definitive voice for many of the state's power players seeking legal advice.
---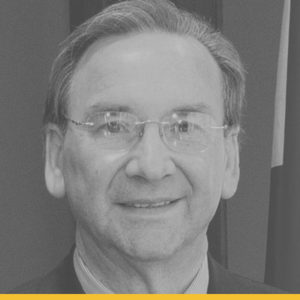 Billy Canary, President, Business Council of Alabama
Billy Canary has had quite a run. He has been in charge at the Business Council of Alabama (BCA) since 2003. Before that he headed up the American Trucking Association. And if anyone spends more than five minutes with Canary, he will regale them with stories of his time working in the White House for President George H. W. Bush.
It's possible that no one in recent Alabama history has been more successful at political guerrilla warfare than Canary. He was a trusted ally of Governor Bob Riley for eight years. During Riley's two terms in the governor's office, he counted on Canary to lead the opposition against an out-of-touch Democratic legislature, a role naturally suited for Canary's skill set. The third point of that triangle of Republican power in those days was Canary's close friend, former Speaker Mike Hubbard. It was Canary's infusion of guerrilla tactics into Hubbard's campaign plans that was crucial to their successful storming of the statehouse.
And, yet, Canary currently finds himself situated as one of the most divisive figures in Alabama politics. So much so that numerous former BCA chairmen recently felt compelled to send out a letter announcing their support for Canary. Detractors contend that the letter wreaks of vulnerability. Whatever the case, all eyes are on BCA and Canary as they attempt to adapt to the new environment where their goal is now vision implementation, rather than stiff opposition.
To trace the source of Canary's power and influence, and his existence on this list, simply follow the money. The BCA's political action committee contains nearly $2 million. If Canary is the man handing out those types of campaign contributions during the 2018 election cycle, he will be positioned as a power player for years to come.
---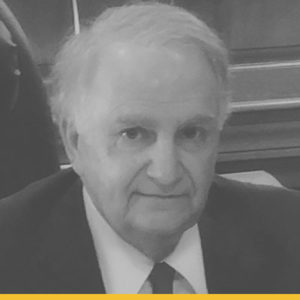 Joe Fine, Partner, Fine Geddie & Associates
When they open the Alabama Lobbyist Hall of Fame, Joe Fine will be the first inductee. Those who have been around Alabama politics for a long time occasionally remark that they remember when the roster of lobbyists was only Joe Fine and five or six other people. The gentleman lobbyist, who never leaves the statehouse while the Senate is in session, has forgotten more about lobbying this week than all others learn in a lifetime.
Fine's reputation outside of Alabama is just as impressive. Listen to a conversation about Alabama lobbying in D.C. or some other corporate hub, and Fine's name will come up.
Fine continues to maintain a client list that is a who's-who of not only Alabama business but also corporate America. It has been nearly fifty years since Fine entered Alabama politics, and he shows no signs of letting up.
---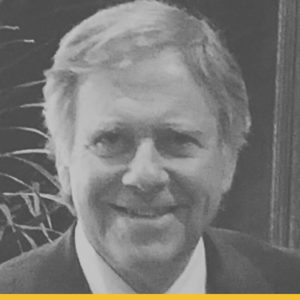 Bob Geddie, Partner, Fine Geddie & Associates
Bob Geddie is the State House of Representatives specialist for the Fine Geddie firm. He knows every member, every rule and every tactic necessary to pass legislation through the lower chamber. Geddie is most often seen quietly observing from a small hallway off the main lobby on the fifth floor. From there he can see everyone who comes and goes, and he has ready access to members as they walk to and from the House chamber.
Geddie is known for his persuasive lobbying skills. For years, a common refrain among legislators has been that it is hard to say no to Bob Geddie.
Others have tried to replicate his formula of institutional knowledge, skill and relationships, and none have come away with the power and influence enjoyed by Geddie.
---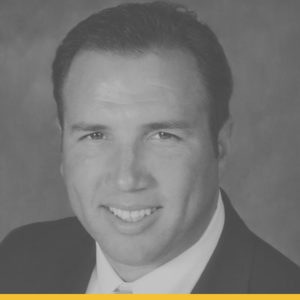 Robert McGhee, Vice Chairman, Poarch Band of Creek Indians
Robbie McGhee is the point man in politics for the burgeoning empire that is the Poarch Band of Creek Indians. Under the leadership of Tribal Chair and CEO Stephanie Bryan, the Poarch Creeks have built a structure of prosperity and corporate citizenship previously unseen in Alabama. McGhee has astutely utilized the accompanying tools and resources provided to him to turn the Poarch Creeks into an influential force.
McGhee's political rise began in Washington, D.C. at the U.S. Department of Interior-Bureau of Indian Affairs, the U.S. Senate Committee on Indian Affairs, and Troutman Sanders LLP-Indian Law Practice Group. He engages on political and legislative issues affecting the Poarch Creeks with a razor-sharp focus. The results show why McGhee deserves a place squarely on this list.
---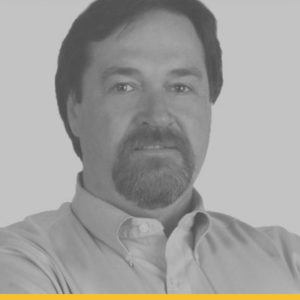 Steve Raby, Lobbyist and Political Consultant
Steve Raby is another member of the Power & Influence 50 who is relishing his second act in Alabama politics. Raby is a longtime Democrat activist and consultant, and he was the Democrat nominee for Congress against Mo Brooks in 2010. A decent first act for anyone.
Fast forward six years to when his friend Mac McCutcheon gets elected to serve as Speaker of the House. Suddenly Raby was back on the scene playing a key role as a close advisor to one of the most powerful elected officials in the state. All Speakers of the House have had a close advisor like Raby. These advisors provide counsel on how to handle members and staff and which issues to prioritize as part of the Speaker's agenda. As much as anything, Raby is an extra set of eyes and he watches the Speaker's back.
McCutcheon has also entrusted Raby with running the political operation for the House Republican Caucus. It's a shrewd move on Raby's part because this means that each House member turns to Raby for help in fundraising and campaign management. Few better ways exist for a lobbyist to enhance their relationships than directing a member's successful election.
For most governmental affairs professionals, the type of work Raby does with the Speaker of the House would be plenty. However, he has not stopped there. Raby is also running the campaign operation for gubernatorial candidate Tommy Battle. Battle has posted impressive fundraising numbers over the summer. If Battle were to get elected to Alabama's highest office, Raby would travel right with him to the very top of this list.
---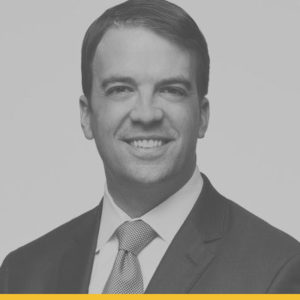 Clay Ryan, Vice Chancellor for Government Affairs, University of Alabama System
There are very few jobs that could attract a young partner on the management fast-track at a power firm like Maynard Cooper & Gale.  However, donning the political might of the University of Alabama System is too alluring for just about anyone to pass up.  Imagine entering a negotiation with the weight of the largest employer in the state, a stacked board of trustees, and even the nation's most successful football program in your corner.  When he shows up, Clay Ryan is generally holding all the cards.
That level of political power would be intoxicating for most, but Ryan's wit and charm give him a comfortability that puts his audience at ease.  He became active in politics at a young age cultivating relationships that span the business community, as well as generations of politicians.  His rolodex rivals anyone's in the state and there is likely no one in Alabama who wouldn't take a call from Ryan.
Whether as a partner at a powerful law firm, or spearheading the governmental affairs operation at a university system with a $6 billion budget, power and influence follows Clay Ryan.
---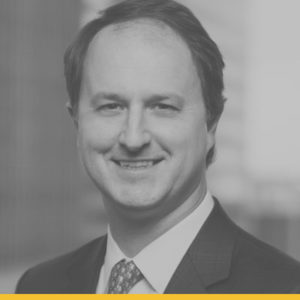 Dave Stewart, Senior Advisor for Government Affairs and Economic Development, Bradley Arant Boult Cummings
Dave Stewart has an impressive history of maximizing opportunities.  After a notable performance as policy director for then Governor Bob Riley, he was called up to serve as the administration's Chief of Staff.  Stewart then parlayed that position to secure a Government Affairs post at the prominent law firm of Bradley Arant Boult Cummings.
Stewart's influence in Montgomery is born from two traits: his vast knowledge of policy and his lasting relationships within the legislature and each state agency.  Agency heads come and go, but Stewart has spent over a decade building a network of bureaucrats in every nook and cranny of state government.  He has an elite ability to blend policy arguments and political messaging to build the best strategic approach possible for his clients.  More importantly, he has the juice to execute his plans.
---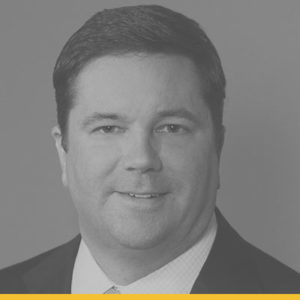 Dax Swatek, Partner, Swatek Howe & Ross
Wise corporate officers place their governmental affairs strategies in the hands of Dax Swatek. No one is better at providing the road map for passing legislation and achieving public policy goals than Swatek.
Swatek honed these skills early in his career as a campaign consultant. He has run the full spectrum of races for Republican candidates, from State House and State Senate to congressional, gubernatorial and even a presidential primary campaign. The lessons learned in those settings have served him well advocating for his corporate clients. The only person in Alabama more committed to the "process" than Swatek is Nick Saban.
Swatek has also spent years building relationships with elected officials at the highest level. Combine an exceptional strategic mind with strong relationships and you get a powerful and influential lobbyist.
---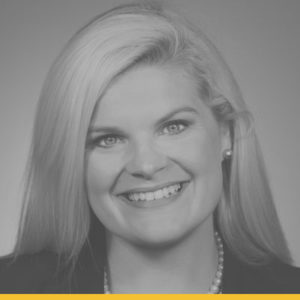 Sommer Vaughn, Partner, Swatek Howe & Ross
There used to be an old adage that you could pass communism through the Alabama House of Representatives. This was a nod to a long line of former Speakers who imposed their will on the membership by forcing bills through the chamber, regardless of substance. Times have changed. The will of the body means something now. And this fact has made Sommer Vaughn one of the most powerful and influential lobbyists in Alabama.
No one is better able to build a member by member vote count in the House than Vaughn. The strength and breadth of her relationships on both sides of the aisle are why her impressive list of clients put their issues in her hands. Prior to entering the private sector, she worked in the executive and the legislative branches. That experience has translated into a thorough understanding of the inner workings of state government.
A member of our "Who's Next?" list only a year ago, Vaughn is poised to hold her post on many more editions of this list.
---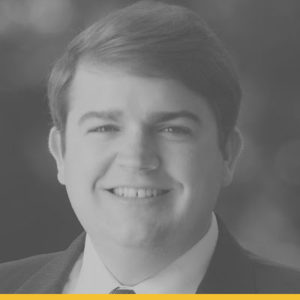 R.B. Walker, Director of Governmental Relations, University of Alabama System
Also a member of last year's "Who's Next?" list, R.B. Walker has climbed the ladder of power and influence with tremendous speed. For anyone who knows him though, that's no surprise.
A former SGA President at the University of Alabama, he has already worked for two of the state's most powerful institutions: Alabama Power Company and the University of Alabama System. In his current job at his beloved university, Walker is a tireless advocate on any matter affecting the UA System. With no shortage of personality and the intellect to grasp the nuances of any issue, it is really Walker's work ethic that separates him from the pack. No one works harder to foster relationships and communicate with the key players in state government.
Walker is the consummate operator; he is never not working. And his ascent is only beginning.
---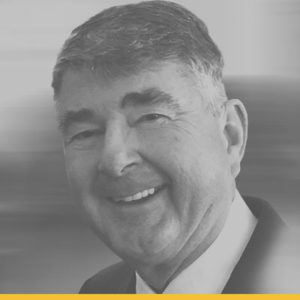 Steve Windom, Partner, Windom Galliher & Associates
The fact that being the first Republican Lt. Governor elected since Reconstruction is a mere postscript to Steve Windom's career is a testament to his success as a lobbyist. There is not a craftier operator in Alabama politics than Windom. All of the clichés used to describe people of power and influence can be applied to Windom.
"Steve Windom knows where all the bodies are buried."
"Steve Windom carries a big stick."
"Steve Windom talks the talk and walks the walk."
Pick your cliché. Also pick Windom when you want to win on your issue. He has taken the time to cultivate relationships in every corner of state government. He knows everyone from the maintenance man at an obscure state agency to the Governor of Alabama – and each person in between. Add in the fact that he is able to draw on decades of experience, during which he has witnessed just about every occurrence in state government, and you have a lobbyist who is primed for sustained success.
Steve Windom is a first ballot power and influence hall of famer.