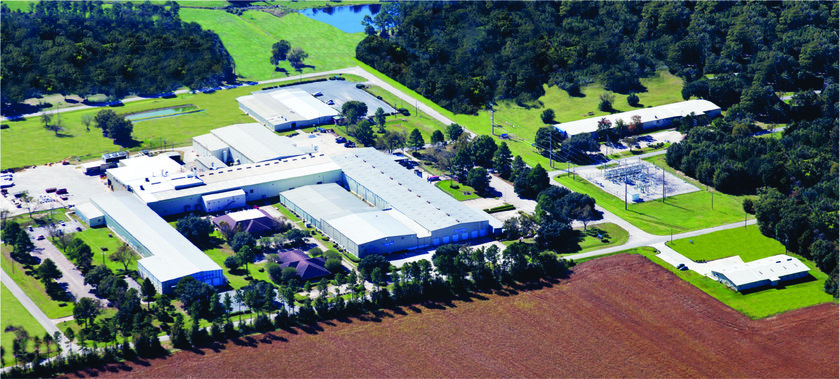 FOLEY, Ala. — Alabama has received a lot of attention the past few years for the incredible growth of its manufacturing sector; and rightfully so. The state has attracted car companies, defense contractors, and major airplane manufacturing plants all in the past decade.
But there are many companies that have been in the Yellowhammer State long before luxury automakers and state-of-the-art defense contractors came along. One of those companies is Vulcan, Inc.
Vulcan first started in 1966 out of Birmingham as Vulcan Signs and Stampings, with only two facilities purchased from another materials company in the city. Two years later, the company moved one facility out of Birmingham to Foley. By 1975, Vulcan moved all of its operations to the South Alabama town where it continues to operate today.
Over the past 40 years, the company has grown from two to five individual units. Two are specifically involved with the highway industry making the signs you've surely seen when driving around the country. Some make markers for utilities like the famous "Think before you dig" signs. When it comes to utility signage, Vulcan is the largest supplier in the United States.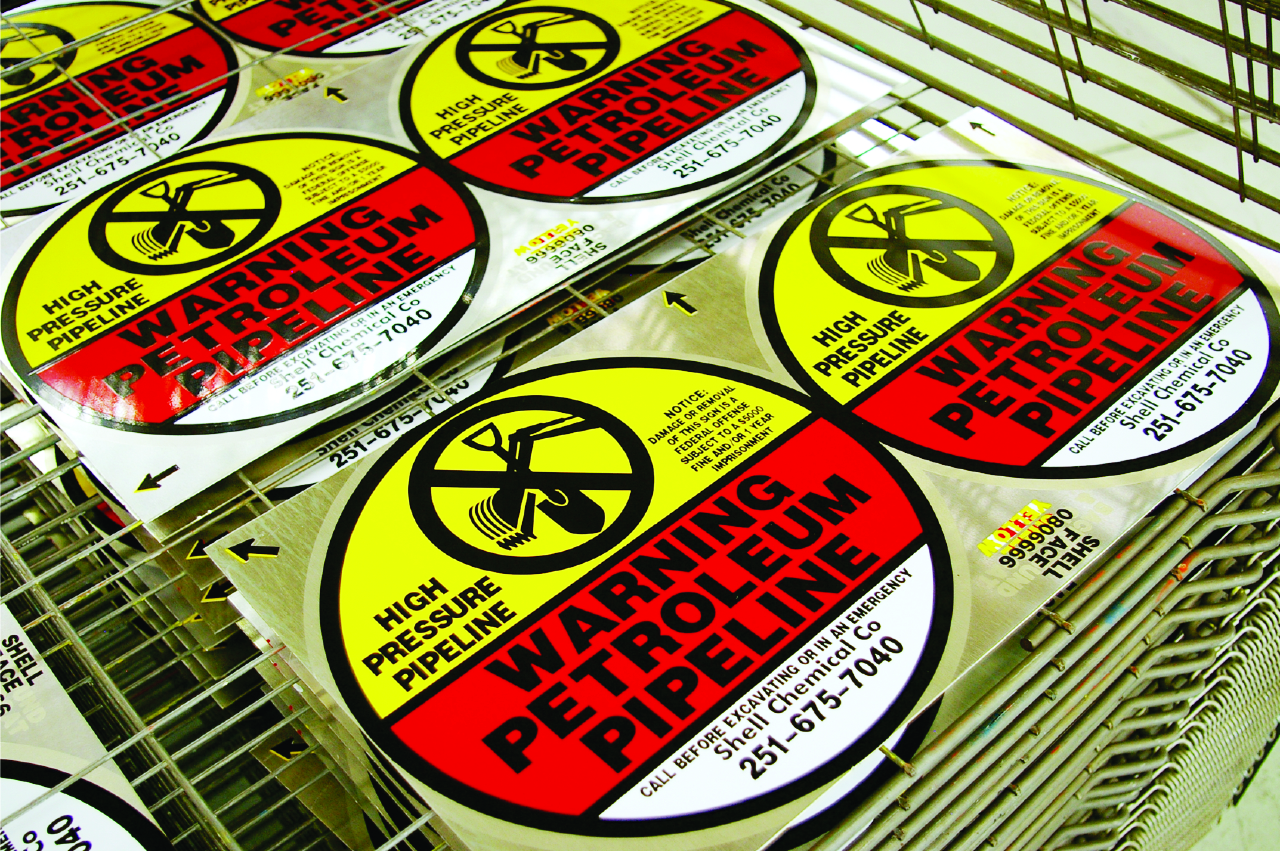 However, the largest division is aluminum rolling mill which is used internally for parts and also to produce aluminum for sale to companies around the world.
Vulcan is very proud of their facilities. However, CEO Tommy Lee joked that tours of them are rare during the hot Alabama summers. But unlike most of their competitors, Lee pointed out that some of Vulcan's facilities are air-conditioned, which he noted was rare.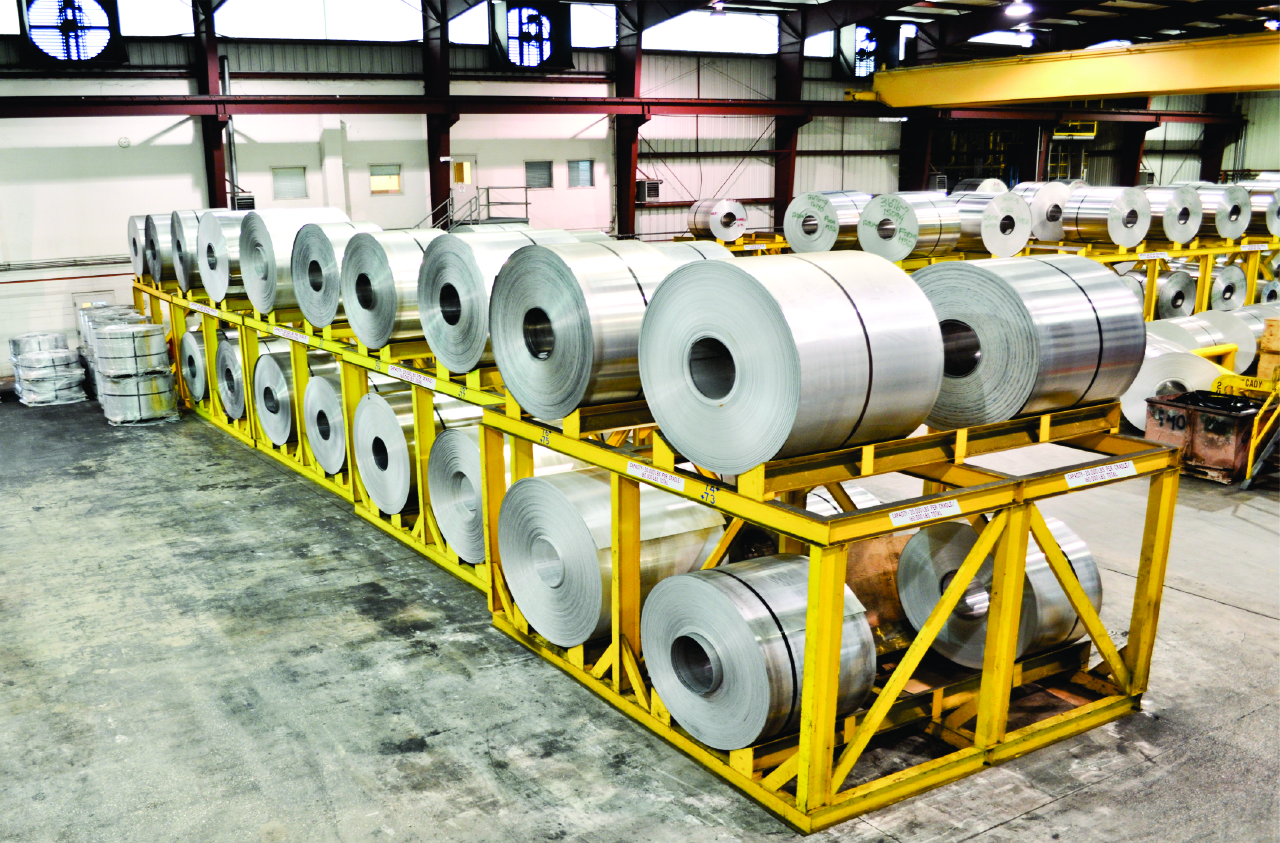 Perhaps one of the most intriguing aspects of the company is that it is employee owned. Vulcan has an Employee Stock Ownership Plan (ESOP) that has been in effect since 1975. Lee feels the program has "been a very very good model for us."
All employees are owners in the company and stock is given to the employees each year at no cost to them. "It's a model that's worked for us extremely well," Lee said in an interview with Yellowhammer. "It shows in the quality of product that they produce and how hard they work."
Vulcan operates on a six year vesting schedule but employees can cash out at any time. There's only one caveat: employees need to leave Vulcan in order to get their stock dividend.
"It's good and bad [regarding employees leaving]. We have a very loyal, very mature workforce and the ESOP is one of the reasons for that," Lee told Yellowhammer. "At the same time we have had a lot of opportunities to help a lot of people improve their lives. The only bad thing is that we lose employees, but we're proud of where they end up after their time here."
Vulcan strongly believes that only employees should be the owners of the company and has no outside investors. "They are working for themselves and for each other," Lee said.
Tommy Lee has been President and CEO for the past three years and his brother, Robert "Bubba" Lee, held both posts for the 27 years prior. Their father was one of the first five founders and eventually became president, CEO, and chairman of the board. Bubba Lee currently chairs the board.
"That might lead someone to believe 'well the Lee family owns this company.' That couldn't be further from the truth," Tommy Lee said. He pointed out that no single employee, including company management, owns more than 5 percent of the stock and the ESOP owns 100 percent of Vulcan, Inc.
On top of his duties at Vulcan, Lee is a key player in the Business Council of Alabama (BCA) where his company has played an active role since its inception. Lee is the first vice-chairman of the BCA and chairman of the progress PAC, the political arm of the group.
"Businesses are stronger when they band together and speak with one voice," he stated in an interview. Lee believes that even non-members of the BCA benefit from its activities because of its pro-business, pro-job stances.
Vulcan has been at the forefront of the BCA since the beginning and the group even has an award named after former Vulcan CEO Bubba Lee for political courage.
Vulcan, Inc. believes that Alabama is "attractive because we have hardworking people that live in this state that are willing to give you great work for an honest wage."
Although the company has been around almost 50 years, it is still looking to the future. Starting in 2012 and going through 2016, their facilities will be undergoing a multi-million dollar expansion to install two new melting furnaces and related equipment upgrades, doubling the capacity of our aluminum mill.
"All of this is to ensure our customers the highest quality products available today," their website reads. "Vulcan is dedicated to the many markets we serve, and we aim to become your supplier of choice.
---
Yellowhammer's Alabama Business Spotlight is a new series highlighting some of the state's most successful businesses working to perfect their craft and share it with the rest of the nation.
Don't miss out!  Subscribe today to have Alabama's leading headlines delivered to your inbox.