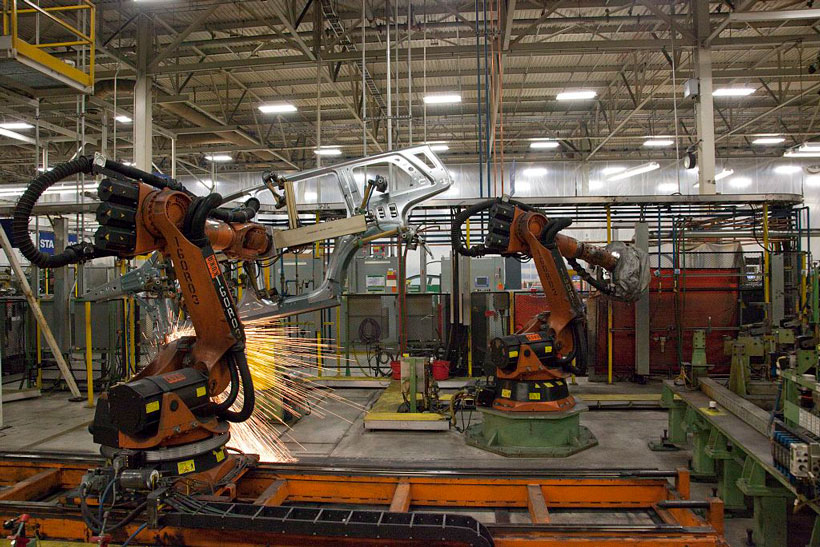 By Dawn Azok
Alabama's auto industry continues to power new investment and jobs across the state.
Over the past year, auto suppliers have announced new facilities and expansions worth at least $924 million and more than 2,500 new jobs in activities ranging from precision machining to engineering.
Among the companies growing in Alabama is Lear Operations Corp., which this summer announced a $27.7 million, 535-job expansion of its Tuscaloosa County plant.
The project will boost production to supply seating systems to the Mercedes-Benz factory in Vance. Lear currently makes seats for the Alabama-made C-Class, and now it is adding seats for the plant's SUVs.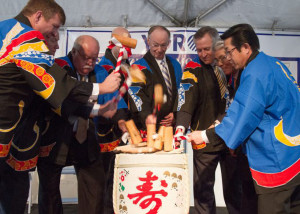 Other recent announcements include Gerhardi Kuntstofftechnik, which picked Montgomery for its first North American manufacturing facility. The German company – producer of radiator grilles, handles, chrome trims and other parts – will invest nearly $38 million and create 235 jobs.
Another German supplier, Berghoff Group, is setting up its first U.S. plant in Auburn. The $30 million, 100-job facility is a precision-machining operation.
"Alabama's auto industry continues to be a source of prosperity for communities throughout the state," said Greg Canfield, secretary of the Alabama Department of Commerce. "What Mercedes started more than 20 years ago with the decision to build its first U.S. factory here has grown into a mature industry with hundreds of supplier and support operations."
BUMPER CROP
The past year's crop of supplier announcements have stretched from Jasper, home of Yorozu Corp.'s $100 million, 300-job advanced metal stamping facility, to Opelika, where Mando Corp. is expanding its brake component, suspension module and steering system operation by investing $19 million and adding 32 jobs.
The news has come in big cities and small. In Birmingham, Kamtek announced a $530 million, 350-job expansion, including the opening of a new aluminum casting facility to meet automaker demand for lighter parts.
Meanwhile, in the Macon County town of Shorter, Korean logistics company LogisAll opened a $4 million operation that is expected to employ up to 60 people in its first year.
In July, U.S. sales of new cars and light trucks rose slightly to top 1.5 million. Although there is concern that the market is leveling out after six years of growth, including a 17.5 million record peak in 2015, the numbers are expected to stay high thanks to attractive interest rates, a host of new offerings and low gas prices.
NEW MILESTONES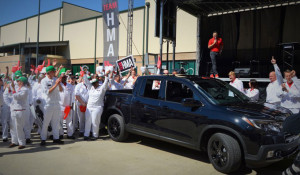 Last year, Alabama's three automakers combined to produce more than 1 million vehicles, a record level for the state industry.
This year, they're still busy.
At Honda's Talladega County plant, workers launched production of the redesigned 2017 Ridgeline pickup. And in Montgomery, the Santa Fe SUV returned to Hyundai's assembly lines.
The Toyota engine plant in Huntsville expects to produce its 5 millionth engine early next year.
And Mercedes is implementing a $1.3 billion, 300-job expansion announced last year. The work is setting the stage for the next generation of luxury SUVs the company will produce in Vance and includes a new body shop and an addition to the SUV assembly shop, as well as other upgrades. A number of the positions being created by the expansion are in engineering.
Don't miss out!  Subscribe today to have Alabama's leading headlines delivered to your inbox.