Ainsworth Receives Top Conservative Endorsement for Lt. Governor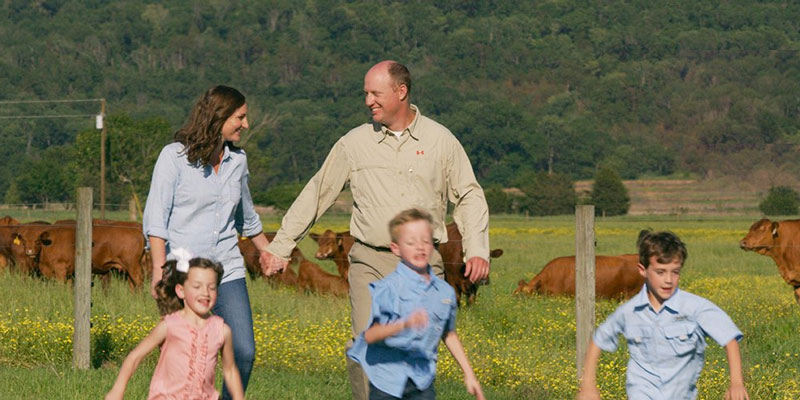 On Wednesday, the Alabama Forestry Association (AFA) announced its endorsement for Representative Will Ainsworth for the 2018 election for Lieutenant Governor. Ainsworth is the current state representative from Guntersville and is an AFA member.
Chris Isaacson, Executive Vice President of the AFA, announced the organization's support of Ainsworth in a news release stating:
"It is with great pleasure that we announce our support for Representative Will Ainsworth to be the next presiding officer of the Alabama Senate. With his public record and real world understanding of how business works, Will has exciting plans to guide our state toward greater job creation and financial stability, while also reigning in regulatory barriers to growth."
Ainsworth was proud to have the support of the AFA behind his candidacy.
"An endorsement by the Alabama Forestry Association is a testament to my vision of fiscal responsibility and limited government. They are the standard bearer in this regard, and I am pleased that they have provided instant validation to my campaign."
ForestPAC is the political action committee for the AFA and is the conduit for the AFA's endorsement for Ainsworth. According to their website, "ForestPAC is strictly non-partisan and supports candidates based on their pro-forestry and pro-business philosophy and record."
Compared to some of the other state races in 2018, Ainsworth faces a rather small field of candidates. There are currently four candidates in the race: Ainsworth, Benjamin "Rusty" Glover, Mary Scott Hunter, and James Fields. Ainsworth is already ahead in the fundraising race, raising $110,060 in July.
According to the news release, Ainsworth graduated from Auburn University in 2004 and was elected to the Alabama House in 2014. He and his brother own and operate Dream Ranch, a popular hunting and fishing lodge. Ainsworth also founded the Tennessee Valley Hunting and Fishing Expo. He and his wife Kendall have three children – Hunter, Hays, and Addie.