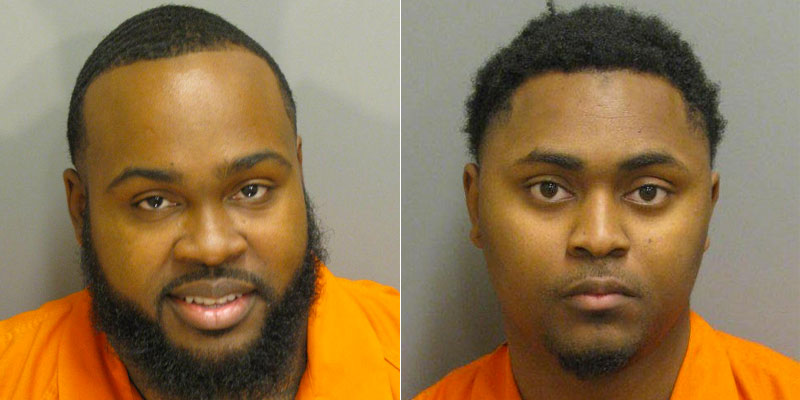 Montgomery Circuit Judge Roman Shaul has declared a mistrial in Jacquees Boone's murder and assault case after a key witness for the state was shot and killed outside of the courthouse just five minutes after testifying.
As reported by WSFA, Kelvin Cooley (31) testified Monday as the state's third witness in the case. He was shot inside his car less than five minutes after he left the stand. Cooley was rushed to the hospital, but died early Tuesday morning from his injuries. He was the brother of Alondre Cooley, the victim who was shot in the face by Boone and paralyzed in 2014.
In 2014, Jacquees Boone was hired by a local drug dealer to get revenge against Cooley's family for helping investigators bust a drug ring. After the shooting, Cooley's family retaliated against Boone. Members of the family shot Boone, leaving him paralyzed for some time. Boone was convicted of attempted murder in 2014, but the Alabama Supreme Court threw it out due to evidence presented in the first trial.
Alondre Cooley's other brother, Marcus, was also set to testify in the case. However, he was shot and killed on August 20 in a seemingly unrelated drug incident.
Now, Boone's case continues like the plot to a Grisham novel. Officials arrested Josephus Boone (25) in connection with Kelvin Cooley's death on Tuesday. Judge Shaul also ordered Jacquees Boone to be held without bond in connection to Cooley's murder.
Judge Shaul interviewed several jurors to determine how much they heard surrounding Monday's shooting. He stated that some jurors were scared, hadn't slept, and had directly asked if the shooting was connected to Boone's prosecution. Shaul granted the mistrial, stating that the shooting could have a direct influence over the jury.
The Alabama Attorney General's office is set to prosecute Josephus Boone due to the Montgomery District Attorney's Office's entangled connection in the case. A bond revocation hearing will be set for Jacquees Boone in the near future.