Auburn school board president Tracie West running for state board of education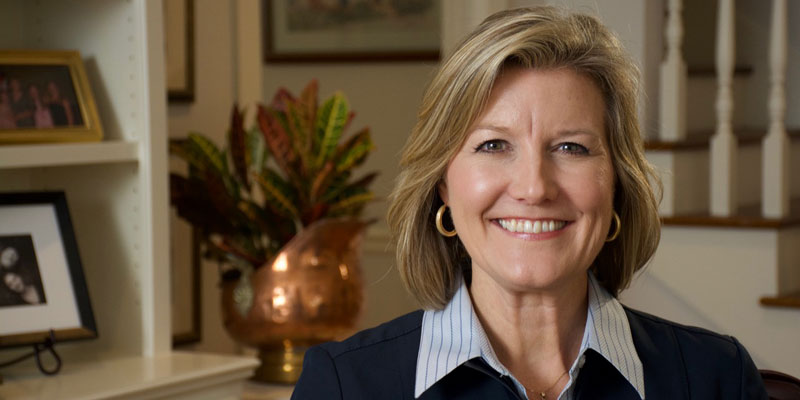 Citing a deep passion for education and students, Tracie West, president of the Auburn City Schools Board of Education, today announced her candidacy for the Alabama State Board of Education, District 2.
"I'm running for the Alabama State Board of Education for three reasons: students, students, and students. There is no reason that Alabama can't have one of the best education systems in the country," stated West.
Tracie West currently serves as president of the Auburn City Schools Board of Education and has served as a board member for the past nine years.
"I care deeply about Alabama's schools and I'm passionate about making sure that our students get the quality education they need to be successful in the modern economy. That starts with having quality teachers in the classroom and equipping them with the resources and professional development they need to excel," said West. "We need to ensure that by the time a student graduates from high school in Alabama, that he or she is ready for college or ready to enter the workforce and pursue a job that makes then uniquely successful. That means we need to graduate students that are critical thinkers and prepared for a lifetime of learning."
"I have been involved locally with education for the last nine years. I look forward to meeting with educators and parents in all thirteen counties and learning from them about the needs of their school systems," concluded West.
Tracie West is a native of Lee County. She graduated from Auburn University in 1991. A year later, Tracie met and married her husband, Lt. Colonel Paul West (US Army Reserve). Paul currently serves as the admissions officer for the Army ROTC program at Auburn University. In 1997, Tracie began operating PakMail, a retail shopping business which has since grown to two locations. Tracie is also a licensed Realtor. The couple has three daughters, Lydia, Marion, and Kathryn. They attend Church of the Highlands, Auburn campus.
Tracie has invested her time in the community by serving in leadership positions with the Lee County Salvation Army Board, the Lee County Youth Development Center Board, the Auburn Chamber of Commerce Board, the Auburn Rotary Club, and the Auburn Commercial Development Authority. Tracie was named the Auburn Chamber of Commerce 2001 Small Business Person of the Year and received the "Spirit of Auburn" award in 2008, for her outstanding service to the Auburn community.
District 2 of the Alabama State Board of Education covers all or parts of Barbour, Chambers, Clay, Cleburne, Coffee, Coosa, Dale, Geneva, Henry, Houston, Lee, Randolph, Russell, and Tallapoosa counties.
(News Release/Tracie West)