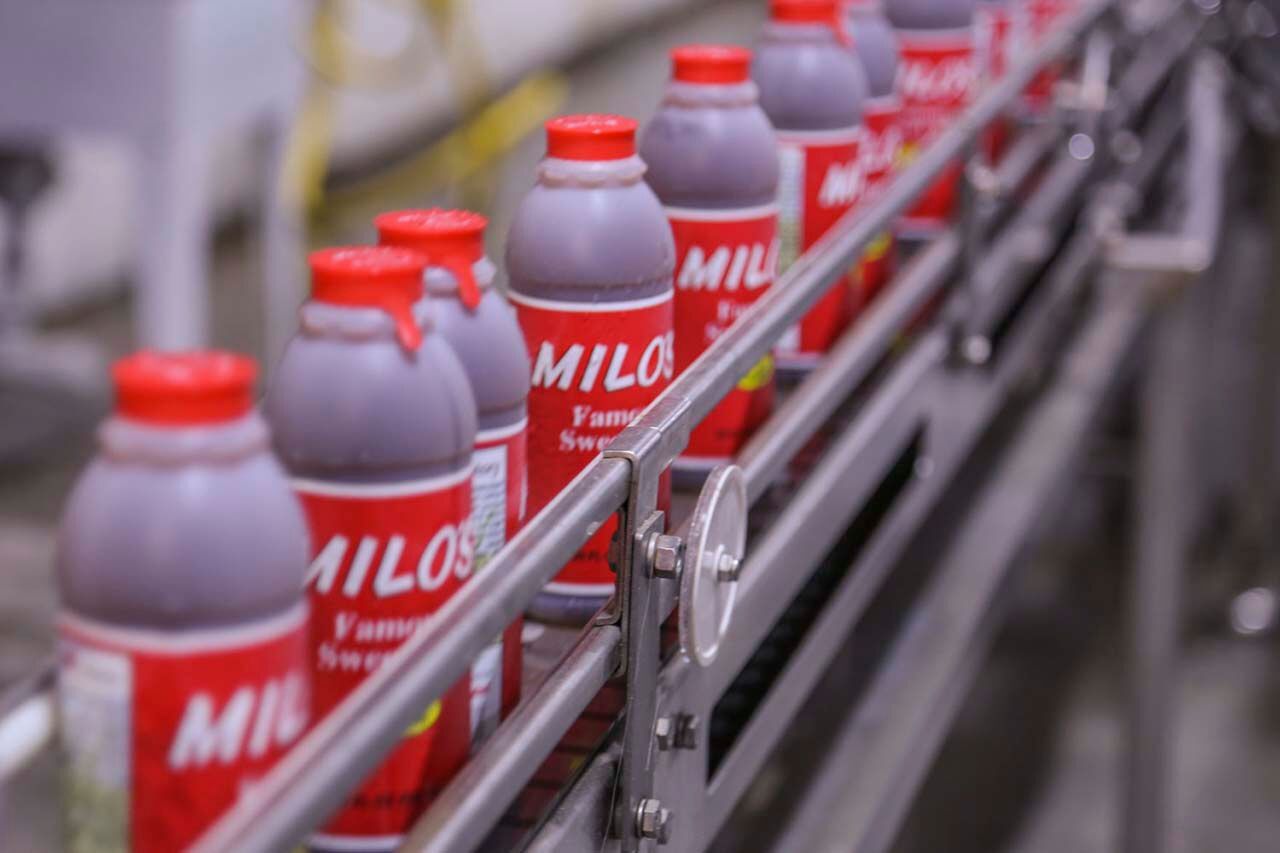 Milo's Tea has reached a huge milestone as they announce the continued growth of their Alabama operation and a newly expanded 15.5-acre headquarters in Bessemer. The new campus includes 150,000 square feet of production, shipping, storage, and office space.
That's tremendous growth compared to the 30,000 square foot facility on 3.5 acres that opened just 15 years ago.
The new facility allows the company to fresh brew and bottle over 250 gallons of all-natural beverages per minute. Those beverages are housed in a 30,000 square foot cooler before they are shipped to over 13,000 retailers in 42 states.
The Milo's Tea company has seen tremendous growth over the past few years. In 2013, it had just 56 employees. Four years later, that number has nearly tripled, as they now employ more than 150 full-time staff.
"When my grandparents Milo and Bea Carlton founded their restaurant, Milo's Tea, in 1964 after my granddad returned from serving in World War II. The company's philosophy was simple – use high-quality, natural ingredients, listen to your customers, and never sacrifice taste," said Patricia Wallwork, CEO of Milo's Tea Company. "This vision still guides the company today as we source natural ingredients, fresh brew all our award-winning beverages in Bessemer, and never uses added colors or preservatives."
Milo's Tea began the expansion project in 2014 by purchasing a building on Dublin Lane from the Bessemer Industrial Development Board. New 30,000 square foot coolers and shipping facilities were added to the property, enabling the company to store over 300,000 bottles of Milo's Tea beverages. The company now has the capacity to promptly ship 100 trailers per day to ensure that the freshest products are on the shelves. The upgrades also included new water treatment technology, allowing employees to filter City of Bessemer water for the best-tasting result.
In addition to brewing their refreshing beverages, Milo's Tea has had a long-standing commitment to the community.
"As a Certified Zero Waste Manufacturer, we have invested in research on reusing spent tea for more than 10 years and we are a leader in sustainable manufacturing. This is a direct result of our innovation and ongoing commitment to aggressive recycling programs which have a significant impact on our environment. The community of Bessemer is our home and we are dedicated to making a positive impact here. We currently donate tons of spent tea to the City of Bessemer golf course and area composting sites, diverting thousands of tons of waste from local landfills each year."
Milo's Tea thanks the City of Bessemer, Jefferson County, and the entire state of Alabama for their support and contribution to the company's growth. City of Bessemer Mayor, Kenneth E. Gulley said, "Milo's success is the city of Bessemer's success, and we're honored to know as they expand into new markets across the country their product is stamped as 'Made in Bessemer, Alabama.'"