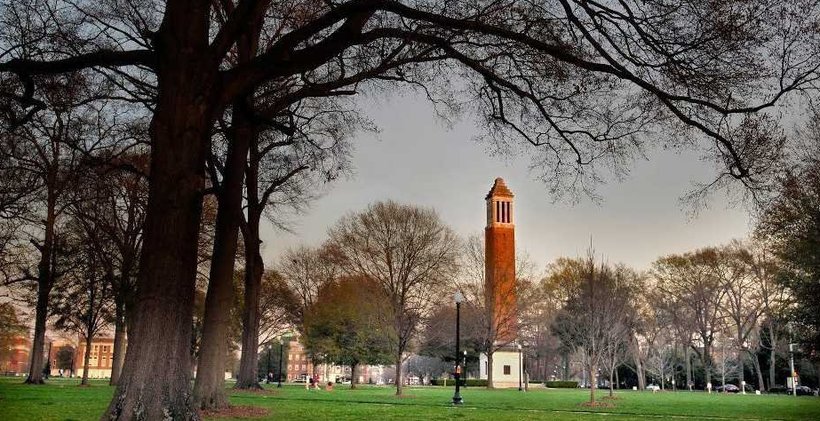 TUSCALOOSA, Ala. — According to a recent analysis performed by education experts at The Washington Post, the University of Alabama is the nation's fastest growing flagship school. With a gargantuan growth rate of 92 percent, UA has eclipsed other expanding SEC schools such as Arkansas, Florida, LSU, and Mississippi.
According to the analysts, out-of-state enrollment was a big factor for UA's boom. Now, more than half of the school's students are from out of state, a big change from most of the institution's history.
One of the likely reasons for this is the unparalleled recent success of the Crimson Tide's football team, which has further elevated the school's national profile. While some have criticized head coach Nick Saban's $7 million annual salary, UA System Chancellor Dr. Robert Witt — who deserves as much credit as anyone for UA's growth — said in 2013 that it has proven to be one of the smartest decisions he's ever made.
"Nick Saban is the best financial investment this university's ever made," Witt told 60 Minutes.
And when 60 Minutes ran the numbers, they found plenty of data to back up that claim. Saban has overseen a 112 percent increase in revenue for the athletic department, $4 million of which was returned to the university in the form of academic scholarships last year alone.
Not only has the university experienced a geographical demographic change, but UA's famous Greek System has also changed its racial makeup. Minority participation in Greek Like at the University of Alabama is up 91.5% since 2012, and the Tuscaloosa campus is preparing to fully implement a new "inclusion" plan that could continue breaking down the racial barriers on campus.
RELATED: Bama continues breaking down racial barriers; minority participation in Greek Life up 92%
Students have also been attracted to UA because of its highly ranked Law School. In Above the Law's annual law school ranking, the University of Alabama came in at number 26, rising six spots from last year. In 2014 the school came in at number 28, and landed at number 27 in 2013.
RELATED: University of Alabama law school recognized as one of the best in the nation
The entire growth-rate ranking of schools can be viewed on The Washington Post's website here.
Don't miss out!  Subscribe today to have Alabama's leading headlines delivered to your inbox.