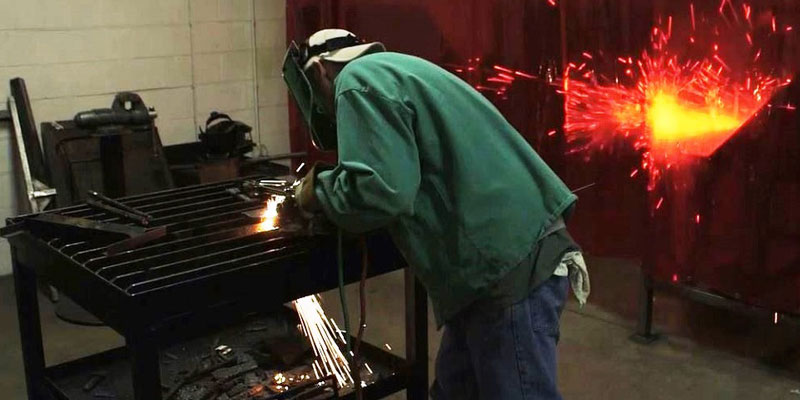 Scott Frye said he has received a "second chance" at life, thanks to the Alabama Therapeutic Education Facility (ATEF). Now Frye, who was convicted of securities fraud, is passing along that gift by giving former prisoners a second chance.
Frye is a graduate of ATEF, a facility in Columbiana that helps prepare offenders for successful re-entry into the community.
"ATEF really cares about you and helps you," said Frye, an employee at the Foundry in Bessemer and a legal, financial and technology consultant. "They helped me put together a plan. They gave me the tools to become successful and to help other people become successful."
Alabama statistics show that about 56 percent of offenders return to prison after their first year in the community. ATEF opened in 2008 to reduce recidivism in Alabama.
Alabama Therapeutic Education Facility gives prisoners a better chance upon release from Alabama NewsCenter on Vimeo.
ATEF is owned by the Community Education Centers (CEC), a re-entry treatment and education services provider that operates in 16 states. The 115,000-square-foot facility was created through a partnership between CEC, the Alabama Department of Corrections (ADOC) and the Alabama Department of Post-Secondary Education (PSE). It provides treatment, educational opportunities and vocational training geared to meet the individual needs of offenders to prepare them for transitioning into the community.
"This program is unique in that it lends itself to a culture that is not available anywhere else," said Gary Hetzel, formerly ATEF director and now director of Re-Entry Operations for CEC. "Our residents are treated with give and take and respect – the way you want to be treated. When you step through the door, the labels go away. Through our program, we transform people, providing them with the skills and education they need to become productive citizens."
Residents are housed in dormitories on site, while taking part in the six-month program.
They begin by completing the treatment phase of the program. Treatments address behavioral issues, such as addiction, stress and anger, and offer targeted interventions, including self-help groups and group counseling.
After that phase, residents are provided educational and vocational opportunities. They can receive training to help them prepare to obtain their GED, their post-secondary degree or a certification in a vocational trade, such as plumbing, carpentry, welding, forklift driving, heating, ventilating and air conditioning (HVAC), and even culinary services. The residents attend classroom lectures and take part in hands-on skill-development activities to prepare them for their chosen trade.
"When offenders are sent to us, we interview them and assess their needs so that we can formulate a plan that will change their behavior," said Hetzel. "Our mission is to change a person's criminogenic thinking and the way of life they had in the past so they can start making progress. It's important for our residents to know how to make good choices and how to have a good work ethic so they will not go back and repeat their crime."
Hetzel said ATEF also helps offenders to repair family relationships that may have been severed or damaged during their time in prison.
After completing the program, graduates are paired with an appropriate facility that can help re-integrate them into the community. One of those community partners is the Dannon Project, which provides newly released individuals with housing, short-term training, job placement and other re-entry services.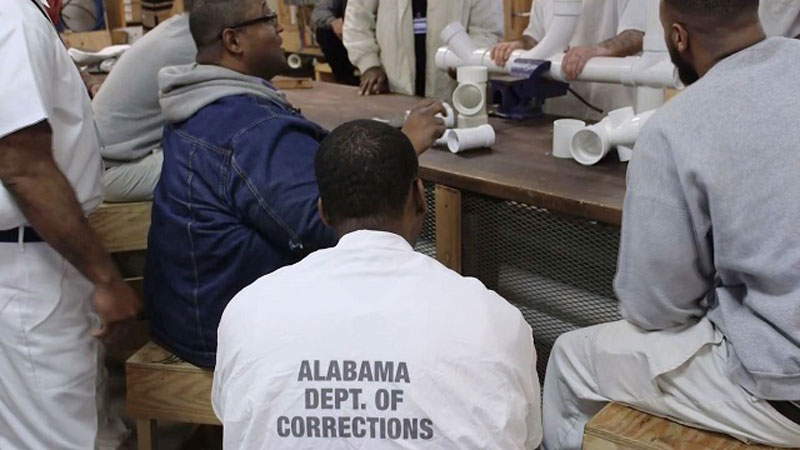 "When ATEF graduates walk through the door, we can tell immediately that they are from ATEF. Their heads are held high, they look you in the face, and they have confidence," said Kerri Pruitt, executive director of the Dannon Project. "ATEF restores a person from the ground up. They remind those individuals that good and decent qualities reside in all of us, and that they can use those qualities to become a success after incarceration."
Jim Stefkovich, a volunteer from the Church of the Highlands, gives his time and shares his faith with ATEF residents. He is among 20 volunteers from his church who host Sunday services and a weekly Bible study at ATEF.
"We do not view the residents here as projects. We view them as part of the church family and treat them as church family," said Stefkovich. "We are honored and privileged to be able to serve here. Any blessing the residents get, we get as much and more."
Hetzel said ATEF doesn't forget graduates after they leave the program. Through its alumni association, ATEF offers counseling services, as well as continuing support through its website and social media. Graduates can call ATEF staff directly for assistance.
Many of ATEF's graduates have turned their lives into success stories, Hetzel said. Ranking among ATEF alumni are authors, motivational speakers, underwater welders and an accountant.
Since his graduation from ATEF in July 2015, Frye has become one of those success stories. Along with working at the Foundry, he has started Genesis, a program that assists offenders in transitioning into the community.
"ATEF laid the groundwork for what I am doing through the Genesis program," said Frye. "Learning, or anything else you do, is what you make of it. ATEF can't make you succeed. They can't make you want to do right or make good choices. They give you the tools here, but you still have to apply them. I am so grateful to ATEF for helping me succeed."
Don't miss out!  Subscribe today to have Alabama's leading headlines delivered to your inbox.