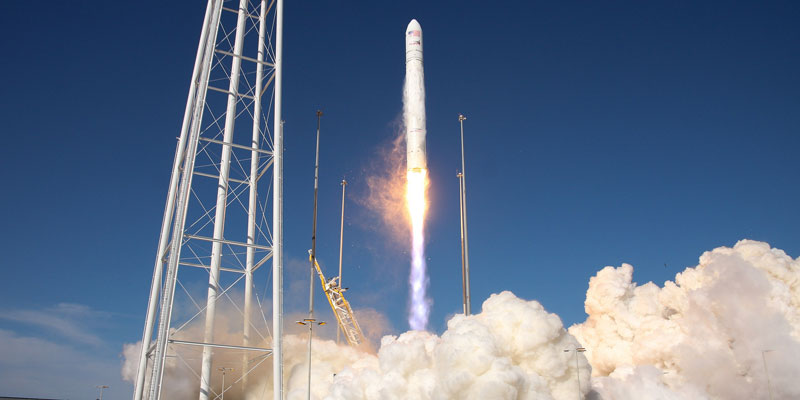 HUNTSVILLE, Ala. — They call it the Rocket City for a reason. On Monday, production company Aerojet Rocketdyne announced its plan to build a new rocket engine in Huntsville, which will create 100 new jobs.
The new engine, the ARI, will serve as a replacement to the Russian-made RD-180. A liquid rocket motor, the ARI is slated to be ready by 2019.
Not only will the project boost the local economy, but it will serve as the latest connection between the Yellowhammer State and the new Trump Administration.
"Our world-class workforce is very excited to rapidly bring the AR1 engine into production – it will support the Trump administration's efforts to make our military strong again," Aerojet Rocketdyne CEO and President Eileen Drake told Al.com. "The AR1 rocket engine is crucial to ensuring America's assured access to space and making U.S. launch vehicles competitive across the globe."
Drake noted that Huntsville is the perfect location for the production of the ARI. "Given the top-tier talent at the University of Alabama in Huntsville's Propulsion Research Center, the exceptional level of rocket engine expertise at NASA's Marshall Space Flight Center and at our teammate, Dynetics, and in the local community, Huntsville is the logical choice to locate the new production work on the AR1 engine," she said.
Huntsville Mayor Tommy Battle was ecstatic about Aerojet Rocketdyne's project and told Yellowhammer that it is merely the latest chapter in the city's long history of aerospace innovation. "With our rich history in the space program, Marshall Space Flight Center's role as NASA's propulsion hub, our smart workforce and active industry base in the R&D sector, Huntsville is ideally suited to manufacture this advanced rocket engine," said Mayor Tommy Battle. "We look forward to seeing production begin in the Rocket City."
Don't miss out!  Subscribe today to have Alabama's leading headlines delivered to your inbox.