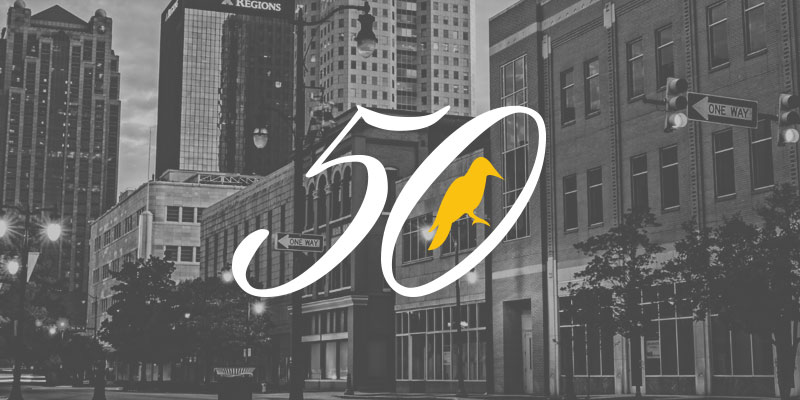 Today we introduce the first segment of the 2017 Power & Influence 50 on Yellowhammer News. Our team has spent weeks talking with key operatives and analyzing recent developments in public policy and politics. The intersection between business and politics in our state is undeniable, and our list is meant to provide you with an inside look at who wields the most power and influence in Alabama state politics.
Thank you for being a loyal reader of Yellowhammer News.
Joshua Jones
Owner, Yellowhammer Multimedia
---
The list is being released in three segments: Government officials and politicians, lobbyists and consultants, and today's segment, business leaders.
Don't miss Yellowhammer's 3rd Annual Power of Service reception honoring the men and women on the Power & Influence 50 list who leverage their stature to make a positive impact on the state. The event is set to take place Thursday, September 14th at Ross Bridge Resort in Birmingham. Past events attracted a who's who of Alabama politics and business, including the Governor, Lt. Governor, Speaker of the House, Pro Tem of the Senate, members of Congress, dozens of state legislators and many of the state's top executives, lobbyists, opinion leaders and political activists. For more information on the event click here and to purchase tickets click here.
---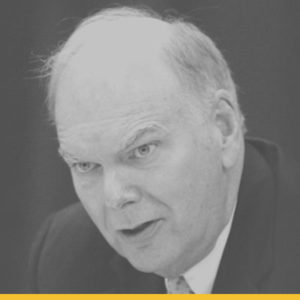 Paul Bryant, Jr.
If there is one name in the state of Alabama that by itself connotes power and influence, it is that of Paul Bryant, Jr. However, his name is simply the starting point when it comes to gauging the amount of power and influence that Bryant enjoys.
He is one of the state's most successful businessmen. His holdings include, or have included, banking, insurance, construction, and agriculture. Bryant also possesses the type of influence one might expect – and then some – at his alma mater, the University of Alabama. Essential to all of his activity has been a vigorous engagement in the political process.
Critics and supporters, alike, recognize the size of the shadow Bryant casts. And that's why elected officials from every corner of the state covet his support.
---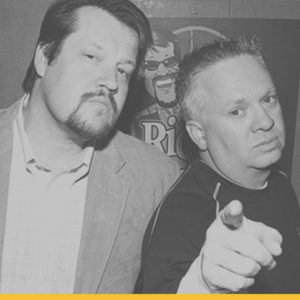 Rick Burgess and Bubba Bussey
The lone media personalities on our list, Rick Burgess and Bubba Bussey occupy a unique space in the culture of Alabama. Burgess and Bussey incorporate their faith and their politics as part of their everyday broadcasts. And they do so in such a way that few, if any, can personify conservative, Alabama values like the two of them.
The resulting effect is that Burgess and Bussey have come to serve as something of a bridge between politicians and normal, hard-working families in Alabama. If you are a politician, you listen to Rick and Bubba because they have an innate ability to convey what normal folks are thinking.
And then there is the elusive prospect of an endorsement. Broadcasting a show that airs on thirteen stations across the state will, by itself, make an endorsement by its hosts the apple of every politician's eye. But Burgess and Bussey have built up such a level of trust with their listeners, that a joint endorsement by them brings instant credibility to its recipient.
Keenly aware of this effect, Burgess and Bussey are discerning and infrequent when it comes to their on-air endorsements, which in turn only strengthens their power and influence. Call it the principle of political supply and demand.
---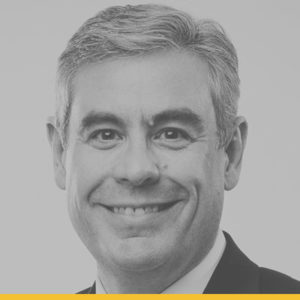 Mark Crosswhite, Chairman, President and CEO, Alabama Power Company
Mark Crosswhite is in his third year as Chairman, President and CEO of Alabama Power Company. In each of those three years, he has earned a position on this list. In 2015, we began our description of Crosswhite's tenure with the following line: "Crosswhite is the most powerful CEO in Alabama, and it's not even close."
Nothing has changed.
Crosswhite runs a company that serves 1.4 million customers across Alabama and employs nearly 7,000 people. Every major economic development project in the state comes across his desk. His team weighs in on every piece of legislation, executive action, state agency initiative, committee report and local ordinance which may impact the delivery of reliable electricity service to those 1.4 million customers.
After seventeen years with the prestigious law firm Balch & Bingham, Crosswhite joined Alabama Power in 2006 as Senior Vice President and General Counsel. From there, his ascent to the top was rapid. In 2008, he was named Executive Vice President for External Affairs. Then in 2011 Crosswhite became President and CEO of Gulf Power, a Southern Company subsidiary. He was elected to his current position at the helm of Alabama Power in March 2014.
Tremendous civic responsibility comes with being the leader of the state's largest utility and most prominent company, and Crosswhite has excelled in that role. He is chairman of the United Way of Central Alabama board. He serves on several civic and non-profit boards including Southern Research, the University of Alabama Law School Foundation, and Leadership Birmingham. He also serves on the president's advisory council of the Freshwater Land Trust. He is a member of the President's Cabinet of the University of Alabama and a graduate of Leadership Alabama.
Every single politician in Alabama covets a meeting with Crosswhite. And if he calls, everything else stops. It is because of this that Crosswhite occupies a level of power and influence in such rarified air that it is too difficult for most to breathe.
---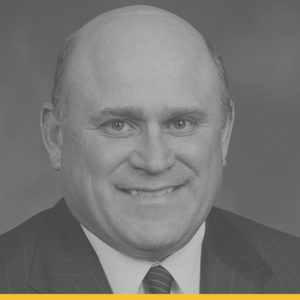 Grayson Hall, Chairman, President and CEO, Regions Financial Corporation
There was a time when Alabama could lay claim to being the banking hub for the entire southeast United States. As a result of a series of mergers and acquisitions in recent years, that is no longer the case. However, one large, multi-state bank remains headquartered in downtown Birmingham: Regions. Regions is currently the only Fortune 500 company based out of Alabama. And standing at the top of Regions Financial Corporation as Chairman, President and CEO is Grayson Hall.
Hall is a banker through and through. He began working at Regions all the way back in 1980 as part of the management training program. After having served in nearly every area of the bank's business, Hall was named president and CEO in 2010 and then chairman in 2013. He also serves on the Federal Advisory Council of the Board of Governors of the Federal Reserve System. Under Hall's leadership, American Banker magazine recognized Regions as having the best overall reputation among U.S. banks in 2016.
Hall is a heavy-hitter in the world of banking, and with 226 branches throughout Alabama, he also retains significant political clout. Hall is a "must-call" for anyone seeking higher office in this state.
---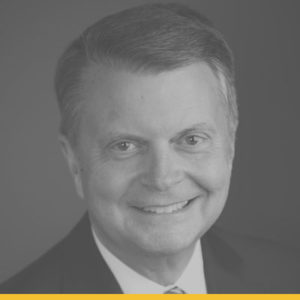 Ray Hayes, Chancellor, University of Alabama System
Ray Hayes has served as Chancellor of the University of Alabama System for just under a year. He has quickly established himself as an able leader of one of the state's most important economic engines. The University of Alabama System has an annual economic impact of nearly $9 billion with its $5.9 billion budget, 65,000 students, and 37,000 employees.
Having that much of an impact on the economy of the state brings with it a sizable seat at the table of politics and policy debate. The UA System has become increasingly politically proactive in recent years, and Hayes has led an effort to ratchet up the activity even further.
With three campuses in three major cities, as well as the renowned UAB Health System, the UA System has an unrivaled footprint in the state which does not go unnoticed by elected officials throughout Alabama. Hayes and his team have effectively leveraged this to position the system as one of the strongest voices in the political process.
---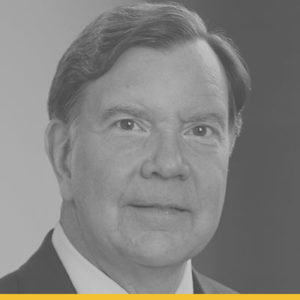 Johnny Johns, Executive Chairman, Protective Life Corporation
Alabama is fortunate to have a talented roster of business leaders throughout the state. Johnny Johns is not only included in that group, he resides at the top of that list. Johns is an icon in the Alabama business community. He currently serves as Executive Chairman of Protective Life Corporation.
Johns first joined Protective as Executive Vice President and Chief Financial Officer in 1993, when the company's value was $580 million. By the conclusion of his tenure as President and Chief Executive Officer, Johns had led the company through its $5.7 billion sale to Dai-ichi Life of Tokyo, Japan. The company continues to operate in Birmingham as the world's 13th largest insurance company and has pledged more than $23 million in donations to Alabama institutions through 2020.
Johns has reached such a level of power and influence that he is not only on every must-meet list for the state's aspiring leaders, but he is also at a point where his name comes up regularly as a potential occupant of Alabama's highest elected offices.
---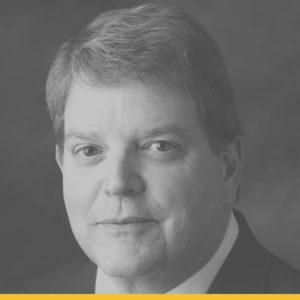 Terry Kellogg, CEO, Blue Cross and Blue Shield of Alabama
If you have healthcare in Alabama, there is a 93% chance you have a Blue Cross Blue Shield card in your wallet. Because of this overwhelming share of the market and the 2.1 million Alabamians it represents, Terry Kellogg doesn't just hold a seat at the table – he is the table when it comes to all things related to health and patient care in the Yellowhammer State.
In a sector that has had sweeping changes in regulation, Kellogg has not only been able to adapt to the new market but maintained the largest market share of any health insurer in the country. Few CEOs can say that their business operates in every one of Alabama's 67 counties.
Similarly, BCBS's position of strength at the State House has been solid amidst the shifting political landscape that has frequented Goat Hill. When Blue Cross weighs in on business issues in Alabama, everyone listens.
---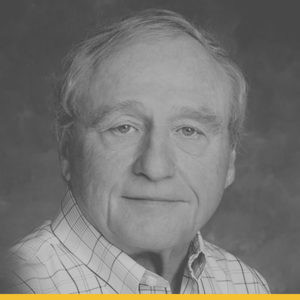 John McMahon, Chairman, Ligon Industries
Sometimes the most fascinating power players are those who maneuver outside of the normal channels and avoid the spotlight. John McMahon is one of those power players. His name rarely comes up, if at all, in the conversations of rank and file political operatives. Among those who really know, they understand the position of power and influence that McMahon holds.
It is not often in politics that the exertion of influence in one area leaves a lasting effect such as that which McMahon has had in the Alabama civil justice system. Nearly two decades ago, McMahon quietly led the effort to bring about conservative reform to the state's high courts and pull them away from the philosophy that had led to the "tort hell" label. There still remain numerous jurists elected under the campaign structure set up by McMahon and like-minded members of the business community, and unpredictability in civil courts is no longer a concern for Alabama industry recruiters.
McMahon serves as a director on several notable boards, including Protective Life Insurance Corporation, ProAssurance Corporation, National Bank of Commerce, Cooper T. Smith Corporation, UAB Health Systems, the University of Alabama and Birmingham-Southern College. He garners such respect among his peers that a McMahon phone call has been known to pull large scale investment into targeted businesses sight unseen.
Meetings with John McMahon are difficult to come by. When a politician is fortunate enough to get one, it is worth bragging about.
---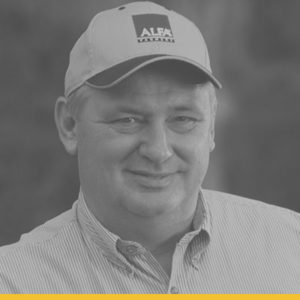 Jimmy Parnell, Chairman, President and CEO, ALFA Insurance Companies and Alabama Farmers Federation
Whether you realize it or not, over the past several years ALFA has likely handpicked most of your elected officials for you. At every level of politics, no organization can match the grassroots impact this association can levy from everything to local ordinance change to overhauling statewide policy reform. At the helm of this dominance is Jimmy Parnell.
To say Parnell's roots in Alabama's agriculture industry run deep (although cliché) is an understatement. As a fifth-generation Chilton County farmer with a degree in agricultural business and economics, he is a partner in his family's beef cattle and timber business and his long history within the Federation spans more than 20 years. These are his people, and he is a tireless advocate when it comes to the interests of those he serves.
---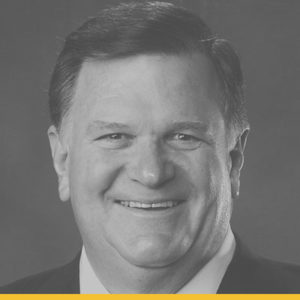 Jimmy Rane, Chairman and CEO, Great Southern Wood Preserving
When it comes to name recognition in the state, not many Alabamians have more than the "Yella Fella" himself, Jimmy Rane. Even before Forbes named him as the wealthiest person in the state, Rane's notoriety and impact have been a force in both the political and business arenas.
Congruently, Rane has focused that force on prospering all his great loves, including his alma mater Auburn University where he serves as president pro-tem of the Board of Trustees; the Jimmy Rane Foundation which has given over 250 college scholarships; and perhaps most impactfully, his hometown. As the Sam Walton of Abbeville, AL, the man known as Mr. Jimmy is single handedly responsible for sustaining the small town in Alabama's wiregrass.
Possibly it's the traits he learned during his journey growing a small family business to a global industry leader that paved the way to his insurmountable political influence. Many speculated he would exert that tenacity into Alabama's most recent U.S. Senate race against the appointed incumbent. Maybe he is bidding his time until the runoff election, but one thing is assured, wherever he directs his efforts, great paths are laid.
---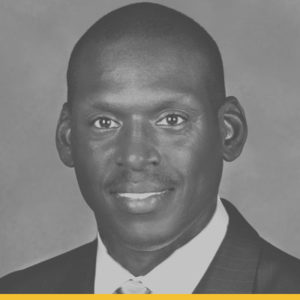 Quentin Riggins, Senior Vice President for Governmental and Corporate Affairs, Alabama Power Company
In politics, relationships matter more than anything else. And in Alabama politics, no one has developed more relationships than Quentin Riggins. He has twenty four years of experience in Alabama state government, during which time he served under three governors and the Speaker of the House. Riggins later served as Senior Vice President of the Business Council of Alabama.
Riggins currently serves as Senior Vice President for Governmental and Corporate Affairs for Alabama Power Company. As if being a senior officer at the state's flagship utility were not enough, he is also a member of the Auburn University Board of Trustees. Holding elevated status in two of Alabama's heavyweight institutions affords Riggins the opportunity to exercise an uncommonly large measure of power and influence.
And, yet, the former All-American linebacker and SEC Legend has unmatched relationships with elected officials and business leaders from every corner of the state. Riggins is known, and held in high esteem, by so many decision-makers in Alabama that power and influence come naturally.
---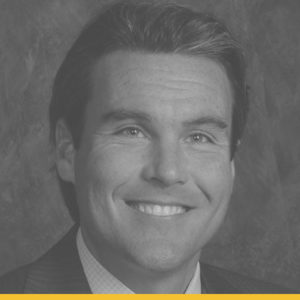 Britt Sexton, CEO Sexton, Inc., CEO of FS Financial, Inc., Managing Member of Sexton Investments, LLC
If you have sought statewide office in the last 15 years, chances are you've likely made a stop along the Tennessee River to visit Britt Sexton. From his office in Decatur, Sexton has not only built a significant business empire but has held a behind-the-scenes position as one of the most influential contributors to Alabama's political environment.
Sexton serves as a member of the Board of Trustees of University of Alabama system and has been influential in crafting their ascent within the power vacuum left bare by the AEA. However, his power and influence have been wielded in a far greater degree toward his philanthropic contributions. Sexton is a definitive example of someone who has parlayed his accomplishment to do more than his part to better our state.
---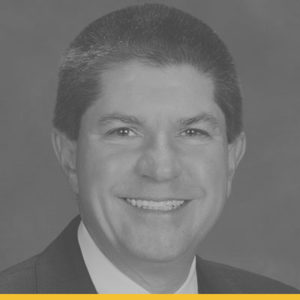 Zeke Smith, Executive Vice President of External Affairs, Alabama Power Company
If Alabama Power Company seems to have a presence in all things related to the political or economic growth of our state, that is a direct result of the vision and foresight of Zeke Smith. With over 30 years inside the organization, Smith's influence has infiltrated just about every political, community affairs or economic development entity in the state.
A few of those who reside on this list exercise their power and influence behind-the-scenes. Some you may see or hear on a daily basis. Smith has incorporated the perfect balance to his approach on behalf of Alabama Power. If you look closely at major economic development announcements or philanthropic endeavors, you will see Smith. On the other hand, when important initiatives move their way through the machinery of state government, his input and guidance is often part of the process unbeknownst to policy-makers.
The depth and breadth of his impact is unique in that it traverses everything from environmental regulations to economic development to public relations. For a company of this size, that leaves Smith with a massive budget, an impressive team and a whole lot of power. Smith also possesses an unparalleled mastery of every layer and detail of Alabama Power's business. Even more impressively, anyone who encounters him will tell you he such a sincerely nice guy, you'd never know the weight of the punch he is packing.
---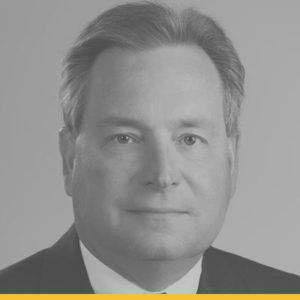 Gary Smith, President, and CEO, PowerSouth
Gary Smith made his debut on the Power and Influence list last year, and his spot still holds true for one simple reason: Smith has created and maintained a relevant seat at the table in Montgomery. PowerSouth's expanded footprint across south Alabama has only strengthened their contribution to the political and economic development landscape. In 2017, the cooperative brought lower service costs to its members, while having higher customer service scores. Happy members solidify the presence Smith and his team have created.
Additionally, PowerSouth has made a commitment to grass roots education concerning the perception of fossil fuel sourced energy. The creation of the Energy Institute of Alabama focuses on strengthening the energy industry in their territory and beyond. Smith's already notable trajectory in the industry should continue to impress.
---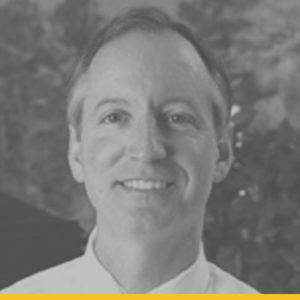 Lee Styslinger, III, Chairman and CEO Altec, Inc.
Styslinger makes his second appearance on the Power and Influence list and for good reason. This year Altec hit the White House as Alabama's hallmark in President Trump's Made in America event and Styslinger himself joined discussions with the President directly via his position on a commission for American manufacturing. When you are asked to weigh in on everything from tax reform to deregulation by the national decision makers themselves, influence reaches a level unknown to most in Alabama.
Altec, started by Styslinger's grandfather in 1929, has become a leading equipment and service provider for the electric utility, telecommunications, contractor, lights and signs, and tree care markets. Their products and services can be found in more than 100 countries. His membership in such exclusive groups such as the Business Roundtable and Augusta National certify that the country's top leaders in the business world see Styslinger as an elite player.
---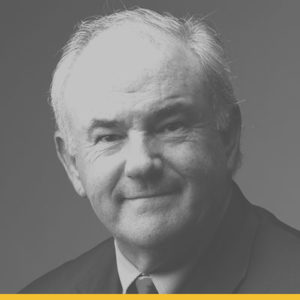 Mike Thompson, CEO, Thompson Tractor
Mike Thompson has been getting Republicans elected in Alabama for decades, and nothing about that has changed. His recent post as the chairman of the financial leadership committee to elect Luther Strange to U.S. Senate will be critical as the campaign enters the runoff election.
But Thompson's focus on policy issues can move the needle just as heavily as his ability to back election winners. The anti-tax political climate of recent years should've stopped any discussion of increased infrastructure funding dead in its tracks. Many would attribute the continued backing of this issue by the pro-business community heavily to Thompson's influence. And with vocal support from the current administrative and legislative leaders, perhaps improvements to Alabama's deteriorating infrastructure system may come to fruition in the not too distant future.
Don't miss out!  Subscribe today to have Alabama's leading headlines delivered to your inbox.