Space Camp in Alabama becomes its own international space station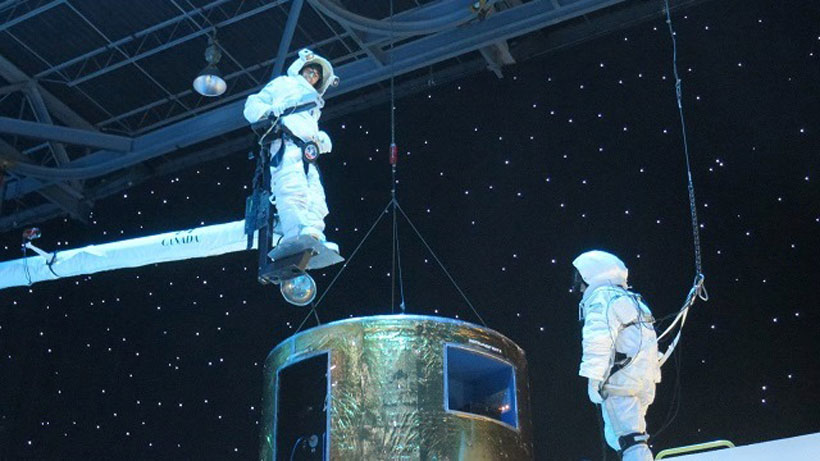 A group of 12 youngsters from Morocco and Algeria got an intensive look at what it's like to be an astronaut during a visit last week to Space Camp at the U.S Space & Rocket Center.
The students – six from Morocco, six from Algeria – spent the week undergoing hands-on drills while learning about the mental and physical demands of being an astronaut, engineer and technologist.
The visit to Space Center was made possible through a partnership among the U.S. Embassies in Rabat, Morocco, and Algiers, along with the U.S. Commercial Service. The astronauts-in-training were selected after submitting three-minute videos and an interview.
"The kids are all excited about science and space, and were selected from a large group of applicants to our 'Race2Space' competition," said Janelle Luna, press attaché at the Embassy in Rabat.
Space Camp's home in Huntsville, the U.S. Space & Rocket Center, also serves as NASA's Official Visitor Information Center for the Marshall Space Flight Center.
"Space Camp is an institution unlike any other, and when the program was designed, we knew that's where we wanted to send them," Luna said.
The students concluded their U.S. trip with a two-day visit to Washington, D.C.