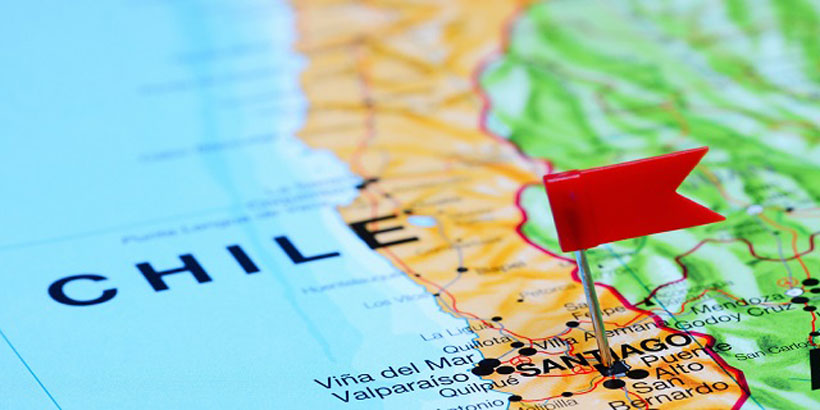 By Dawn Azok
Latin America is the latest target for Alabama trade leaders seeking growth markets for state businesses.
Representatives of a dozen companies are participating in a trade mission this week that started Sunday in Mexico and continues Wednesday in Chile.
It's being held in conjunction with the U.S. Commercial Service's Trade Winds program, which includes regional and industry-specific conferences, as well as prearranged consultations with senior diplomats.
For Gadsden's Back Forty Beer Co., the trade mission is an opportunity to expand a new focus on international sales.
Back Forty, widely regarded as one of the pioneers of craft beer in Alabama, exports several of its beer varieties — including Naked Pig, Truck Stop Honey and Freckle Belly – to China and Canada. The international sales started last year, and the company has been ramping up the endeavor since January.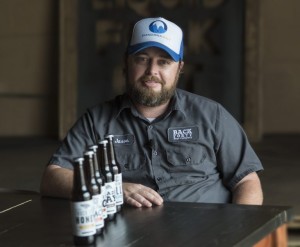 "In the U.S., craft beer has been around for a while, and it's fairly well understood," said Vince Schaeffer, Back Forty's director of international sales. "But in countries like China and Mexico, we're really on the leading edge, so we want to establish our brand there and become partners with important people."
Mexico is the most immediate growth target, he continued, but Chile, along with Australia, is on the list for next year. The company is expanding its global effort in a deliberate fashion, so it fully understands customers in each market before moving on to the next one, Schaeffer added.
"Exporting just makes so much sense to us. It creates U.S. jobs and profits for U.S. companies, and we just see it as a natural way to grow," he said.
Trade Winds
Hilda Lockhart, director of the Office of Export/Trade at the Alabama Department of Commerce, said Trade Winds offers the chance for state companies to make valuable contacts in export markets.
"Alabama companies participating in this Trade Winds Business Forum and trade mission will have the opportunity to meet with prescreened potential customers and partners in multiple locations throughout Latin America," she said.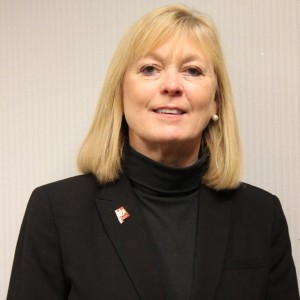 "It's a comprehensive program that also allows companies to meet with U.S. embassy diplomats who have knowledge of their respective markets," Lockhart said. "It's a proven program that Alabama has participated in and met with solid results in various overseas markets."
Mexico is the No. 3 market for Alabama exports. The country was the destination for $2.9 billion in state goods and services in 2015, a 23 percent rise from the previous year.
Iron and steel top the list of exports to Mexico, followed by vehicles, industrial machinery, aluminum and electric machinery.
Meanwhile, Chile is a smaller, but growing, market for Alabama products. In 2015, state exports to the country were valued at $95 million, and this year's numbers are outpacing last year's by 21 percent.
Vehicles are the No. 1 export to Chile. Paper and pulpboard, and mineral fuel and oil, rank high, according to Alabama Department of Commerce data.
'High hopes'
Along with Back Forty, other Alabama companies participating in the trade mission include Alabama Roll Products Inc., The Dixie Group Inc., Giles & Kendall Inc., Induron Coatings LLC, Knox Kershaw Inc., Process Barron, RMCI Inc., SEPCO, Smarter Services LLC and Warren Manufacturing.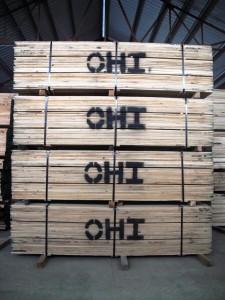 Oakman Hardwood Inc. also is participating in the trip, which is providing the firm initial contact with potential clients who can hopefully benefit from a shift in the company's raw material resources, said Trey Trainum, sales manager.
"Our interest is in Mexico as it is in close proximity; and, the weakening peso may give incentive for buyers to look at our current niche items. The trade mission will be our first step into the Mexican market," he said.
Oakman Hardwood, based in Walker County, has provided high-grade white oak to the Italian and Spanish markets, and those were the firm's top international markets before its shift in raw material resources.
"We began indirectly exporting niche items two years ago into the Caribbean markets, which have provided good orders," he said. "We have high hopes that our shift in raw material resources will benefit Mexican lumber importers; and, that Mexico will be our top foreign market in the near future."
Joining the Alabama delegation on the Latin America trade mission are William Toerpe, an international trade specialist for the U.S. Department of Commerce in Birmingham, and representatives from the Alabama International Trade Center at the University of Alabama.
Rising exports
Last year, Alabama's exports totaled $19.37 billion, holding steady at near-record levels despite headwinds in global markets. Alabama exports have grown 25 percent since 2010 and 78 percent in the past decade.
Top exports in 2015 were vehicles, primary metals and machinery, and the state's top export market was Canada.

Don't miss out!  Subscribe today to have Alabama's leading headlines delivered to your inbox.