Senator Tom Whatley will seek re-election in the 2018 Republican Primary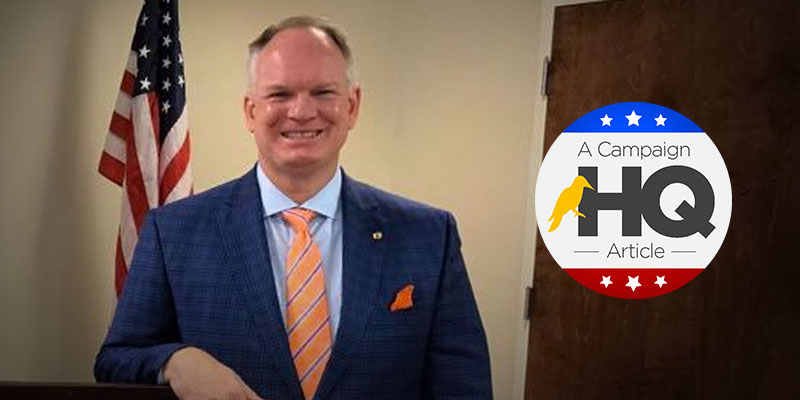 AUBURN, Ala – Alabama State Senator Tom Whatley announced last week that he will seek re-election for State Senate District 27.  Senator Whatley qualified with the Alabama Republican Party in Birmingham the first day qualifying opened.  Senate District 27 covers Lee, Russell, and Tallapoosa Counties.  Senator Whatley is currently serving his second term.   He chairs the Agriculture Conservation and Forestry Committee and is also a member of the following committees: Banking & Insurance, Confirmations, Finance & Taxation, Education, Health & Human Services, Judiciary, Transportation & Energy, and Veterans & Military Affairs.
Senator Whatley has worked hard to pass several pieces of legislation that help Alabama families, veterans (the Heroes for Hire Bill), seniors, students, and children (the Autism insurance bill and Ava's Law).  He was instrumental in securing an additional $13 million in education dollars for the nation's premier Pre-K program.  Recruiting jobs and companies to Alabama like Schmidt USA, Leonardo, Baxter International, SiO2, Viper, Blue Origin, Aerojet Rocketdyne, Airbus, Touchstone Precision, VCOM, Arkal, GE Aviation, and Equifax will continue to be a priority.
Senator Whatley also introduced a bill that was signed by Governor Kay Ivey to make our election process more transparent.  The bill stopped party crossover voting and will protect the integrity of our election process giving everyone clear choices no matter the party in November for the general election.
"I am proud of the accomplishments we have made in my legislative career.
We have the lowest unemployment rate ever and our housing prices are increasing for the third straight year along with our economy being the 12th healthiest in the nation.
But there is still work that needs to be done.  I will continue to help move our state's economy forward by creating and supporting a pro-business environment, and I look forward to working with Governor Ivey and the Republican leadership to improve our roads, ensure that tax dollars are spent wisely, and protect our conservative values and morals," said Whatley.
Senator Whatley was recently named Legislator of the Year by the National Autism Law Summit.  He sponsored the bill that will allow autistic children to receive intense, individualized therapy that focuses on improved communication and social skills.
"Autism affects thousands of families across Alabama, and it was time that we made sure those families could access affordable treatment for their children," Whatley said. "There are a lot of dry legislative battles in Montgomery, but this was a fight that was clearly worth it, and it is an honor to be recognized for the small part I played in the process."
Senator Whatley is a native of Lee County where he was raised on the family farm.  He is an attorney and has served his country in the U.S. Army and has been in the Alabama National Guard for over twenty-nine years.