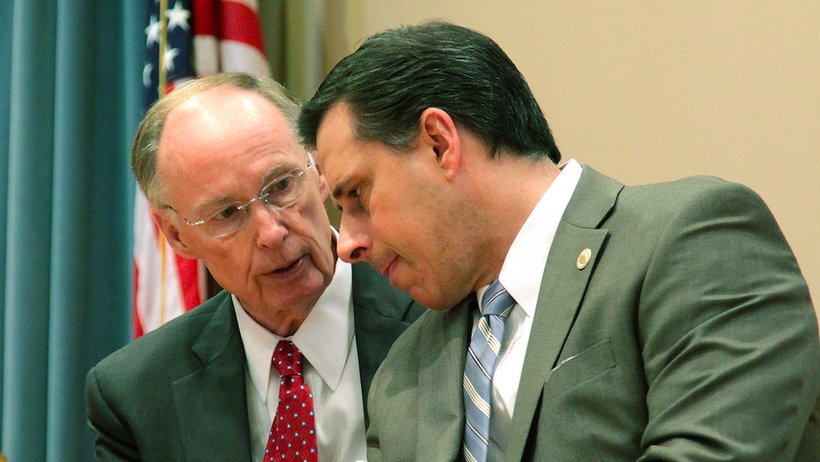 Of all the details in the Alabama State House Judiciary Committee's report on Gov. Robert Bentley, the revelation that he used law enforcement as a "tool" in his affair with Rebekah Mason could end up being the biggest headache for the governor's legal team.
Related: Bentley impeachment report released
Here are the instances when Bentley utilized law enforcement as detailed in the House report:
• Directed Dignitary Protection Unit Chief Wendell Ray Lewis to confront the female staff in Governor Bentley's office whom Governor Bentley believed were gossiping about his relationship with Mason

• Directed DPU Chief Lewis, twice, to break off the relationship with Mason
Ordered DPU Chief Lewis to travel to Tuscaloosa to attempt to convince Governor Bentley's son, Paul Bentley, to turn over the recordings

• Marginalized DPU Chief Lewis after he tried to manage Governor Bentley's use of state assets for facilitating his relationship with Mason

• Ordered Law Enforcement Secretary Spencer Collier to research criminal law and to be prepared to arrest Heather Hannah, whom Governor Bentley believed had made the recordings and possessed copies

• Ordered Secretary Collier, on election night 2014, to travel to Greenville to question Director of Scheduling Linda Adams about whether she knew about the recordings
Related: House report reveals Dianne Bentley long had suspicions about Mason
Don't miss out!  Subscribe today to have Alabama's leading headlines delivered to your inbox.