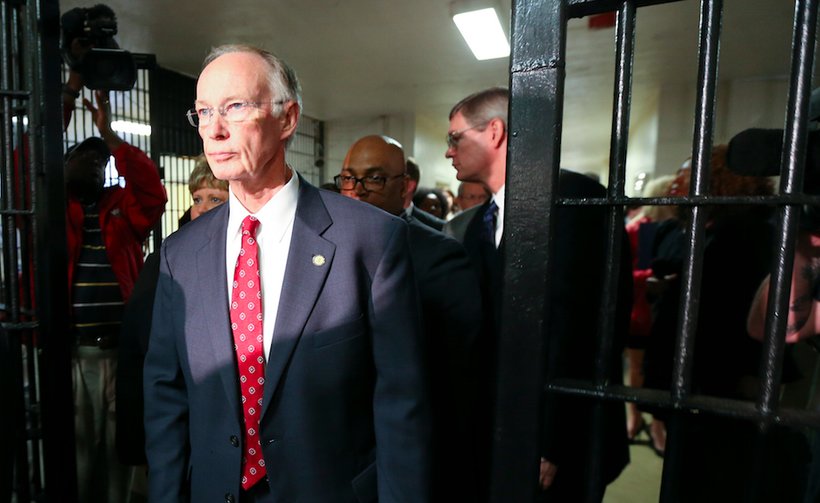 Alabama Governor Robert Bentley has announced that he will resign from office. In doing so, he likely avoided becoming the first-ever state executive to be removed from office by impeachment.
The announcement follows increased backlash after a report exposed details of corruption from within Bentley's administration as he sought to cover up an alleged affair with his top aide.
Bentley had been called on to resign by multiple state Republican leaders, including Speaker of the House Mac McCutcheon and Senate President Pro Tem Del Marsh. The Alabaman Republican Party steering committee had issued a call for Bentley to step down on Sunday.
"While we are deeply saddened by these circumstances, the Alabama Republican Party holds their elected officials accountable and demands the utmost integrity of office holders," the ALGOP committee stated.
Throughout months of turmoil, the governor had remained defiant against suggestions that he should resign.
"I do not plan to resign. I have done nothing illegal," he said from the steps of the state Capitol Friday.
"If the people want to know if I misused state resources, the answer is simply no, I have not," he added.
On Friday, the Alabama Supreme Court decided to allow impeachment proceedings against Bentley to continue.
The governor's administration has been mired in scandal since Yellowhammer first released audio of him allegedly making sexual advanced towards Mason in 2014. He has repeatedly denied any wrong doing, both moral and legal. Since that time, he has faced state and federal investigations, along with an ongoing impeachment effort by members of the State House of Representatives.
In articles of impeachment filed last year, members of the House charged the governor with neglect of duty, corruption, incompetency, and offenses of moral turpitude. The articles never made it out of the House.
Bentley was elected to serve as Governor in 2010, and re-elected in 2014.
Don't miss out!  Subscribe today to have Alabama's leading headlines delivered to your inbox.