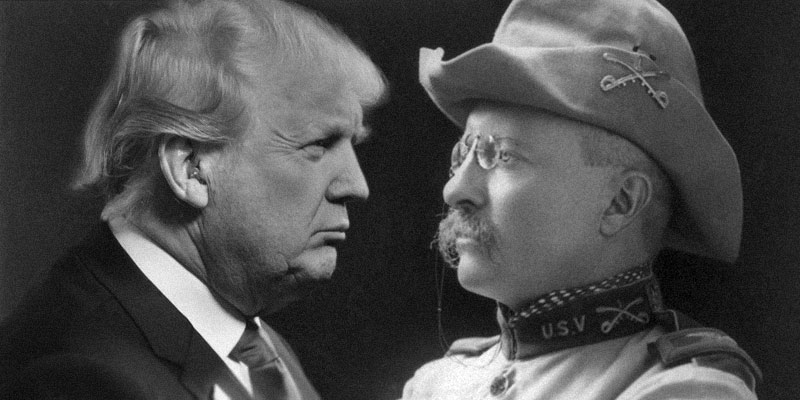 The Interior Department (DOI) has published a list of its accomplishments during President Donald Trump's first year in office based on 10 principles, which include conservation, tribal sovereignty and responsible development.
Interior Secretary Ryan Zinke's top priority is to "[c]reate a conservation stewardship legacy, second only to Teddy Roosevelt," according to a DOI press release. The DOI said that goal had been met though a decision to increase access to public lands.
The DOI said it met this goal by opening "public access to the Sabinoso Wilderness which contains some of the most pristine sportsmen opportunities in the country" and expanding "hunting and fishing access on 10 National Wildlife Refuges," as well as defending "a mineral withdrawal near the Grand Canyon and supports a withdrawal north of Yellowstone."
All in all, the DOI has been one of the most successful of the Trump administration agencies, largely implementing the president's plan to end the "war on coal" and promote "energy dominance." The administration also put an emphasis on expanding access for sportsmen.
Zinke reversed several Obama administration policies he believed harmed public access to federal lands, including rescinding a ban on lead ammunition and fishing tackles and signing an order to expand hunting and fishing access.
The Trump administration also moved to expand offshore oil and gas exploration, as well as wind energy use, and review the Obama-era decision to protect the Sage Grouse by putting millions of acres of land under stricter federal control.
"The President promised the American people that their voices would be heard and that we would prioritize American interests, and I'm proud to say that this year the Department of the Interior has made good on those promises," Zinke said in a statement.
"We ended the war on coal, and we restored millions of acres of public land for traditional multiple use," Zinke said. "We expanded access for recreation, hunting and fishing on public lands, and also started looking at new ways to rebuild our National Parks. This is just the tip of the iceberg. Next year will be an exciting year for the Department and the American people."
Probably the most controversial Trump administration decision with respect to public lands was to shrink the boundaries of two Utah national monuments by more than 2 million acres.
Trump signed proclamations in December to shrink the Bears Ears and Grand Staircase-Escalante monuments, which were opposed by Utah Republicans and many locals living around the monuments' borders.
For environmentalists, it was just another reason to oppose Trump's public lands agenda. Environmentalists, tribal officials and the outdoor gear company Patagonia sued over the decision to shrink the monuments.
Environmental activists also mocked Zinke's list of accomplishments, in particular his comparison with former President Teddy Roosevelt, who signed historic conservation laws.
 Zinke listed shrinking the Utah monuments as meeting Interior's goal to "[r]estore trust and be a good neighbor."
Follow Michael on Facebook and Twitter