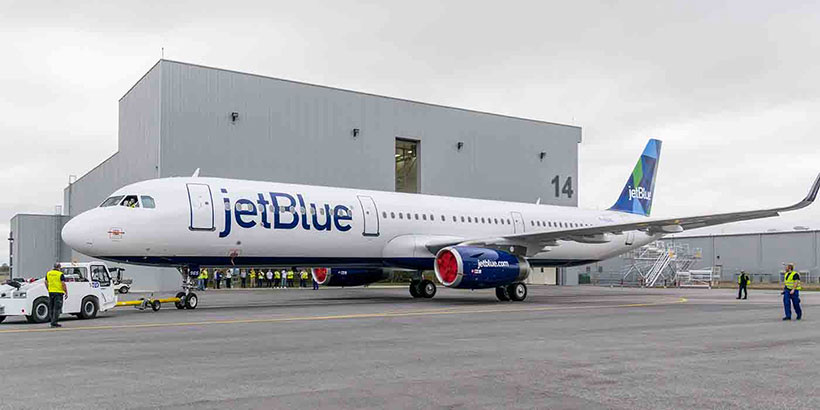 MOBILE, Alabama — The first Alabama-made Airbus A321 is sporting JetBlue colors.
Airbus said today that painting of its maiden U.S.-built passenger jet has been completed in its paintshop at the company's new, $600 million facility at Mobile Aeroplex. The aircraft emerged wearing JetBlue livery.
"This latest milestone shows that the first aircraft to be produced at the Airbus U.S. Manufacturing Facility is progressing well on its route to first flight and delivery in spring 2016," Airbus said in a release.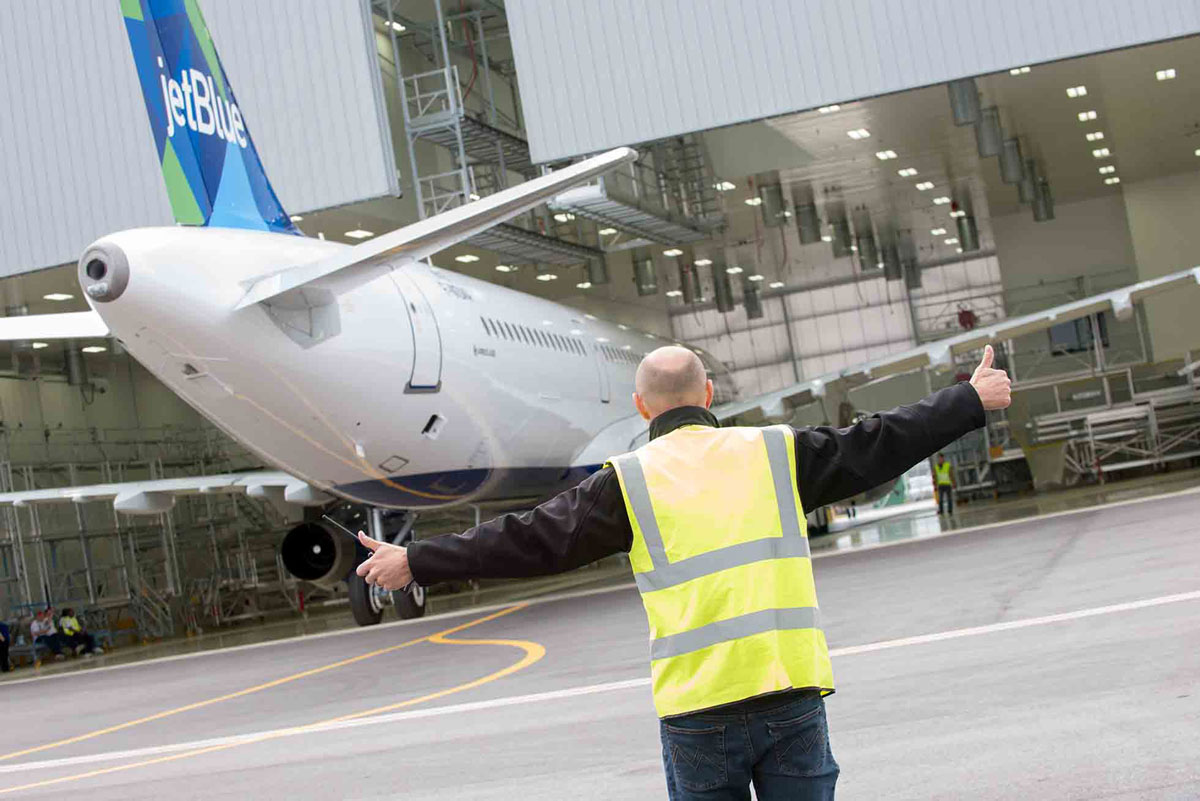 The aircraft left the production floor at the Airbus Alabama campus last month for the paintshop, which is operated by Ireland-based MAAS Aviation.
Airbus' Alabama workforce started assembling the first aircraft shortly after the plane's major components arrived at the Port of Mobile last June via cargo ship from Europe. Airbus plans to assemble four to five aircraft per month at the Alabama facility once production ramps up. The manufacturing operation will eventually support 1,000 jobs in Mobile.
Also today, another shipment of major aircraft components arrived at the Airbus campus.
New @AirbusInTheUS parts arrived at @MobileAeroplex today. #Airbus #Avgeek #MobileAL pic.twitter.com/SPx85e9QyR

— Mobile Aeroplex (@MobileAeroplex) March 4, 2016
Don't miss out!  Subscribe today to have Alabama's leading headlines delivered to your inbox.