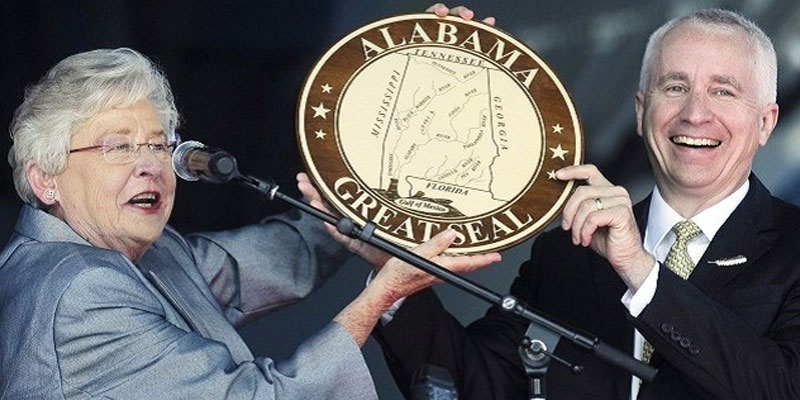 As reported by Alabama News Center, Business Facilities magazine, a publication focused on economic development, has showered many Alabama cities with high praise.
Included in their annual ranking report, Business Facilities pegged Huntsville as the nation's top metro area in aerospace/defense. As part of their annual growth metrics, they cited the concentration of aerospace engineers and expansion plans by Boeing Co. as a major catalyst for growth in Huntsville.
When asked about the work Boeing is doing in Alabama, Ken Tucker, director of state and local government operations for Boeing said,
"Boeing is investing in the future of Alabama as a center of innovation, continuing to bring highly skilled jobs and growth to the region."
Currently, Boeing has 2,700 employees in Alabama. By 2020, they project to add another 400 jobs and increase funding to their Huntsville program by $70 million.
Mobile, took home two prestigious rankings in the recent magazine release as well.
Business Facilities placed Mobile No. 2 in the category for economic growth potential among U.S. cities with fewer than 300,000 residents. The acquisition of an Airbus manufacturing facility in Mobile was cited as a key economic development responsible for the No. 2 position.
Mobile was also ranked No.8 in the publication's ranking of cities with low costs.
Speaking of the favorable rankings, Greg Canfield, Secretary of the Alabama Department of Commerce said,
"Alabama's economic development team will continue to work tirelessly to recruit high-caliber companies, and this ranking is another testament to the advantages that our state possesses for business across the globe."

"One of those key advantages is our workforce training programs, which are a key component of the support system we have in place in Alabama to help companies in many different industries find and develop the skilled workers they need to achieve success," he added.
Business Facilities positive economic rankings come just days after Gov. Ivey gave a speech addressing how improved education can help contribute to economic growth in Alabama.
In her speech, Ivey highlighted her goal of ensuring Alabamian's are qualified for industries coming to Alabama.
"My goal is for every Alabamian who wants to have a job to have one, but not just any job. I want our people to be well-trained, qualified and well-paid for the jobs they have so they can better provide for themselves and their family and be productive members of the society."
To read more on Governor Ivey's education plan, please see Yellowhammer News.
Don't miss out!  Subscribe today to have Alabama's leading headlines delivered to your inbox.