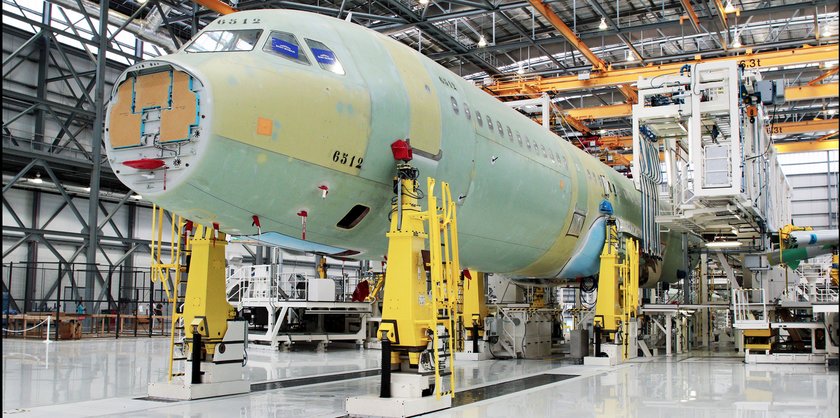 ORANGE BEACH, Ala. — With a string of successes, Alabama's aerospace industry is now growing at a rate that could position it to one day challenge agriculture, automotive manufacturing and tourism for the title of the state's largest engine of economic activity.
"Our second fastest growing industry sector in the state now is the aerospace sector," Alabama Secretary of Commerce Greg Canfield told WKRG at the Economic Development Association of Alabama's annual summer conference in Orange Beach.
Canfield, having just returned from the Farnborough Airshow, the world's largest aerospace industry trade expo, specifically emphasized the importance of Airbus in the recent Alabama aerospace boom.
"Aerospace and the locating of Airbus to Mobile is going to bring great results for this region for months and years to come," Canfield said. "What we learned in Farnborough was from the high level meetings we had with Airbus, we got a great story, wonderful narrative about how excited they are about the quality and the ability to ramp up production in Mobile, Alabama, of the A 320 aircraft."
Airbus executives have stated in the past that they chose Alabama because of its business-friendly environment and status as a right-to-work state.
"We wanted an airport, we wanted lots of real estate, and we wanted a deep-water port. So when we narrowed it down to the finalists, Alabama to us was the most business-friendly state we could find," Airbus Group Inc. Chairman and Chief Executive Allan McArtor said in 2014.
The facility at the Brookley Aeroplex in Mobile is used to assemble the industry-leading family of A319, A320, and A321 aircraft. The entire project represented a $600 million total investment and is expected to create up to 1,000 jobs within the production facility when it reaches full capacity. In addition, the construction phase of the project created nearly 3,200 construction-related jobs over a three-year period.
Airbus has also attracted a large number of aerospace industry suppliers to the state. The aerospace incubator Mobile Aeroplex is now completely packed with growing companies.
"We know that the aerospace sector, particularly with Airbus' advent and the production of the A320 family of single-aisle aircraft, will become a magnet for suppliers," Canfield said.
RELATED:
1. Dramatic images capture first Alabama-made Airbus A321's inaugural flight
2. AIRBUS BOOM: Aerospace incubator is now completely packed with growing companies
(h/tWKRG)