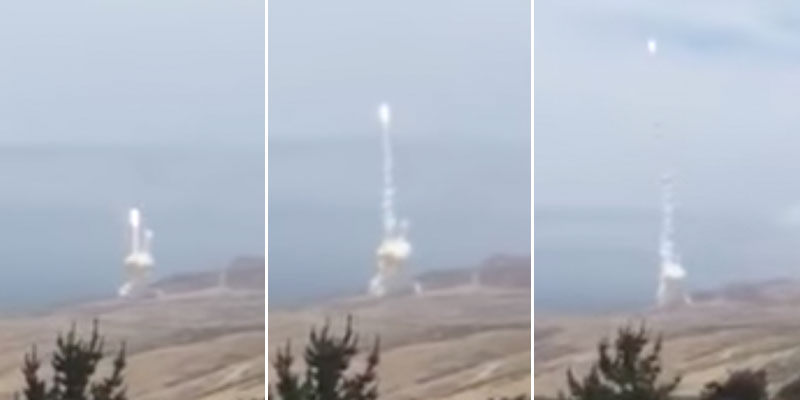 In a critical exercise over the Pacific Ocean yesterday, the U.S. Military successfully intercepted a mock ballistic missile similar to the ones North Korea has been testing or attempting to test. The mock target was an intercontinental ballistic missile (ICBM), the same type weapon North Korea would use to deliver nuclear payloads if it attempted a real strike on the United States.
Huntsville, Alabama is the proud home of the defense system used yesterday that is so critical to our national security. Built by Boeing, the Ground-Based Midcourse Defense (GMD) was recently featured in an article by Forbes as the only system that can successfully protect the U.S. from an ICBM. Yesterday's exercise again proves its capability in detecting and destroying these advanced ballistic missiles.
As Boeing stated, "GMD is an integral element of the United States' layered ballistic missile defense architecture, with interceptors at Vandenberg Air Force Base and Fort Greely, Alaska. The program comprises command-and-control facilities, communications terminals and a 20,000-mile fiber-optic communications network that interfaces with ballistic missile defense radars and other sensors."
Vice Admiral Jim Syring, Director of the U.S. Missile Defense Agency praised yesterday's exercise, telling Politico, "This test demonstrates that we have a capable, credible deterrent against a very real threat."
Boeing's Vice President and GMD Program Director Norm Tew concurred, saying, "This successful test keeps the United States on track for a significant increase in interceptor inventory of 44 in 2017. In addition, the GMD program remains on track to evolve and modernize this crucial national defense asset in the face of an evolving threat environment, with system upgrades and future technology including the Boeing-led Redesigned Kill Vehicle (RKV)."
The exercise was handled by the U.S. Missile Defense Agency, in cooperation with the U.S. Air Force 30th Space Wing. The mock ICBM was launched from Kwajalein Atoll in the central Pacific and the interceptor came from Vandenberg Air Force Base in California, engaging the test target over the sea. GMD's sensors followed the target before the interceptor annihilated it "in a direct collision," over the Pacific Ocean, according to the agency.
Pentagon spokesman, Captain Jeff Davis, addressed North Korea in his remarks to the media saying, "Obviously, North Korea is one of the reasons why we have this capability, but North Korea is not the only reason…Iran also continues to develop more sophisticated missiles and improve the range and accuracy of current missile systems."
Senator Richard Shelby provided a great summary of the test on his Facebook page, writing "Great news for our country and for Huntsville! Yesterday the U.S. Missile Defense Agency (MDA), based on Huntsville's Redstone Arsenal, successfully intercepted and destroyed an intercontinental ballistic missile (ICBM) target during the first live-fire test of MDA's Ground-Based Midcourse Defense (GMD) system. The GMD is designed to stop missiles – such as North Korean missiles – during the midcourse of their flight through space. This is critical in defending our homeland from U.S. adversaries."
Below is a video of this remarkable system intercepting the test missile.
Don't miss out!  Subscribe today to have Alabama's leading headlines delivered to your inbox.