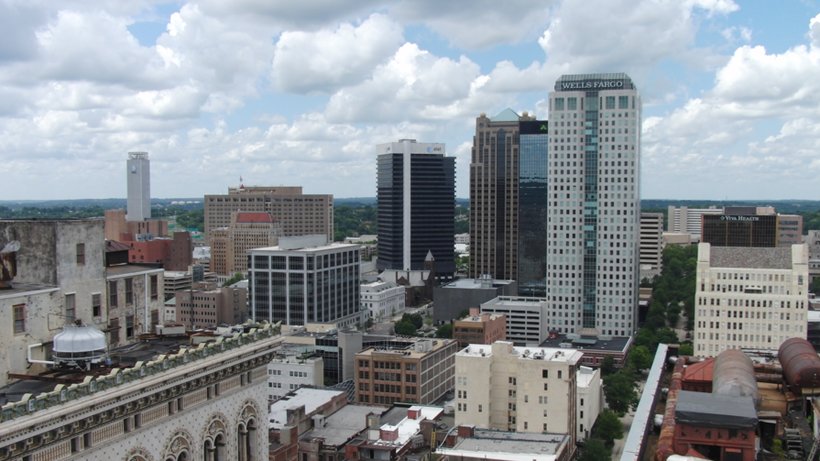 Looking for a fun place to visit for the summer? Well look no further than Sweet Home Alabama. The Yellowhammer State is home to one of Forbes' 20 best summer destinations, but it's not where you might think. While Alabama's beaches are some of the best in the world, Forbes listed Birmingham among the 20 best cities for summer travel in North America.
Forbes partnered with travel site Lonely Planet to create a list of 20 cities throughout the U.S., Canada, Mexico, and the Caribbean. Here's what they had to say about Birmingham:
Lonely Planet called Birmingham one of the most unexpectedly exciting places to see in the U.S. in 2016, and it's easy to see why. History buffs can tour the Civil Rights District; music-lovers can explore the Alabama Jazz Hall of Fame and foodies have a plethora of great dining spots like barbecue at Saw's. Looking for drinks? There's a 24-hour bar filled with comic book art and Star Wars memorabilia.
Forbes and Lonely Planet based their list on factors that included cost of accommodations (and whether Airbnb or home-sharing was available), accessibility of the destination, and the price of entertainment and cultural attractions. Forbes specifically wanted to find destinations that would appeal to younger travelers.
Other U.S. cities included on the list were Austin, TX; Boulder, CO, Jacksonville, FL; Las Vegas, NV; Oakland, CA; Palm Springs, CA; Pittsburgh, PA; Portland, OR; St. Louis, MO; and Washington, D.C.
Birmingham's stock continues to rise. The Magic City has seen a revival of sorts in the past decade. According to the Birmingham Business Alliance, the Magic City has been included on 117 positive ranking national lists since 2011, including 26 already in 2016. Birmingham has been called one of the most misunderstood cities, one of the happiest cities for workers, the best city for millennial entrepreneurs, one of the best cities for first time home buyers, one of the best cities for employee engagement, along with many more accolades.