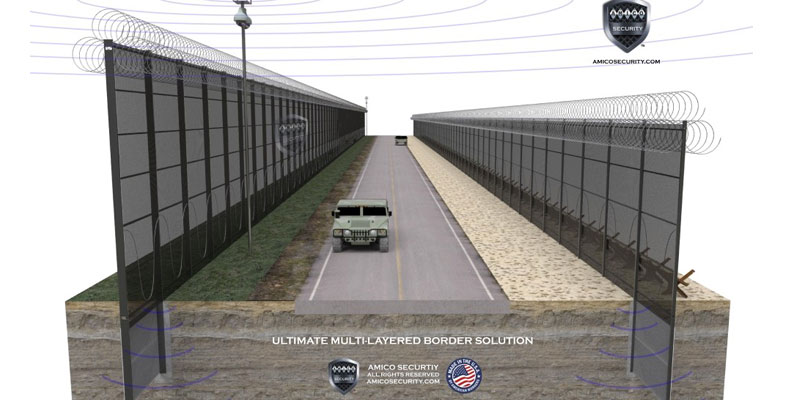 AMICO Security has placed a bid to build the wall that President Donald Trump's administration is constructing along the border that divides the United States and Mexico. If AMICO is selected to participate in a significant portion of building the wall, it is estimated that at least 200 new jobs would be created in the Birmingham area.
According to AMICO's press release, the nation's leading manufacturer of high-security perimeter systems is presenting a multi-layered border security system that will combine the latest in radar surveillance technology with high security layered, double walled fencing and state of the art detection technology to create a comprehensive border solution.
While other companies may use products that are produced in Mexico, AMICO emphasizes that it makes American products with American labor.
According to the company's director of marketing, Gary Baltz, "We could have been tempted to have it built down there during the downturn, but we knew that continuing to employ American workers right here in Alabama was the right thing to do and would put us in a good place eventually."
Up to 450 companies have submitted bids to build the border wall, and around 20 of those will be chosen by the Trump administration to build prototype designs of the structure in San Diego later this summer. The winners will construct models that are 30 feet long and 30 feet high on a quarter-mile strip of land just over 100 feet from the border.
AMICO Security is located in Birmingham, Ala. It is owned by Gibraltar Industries.
Don't miss out!  Subscribe today to have Alabama's leading headlines delivered to your inbox.