Alabama bank robber runs into police custody after concealed carrier fires at him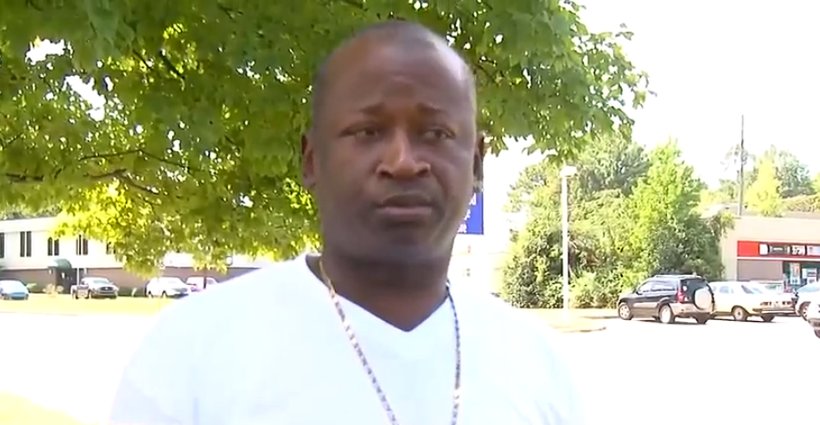 HOMEWOOD, Ala. — A would-be bank robber was apprehended Monday after a concealed carry permit holder drew his weapon and fired a single shot, prompting the man to run right into police custody.
In an interview with reporters after the incident, Eric Dial, a customer at Wells Fargo's Homewood branch, explained what happened:
While I was standing in the bank, I was waiting on the teller to call me up. The guy came in behind me with a hood on, and had something wrapped around his arm. So when the teller called me up, I started approaching the teller and he cut me off. He said, "This is a robbery," and demanded money… Then he started pointing whatever he had and backed us up into a corner.
In fear for his life, Mr. Dial remembered that he was carrying a pistol.
"By that time I thought about I had my weapon on me," he said. "Once he got all the money and was approaching leaving the bank, he pointed at us. I didn't know what he had… So I fired a shot."
Mr. Dial's response compelled the robber to flee the bank quickly, right into the arms of the Homewood Police officers who were waiting outside.
"I was just hoping no one else would get hurt, that was my first reaction," said Mr. Dial. "Because bullets don't have a name on them… Anything can happen in a bank robbery."
Mr. Dial said he has been a longtime concealed carry permit holder and sometimes works as a security guard.
"I've been carrying a weapon for 15 years or better, but this is the first time I've ever really had to pull a weapon," he said. "[The police] told me I did a good job. I'm still kind of shaken up. I'm ok though. I'm just glad no one got hurt."
(h/t ABC 33/40)