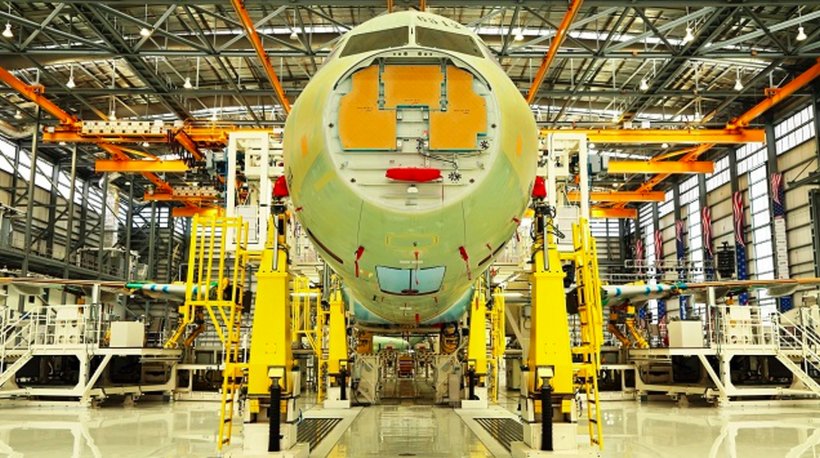 By: Mike Tomberlin
It's a pattern we've become used to in Alabama.
An international automaker chooses a site in the state for a new manufacturing plant. It produces a popular new model using some parts that are produced from suppliers that also located in Alabama. Its success leads to it expanding its plant, making it feasible for more suppliers to expand or set up plants here to supply other suppliers and the auto plant itself.
Mercedes-Benz introduced us to this accelerated, compounded growth with production at its Tuscaloosa County plant in 1997. Honda mirrored it when it began producing minivans in Talladega County in 2001. Hyundai joined the mix when its Montgomery plant began production a decade ago.
All have since expanded, investing billions of dollars and creating thousands of jobs both at the plants themselves and among supplier and vendor companies throughout the state. Some suppliers, like Birmingham's Kamtek, keep growing by supplying multiple automakers in Alabama and neighboring states.
Last year, the state produced nearly 1 million vehicles in a single year for the first time, ending the year with 994,902 produced. The state is expected to cross the 1 million mark when final numbers are released after the end of this year.
Economic impact reports like the one released last week for Honda remind us of how massive and important the industry is to Alabama. The state is now the fifth largest producer of automobiles in the nation and is home to more than 24,000 workers who make cars or car parts, according to the most recent report from the Alabama Automotive Manufacturers Association.
The reality is there is no other industry in Alabama like the automotive industry.
Yet.
With Airbus now producing airplanes in Mobile, economic development leaders are hopeful there could be a repeat in a new industry.
They acknowledge that the volume of airplane production is nowhere near what is possible or necessary for automotive production and the longer lead times for airplane production do not require suppliers to locate in the same state or even the same country.
But just like automotive growth came with increased model production and the economics of suppliers locating within proximity to the mother plant, Alabama officials are convinced there is more to come from Airbus and potential suppliers.
Alabama Commerce Secretary Greg Canfield told me recently that Airbus has so many orders for the A320 family of single-aisle airplanes that it's expected they could double production in Mobile sooner rather than later.
"It's going to take a little time," Canfield said. "The rate of production will have to move beyond what is currently scheduled … In other words, we're going to need to see production double, which we expect to happen pretty soon. The company has not said they are going to, but we believe in the state of Alabama and the Department of Commerce that in order to continue to meet the expectations of demand on orders for the A320 family that we're going to see that productivity move up pretty rapidly in Mobile."
Canfield also knows there is justification for suppliers to build new factories closer to the mother plant when dealing with new parts for a new model of an airplane.
"We know that the aerospace sector, particularly with Airbus' advent and the production of the A320 family of single-aisle aircraft, will become a magnet for suppliers," Canfield said.
There won't be a million airplanes built in Alabama. But the good news is there doesn't have to be for aerospace to become a much larger part of the state's economy.
---
This article originally appeared on the Alabama NewsCenter. Mike Tomberlin is editor of Alabama NewsCenter and a veteran journalist who has covered economic development and business in the state for more than 20 years. Tomberlin's Take is a column where he takes a closer look at a business or economic development issue.