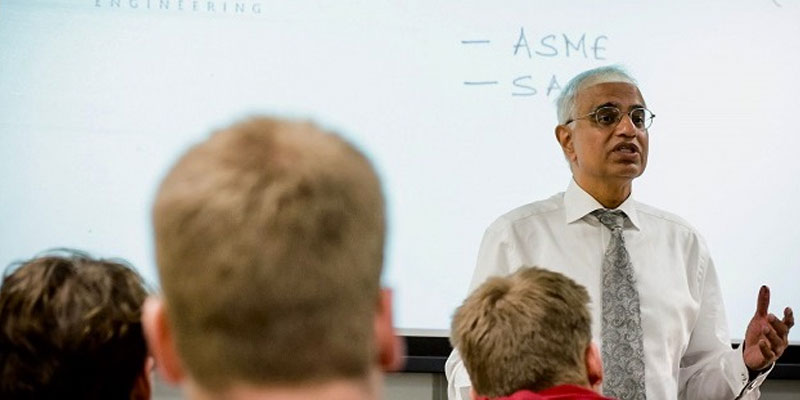 Everyone is aware of Alabama's prominence on the gridiron, but few are aware of the strides Alabama universities are taking to ensure that students are prepared for automotive manufacturing in the 21 Century.
As reported by Alabama News Center, the University of Alabama is offering education and research opportunities that give automotive engineers the tools they need to continue to compete with an ever-evolving automotive market.
Dr. Bharat Balasubramanian is one of the leading engineering professors at Alabama, and he is helping drive the university's state of the art program. A former vice president of group research and advanced engineering at Mercedes-Benz, Balasubramanian works in the Capstone's Center for Advanced Vehicle Technologies. He teaches students about electronics, energy storage and fuel cells, materials and manufacturing, and powertrains. "These are interesting research projects, and we have interaction between the industry and the professors here, who are also getting more insight into what really drives the automotive companies," said Dr. Balasubramanian.
As the automotive industry increasingly develops electric motors, part of the university's goal is to ensure students are equipped with the knowledge needed to fill the new market. "Since coming here, I've been preaching that we need more computer scientists and electrical engineers, as the industry is becoming more electrified," said Dr. Balasubramanian.
Just last month, Mercedes announced their intent to invest $1 billion in electric vehicle production at their Tuscaloosa plant.
Other Alabama schools are also picking up on the new automotive trends. Auburn University and the University of Alabama in Huntsville are working together as part of the Southern Alliance for Advanced Vehicle Manufacturing Center.
Reaching outside the state, Auburn and Huntsville are collaborating with Clemson University with the hopes of receiving an official designation as a National Science Foundation research center. If given the designation, companies will conduct research through member universities. Students will then be given the ability to work on real-world problems and increase their ability to find jobs once they leave.
Speaking to the relationship between auto manufacturers and universities, Auburn associate professor said, "There's a need for industry to have a relationship for academic research, because they have limited resources to do their own. The industry doesn't do that on its own anymore, to any great degree, so we are giving them access to what's coming down the road and what they could be looking for in the future."