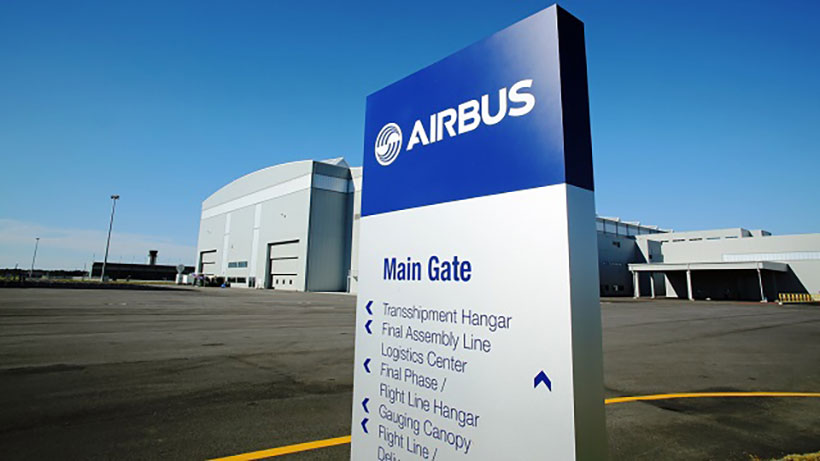 By Kelli M. Dugan
Broetje Automation, the latest original equipment manufacturer to support the Airbus U.S. Manufacturing Facility, has set up shop officially at Mobile Aeroplex at Brookley.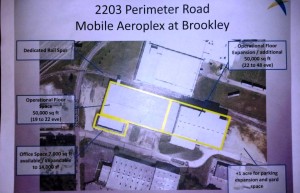 Roger Wehner, executive director for the Mobile Airport Authority, said Broetje Automation's M-Technologie division is starting small with a two-man operation and has taken the last available space in Brookley's aerospace incubator, known as 2203.
"We are excited that our early commitment to an aerospace incubator at our campus once again proved to be of value to Airbus's evolving supply chain. Our solution is low cost and flexible and we are prepared to support their growth," he said.
All told, 2203 includes a 14,000-square-foot building adjacent to roughly 100,000-square-feet of operational warehouse space that – combined – comprise 2203 Perimeter Road.
Wehner said the initial M-Technologie startup team will provide equipment design and support as well as final assembly technologies for the $600 million A320 family facility, and the airport authority will work closely with them to address expansion plans within the Brookley campus as Broetje ramps up its presence in tandem with Airbus' production. The company specializes in "small tools," line side equipment and processes required for the final assembly of aircraft.
Broetje-Automation emerged in 1979 from the long-established August Brötje Maschinenbau und Heizungstechnik and since 2012 has belonged to one of Germany's leading private equity companies, Deutsche Beteiligungs AG.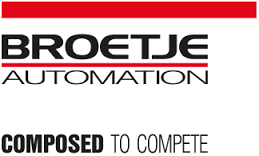 The global firm employs 650 in sites spanning Germany, the United States, the United Kingdom, France and China. "They'll be handling the industrial maintenance on jigs and tools," Wehner said, noting Broetje Project Manager Roman Causse will direct the Mobile location.
"This is a world-class partner that ultimately will impact the efficiency of the (Airbus) facility long term, so we're really excited about that," Wehner said.
Mobile County Commission President Jerry Carl said in a prepared statement the Broetje addition "shows that our ongoing efforts are finally paying off."
"With more than three decades of experience in aircraft manufacturing, Broetje Automation will definitely contribute to the success of our aircraft product line and be a plus to our Mobile Aeroplex at Brookley," Carl said.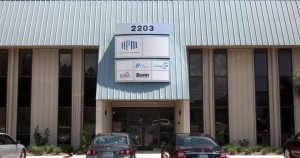 Airbus' U.S. manufacturing facility began production with its September 2015 inauguration at Mobile Aeroplex at Brookley and joins global operations in Toulouse, France; Hamburg, Germany; and Tianjin, China. The first of the Mobile-assembled narrow-body planes is slated for delivery to Jet Blue in the second quarter of this year, and another five aircraft bound for American Airlines are in varying stages of assembly at Brookley.
The 1,700-acre Mobile Aeroplex at Brookley campus, which also includes the adjacent Mobile Downtown Airport, has long been home to several maintenance, repair and overhaul operations and Federal Aviation Administration-certified Part 145 repair stations. In addition to the new 116-acre Airbus footprint housing the planemaker's first final assembly line facility on U.S. soil, Brookley has long housed and supported Continental Motors, VT MAE, Star Aviation and its partner company, Aerostar, all four of whom combine to employ more than 2,000 people.