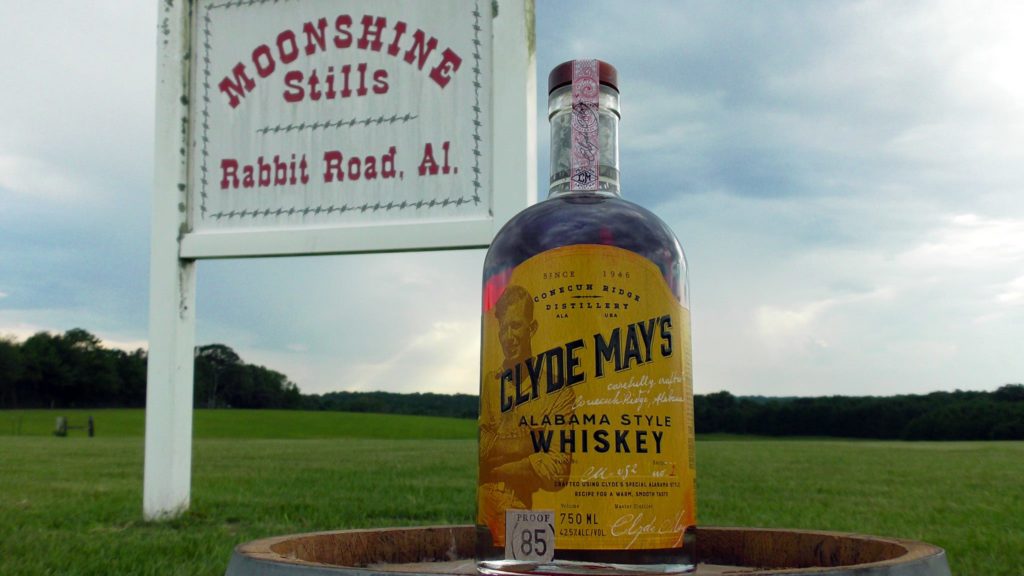 As reported by the Alabama News Center, Conecuh Ridge Distiller has announced its plan to open a $13.6 million distillery in Troy, Alabama. The company is the maker of the popular whiskey brand Clyde May's, and it plans to build an interactive distillery designed to attract tourists.
The announcement for the new building project came from Gov. Ivey who said, "Today's announcement affirms that our state's sound business climate is a positive attraction for companies looking to find a home. We are glad Conecuh Ridge Distillery has chosen Troy for their operations center."
The plan to bring a New York-based distillery to Alabama centers around honoring the namesake of the brand. Clyde May's whiskey pays homage to an Alabama moonshiner known for making high-quality whiskey during the 1940's. Pointing to the company's heritage, Conecuh Ridge Distillery president and CEO Roy Danis said, "Coming home to Troy, Alabama, where the brand got its start, reinforces these values and makes all of us who work for this great brand so very proud."
While continuing to make great whiskey is the utmost priority for the company, it also wants to deliver a quality experience when visitors tour the facility, much like the manufactures of Jack Daniels and Makers Mark have in their respective states.
Alabama Tourism Department Director Lee Sentell left little doubt about the excitement the department has by saying, "Becoming the home of the Clyde May brand is a great opportunity for Troy. . . Making a premium product in a site that will become a tourist destination is a great strategy. We look forward to working with Troy and the distillers for this venture to become a success."
The project is expected to create at least 50 jobs with an average salary of around $54,000 per year. Couple that with the influx of tourism that's expected, and all the ingredients for sustainable economic growth are present. Governor Ivey underscored this point, adding, "In addition to the 50 jobs being created, we are excited about the potential economic impact this company will have in Pike County as this becomes a tourist destination for the official spirit of Alabama."
As of now, no announcement has been made as to the timing of the ground-breaking, but this is clearly another positive step in increasing the horsepower of Alabama's economic engine.
Don't miss out!  Subscribe today to have Alabama's leading headlines delivered to your inbox.