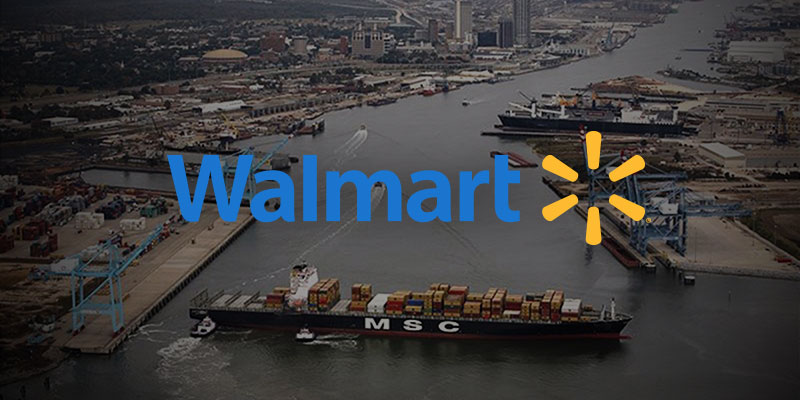 Walmart is highly active in Alabama, not just building stores, but investing in the state to create jobs, stimulate economic development, and even cultivate renewable energy.
The Alabama News Center reported yesterday that Walmart is 2.5-million-square-foot distribution hub in Mobile that will cost $135 million, add 550 new employees, and supply 800 locations along the Gulf Coast.
Troy Wayman, vice president of Economic Development with the Mobile Area Chamber of Commerce said, "That's not just a distribution center, that's an import distribution center. It's a distribution center for distribution centers. We think that's going to create a domino effect for companies looking to import goods and distribute them to the U.S."
To Mr. Wyman's point, with Walmart will come the added availability of shipping 25,000 and 50,000 shipping containers each year that, when empty, can also be used for shipping goods from Alabama to markets worldwide. Currently, the costs of these containers add costs to exporters, but the Walmart containers will mean an ample supply for other uses.
As Jimmy Lyons, Jimmy Lyons, director of the Alabama State Port Authority told the Alabama News Center, "If they can bring the boxes in with cargo for Walmart, then we can load them back out with paper products and pulp products and lumber and steel and other things … chemicals that we produce here in Alabama, so it's a real win for our exporters."
In addition to the win for the port, retail customers will also benefit from Walmart's investment in Alabama. The world's largest retailers will renovate stores in Tuscaloosa, Northport, Alexander City, Guntersville, Enterprise, Brewton and Mobile to create a more open and modern shopping experience.
Moreover, "Walmart Academies"— facilities dedicated to training associates in skill-specific retail practices have been launched this year in Wetumpka, Gadsden, and Fairhope, with plans to launch more locations this summer. Finally, Walmart has entered a long-term contract with Alabama Power to be the primary customer of a $140 million solar project in Lafayette, under construction now, promoting renewable energy.
Walmart's massive investment in Alabama is creating a multiplying effect on jobs, economic development, trade and the everyday lives of people across the state.