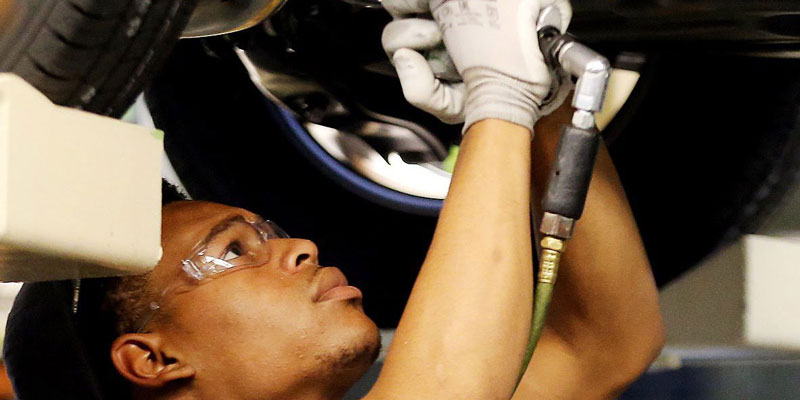 Alabama's auto production climbed to a new record high in 2016, as workers at the state's three auto assembly plants kept up a brisk pace of building SUVs, pickups and sedans for markets around the world.
The Alabama factories of Honda, Hyundai and Mercedes-Benz combined to produce at least 1,048,597 vehicles, according to year-end figures reported by the companies. The tally is approximate because some numbers are preliminary.
That total is a 1.4 percent increase from 2015, when the automakers topped the 1 million mark for the first time and set the previous annual record.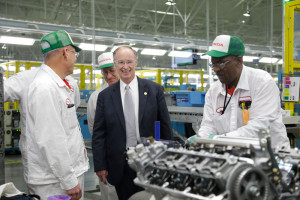 "Alabama's auto industry continues to be a powerful force for the companies that have planted deep roots here, as well as for the skilled, dedicated workers of our state," said Greg Canfield, secretary of the Alabama Department of Commerce.
Commerce Sec. Canfield presents MollerTech leaders with an Alabama seal at a groundbreaking ceremony. The company is one of several suppliers moving into Alabama.
"There's also a robust pipeline of new automotive jobs, investments and products, so we expect production to remain strong in the years to come," Canfield added.
STRONG DEMAND
Honda Manufacturing of Alabama set new marks for output for 2016, with an estimated total production of 369,576 vehicles and engines, a record high for the Talladega County facility.
Customer demand has been strong for the redesigned 2017 Ridgeline pickup, which made its debut on Honda's Alabama assembly lines last year and is now one of three finalists for the North American Truck of the Year.
Honda officials also cited the popularity of the rest of its Alabama lineup, including the Pilot SUV, Odyssey minivan and Acura MDX sport utility.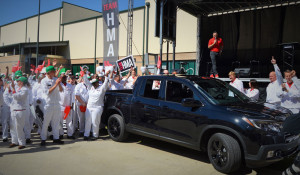 And 2016 was also memorable for other reasons: It marked the 15th anniversary of the company's production startup in the state, and workers produced the 4 millionth Alabama-built Honda.
Hyundai turned out 379,021 cars and SUVs at its Montgomery plant in 2016. That's down slightly from the previous year's total of 384,519 vehicles, but the automaker's Alabama workers were also busy in 2016 taking on a new model.
After a $52 million investment, the Santa Fe SUV began rolling on Hyundai's Alabama assembly lines in June, joining the Sonata sedan and Elantra compact. The move marked a return to the plant for the Santa Fe, which had been shifted to a plant in Georgia in 2010.
And the Tuscaloosa County operation of Mercedes-Benz U.S. International reached its stated annual capacity of 300,000 vehicles. As is customary, the German automaker will announce an exact production tally for its Alabama operation later this year, so it did not provide a preliminary year-end figure.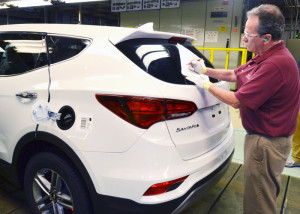 Last year also brought major changes to the Mercedes plant, as work continued on a $1.3 billion, 300-job expansion. The project is setting the stage for the next generation of luxury SUVs that will be produced in Alabama.
Meanwhile, another record was achieved at Toyota's Huntsville engine factory.
Toyota Motor Manufacturing of Alabama produced 702,014 engines, an all-time high and an 11 percent increase from 2015.
The facility – the only Toyota operation globally to produce four-cylinder, V6 and V8 engines under one roof – also marked the 15th anniversary of its groundbreaking in Alabama last year.
And early this year, Toyota is scheduled to produce its 5 millionth Alabama-made engine.
EVOLUTION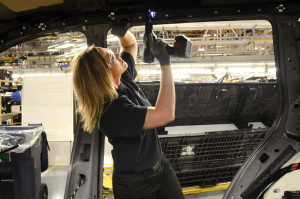 Along with increased production, Alabama's auto industry has transformed in other ways since it launched two decades ago.
The jobs and skill sets required to keep production humming has grown, and the auto factories have expanded their ranks of highly-skilled professionals.
Plus, 2016 saw continued expansion. New jobs and millions in capital spending were announced in communities across Alabama, in activities ranging from parts production to precision machining and engineering.
"It was yet another very successful and record-breaking year for Alabama's automotive industry, which continued to grow and add thousands of jobs in 2016," said Steve Sewell, executive vice president of the Economic Development Partnership of Alabama.
"In addition to the great impact the industry has on our economy, the state's automotive companies continue to bring positive recognition to Alabama, our workforce and climate for business," Sewell added.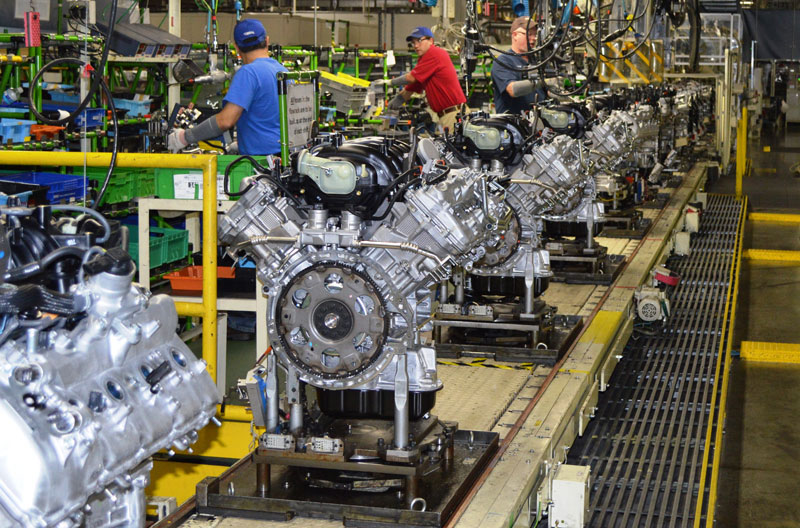 Don't miss out!  Subscribe today to have Alabama's leading headlines delivered to your inbox.