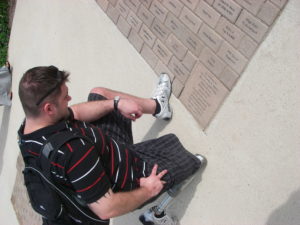 The United States Army Ranger School is a 61-day combat leadership course that good soldiers fail by the truckloads. Clayton Hinchman—who'd already earned his is Airborne and Air Assault wings—was not one of those soldiers that failed the grueling course. In fact, he was the Honor Graduate in his Ranger class and after earning the coveted Ranger tab, he was assigned to 10th Mountain Division and Special Operations Task Force 17.
Shortly thereafter, Hinchman was deployed to Iraq in the service of his country. On a night raid in search of Al Qaeda, he received wounds from an I.E.D. that claimed his right leg. Eighteen months later, Captain Hinchman was medically retired from the United States Army, but not before being awarded a Combat Infantryman Badge, a Bronze Star, a Purple Heart, and a Meritorious Service Medal.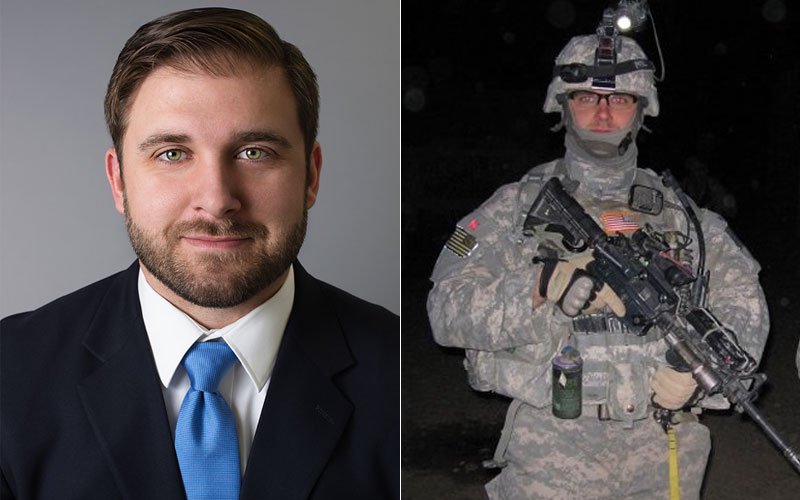 Undeterred by the injury and the loss of his leg, Clay Hinchman was more determined than ever to make a meaningful contribution to his country as a civilian. With an undergraduate degree from the United States Military Academy at West Point and his masters from Georgetown, he founded and became the CEO of a successful company—USi. An information technology company, USi excels in cyber security and a host of other innovative offerings. Striving for excellence in his business endeavors, Clayton also earned the executive education certificate at Vanderbilt University's Owen Graduate School of Management and graduated from the Goldman Sachs Small Business Program at Babson College. Leveraging his education into a profitable businesses, Clayton eventually sold USi to Ignite in 2016, and now serves as the company's Chief Marketing Officer.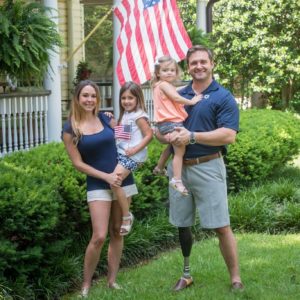 After selling his company, Clayton sensed the need to serve his country again, but this time in the United States Congress. Last May, he declared his candidacy for Alabama's 5th Congressional seat against longtime incumbent Mo Brooks, and Alabama State Senator Bill Holtzclaw has joined the race.
Citing the perspective he gained on the battlefield, Hinchman wrote:
"I served in direct action combat against the enemies of this nation and suffered traumatic wounds, however, my willingness to continue serving this nation endures. My faith and commitment to our country compel me to run for the 5th Congressional district to protect your freedoms our Constitution guarantees."
In a recent speech, he said, "In the military, my battalion's motto was Deeds Not Words. That's why we're a campaign of action." Citing priorities of bolstering the defense industry, job creation, economic growth, education, national defense, and the strengthening the V.A., Hinchman said,
"Why Clayton Hinchman…why our campaign? We are the future, we were built to serve, and we will continue to serve this district."
To learn more about Hinchman's campaign, visit hinchmanforcongress.com.