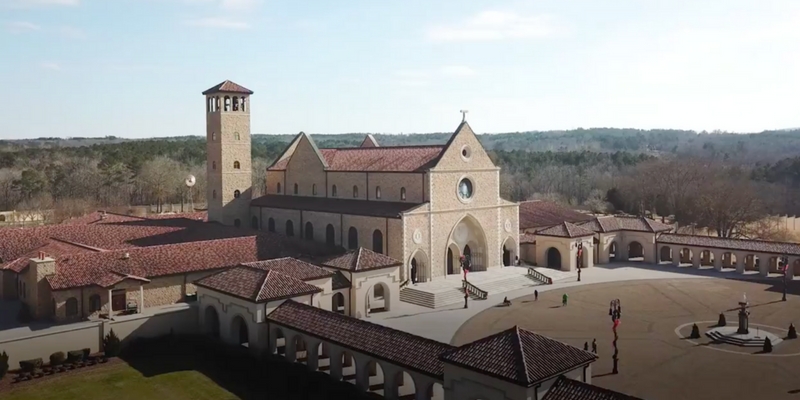 You have to see it in person to believe it, but this Facebook video from Curbed.com comes close to showing the epic grandeur of the Shrine of the Most Blessed Sacrament located in rural Hanceville near Cullman.
If you are driving north or south on I-65 between Birmingham and Huntsville, consider carving out a few hours to stop in and pray. You won't regret it.
The details:
— Mother Angelica, founder of the EWTN Global Catholic Network, felt that God called her to build the shrine while traveling to Columbia in the mid-1990s to seek funding assistance for EWTN's Spanish programs, according to the shrine's website.
— Through the donations of just five families, Mother Angelica was able to fund and build the opulent property without taking any funds from EWTN or other ministries.
— The feisty nun, known for her sharp wit and quick humor, took criticism at times for the site's costly materials — such as the use of real gold and diamonds in parts of the worship areas.
— According to author and EWTN host Raymond Arroyo's 2007 biography of the remarkable nun, she told the nuns in her community of Poor Clares of Perpetual Adoration:
Sisters, you can never go overboard when it comes to Our Lord and the things that belong to His worship. …We must never feel that anything is too lavish or expensive when it comes to vestments or altar cloths or chalices. God has never been stingy with us, Sisters."
— Mother Angelica was born in Canton, Ohio, in 1923 and died Easter Sunday 2016.
Don't miss out!  Subscribe today to have Alabama's leading headlines delivered to your inbox.