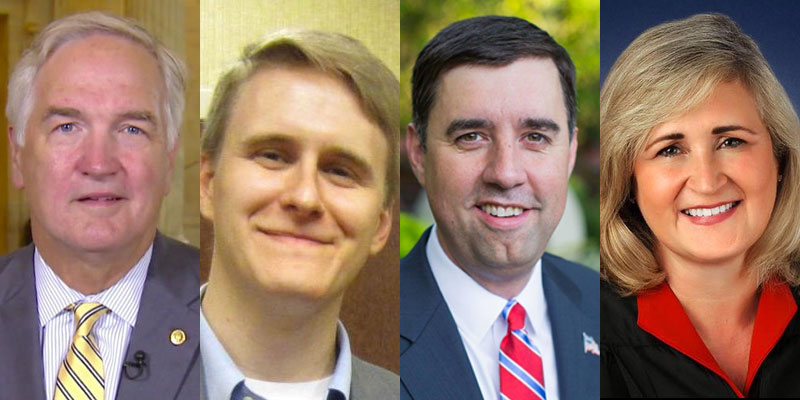 Yellowhammer News just heard in the hallway that Governor Kay Ivey is in a tough position after Justice Glenn Murdock resigned from the Supreme Court. 
Ivey must now appoint a new justice right before an election, potentially upsetting one of two powerful interest groups in Alabama – the trial lawyers or the business community.
Meanwhile, we've heard a few names of potential appointees, including:
— Former Sen. Luther Strange.
— Andrew Brasher, a lawyer with the Alabama Attorney General's office.
— Birmingham attorney Jay Mitchell.
— Mobile County Judge Sarah Stewart.
(Have a tip for Heard in the Hallway? Send it to editor@new-yhn.local.)