Makenzie Noland, a Texas A&M graduate, calls into The Ford Faction after her pictures and video make her a Twitter star because she got hands-on experience with one of nature's scariest creatures.
"Big Tex," the 13 foot 8.5-inch alligator, is trained to come towards her, stay still and interact with her trainers. "This all started out as an internship and two weeks later I was in the pond with Big Tex," says Noland.
She will be graduating this week with a degree in Wildlife and Fisheries Sciences. She says her main goal now is to "find a job!" and continue to work wherever she can help.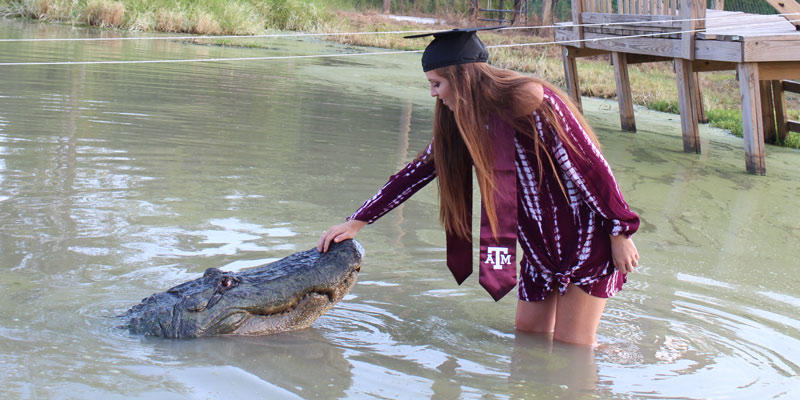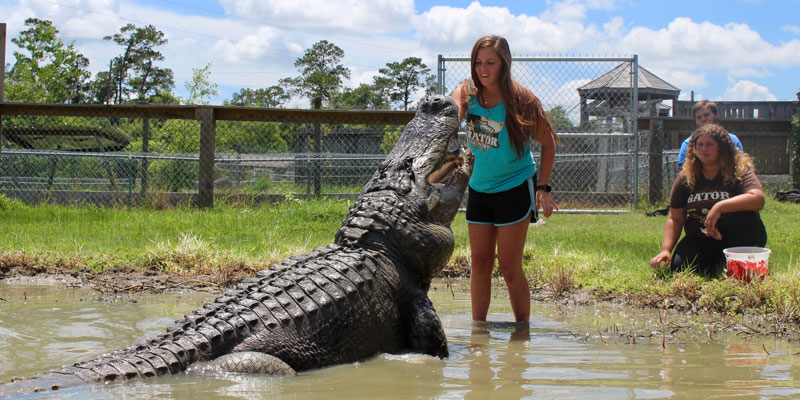 Subscribe to the Yellowhammer Radio Presents The Ford Faction podcast on iTunes or Stitcher.
Podcast: Play in new window | Download
Subscribe: Google Podcasts | RSS
Don't miss out!  Subscribe today to have Alabama's leading headlines delivered to your inbox.