MAJOR MILESTONE: First Alabama-made Airbus A320 takes to the skies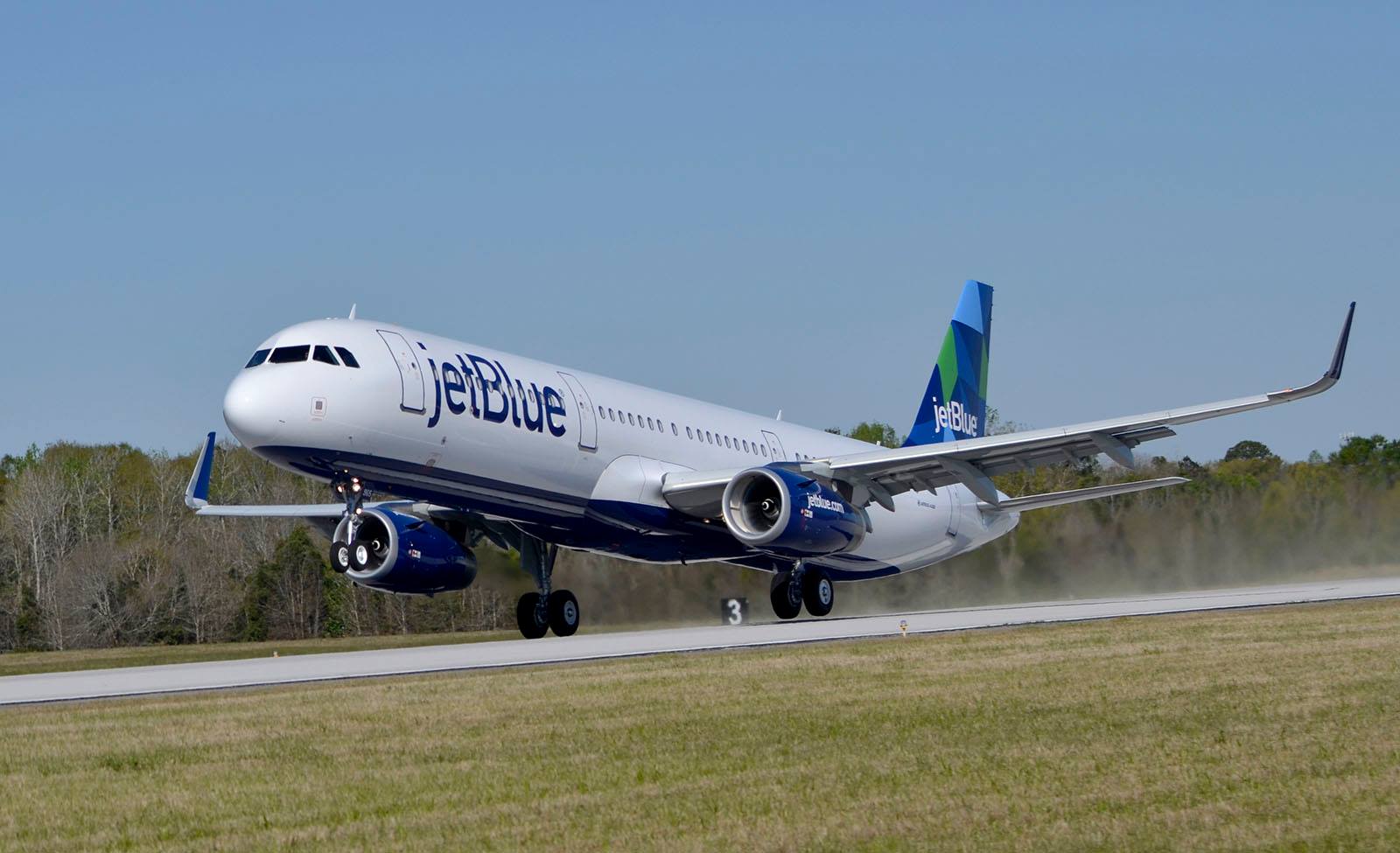 MOBILE, Ala. — The first ever made-in-Alabama Airbus A320 took off this morning on a successful test flight from Mobile. The three-hour journey began shortly after 9:30 AM CST at the Mobile Aeroplex, the site of Airbus' $600 million U.S. manufacturing facility.
"We've come to an exciting milestone in the production of any aircraft, but this one is particularly special," said Daryl Taylor, vice president and general manager of the Airbus U.S. Manufacturing Facility. "The Mobile team has worked hard, and I'm proud that their skill and talent have brought us to this moment. Together we are fulfilling the promise we made to the city of Mobile, the state of Alabama, and the Gulf Coast region—we're creating a new center of commercial aircraft production in the U.S. This is just the first of many aircraft to come.
The A320 is in widespread use around the globe, with a range of up to 3,500 nautical miles. It is capable of flying routes ranging from short European commuter sectors and charter operations to coast-to-coast U.S. flights, and more.
The A320 typically seats 150 passengers in a two-class cabin – or up to 180 in a high-density layout for low-cost and charter flights. As a result of an optimized cabin space and increased exit limits, the A320neo new engine option accommodates 165 passengers in two classes or up to 189 in a high-density configuration.
The passenger jet sported the colors of its eventual owner: JetBlue Airways. Airbus plans to deliver the aircraft tested today to JetBlue later this spring from the Alabama facility. Other A321s, destined for American Airlines, are already being assembled at the Mobile Aeroplex production center, which currently has around 300 workers.
By 2018, Airbus says the Alabama manufacturing facility will produce 40 to 50 A320 family aircraft per year, supporting around 1,000 jobs.
RELATED: Airbus expansion could lead to Alabama aerospace boom
"The initial test flight of the first Alabama-made Airbus passenger jet is another exciting chapter in the partnership that Alabama has developed with Airbus," said Greg Canfield, secretary of the Alabama Department of Commerce.
"This is an inspiring accomplishment for the skilled workforce at the company's Alabama manufacturing facility, and we know that there are many more impressive developments to come as Airbus ramps up production at the Mobile Aeroplex facility."
Alabama landed the Airbus facility due to its 'Right-to-Work' laws and friendly business climate. "By assembling the planes with nonunion American workers, and in using dollars, Airbus also stands to reduce production costs," the New York Times wrote at the time.
"When we narrowed it down to the finalists, Alabama to us was the most business-friendly state we could find," Airbus Group Inc. Chairman and Chief Executive Allan McArtor said. "We found in Alabama a willingness to work with us, a willingness to train our employees, proven history with the automobile industry and the aerospace industry that was already in Alabama, and a state and local government that was going to be our partner."