"BringAtoB" – Birmingham's Attempt to Deliver the New Amazon HQ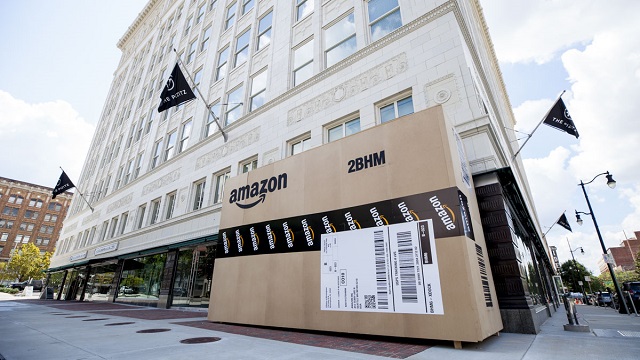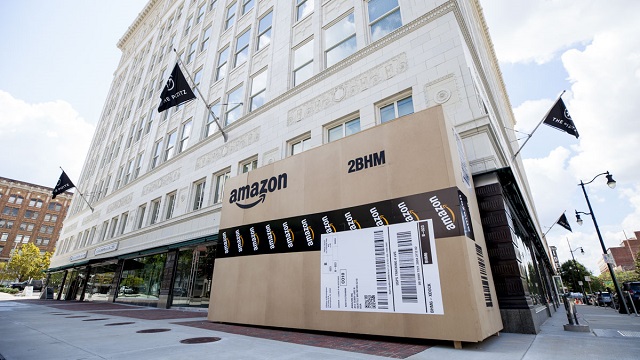 The city of Birmingham has high hopes for its "BringAtoB" initiative. That is, "Bring Amazon to Birmingham," which is the city's attempt at proving to Amazon that the Magic City is a prime location for its new headquarters, HQ2.
Giant replicas of Amazon's signature boxes appeared across the city, including at The Pizitz and Railroad Park. According to Alabama News Center, the goal is to raise awareness about the campaign, and to show Amazon that the biggest draw to Birmingham is its devoted citizens. The city hopes that people will tag @Amazon on social media and use the hashtag #BringAtoB to tell the tech giant why Birmingham is such a great place to live and work.
RELATED: Could the Magic City Soon Be Home to the New Amazon Headquarters?
"Every great city across the United States is competing for consideration – bringing everything they can to the table to stand out," Birmingham Mayor William Bell said. "But we have a big advantage over all those: our citizens. Their united voice will undoubtedly prove to Amazon that Birmingham is a bold bet worth making."
The city hopes to use the campaign in developing the request for proposal that Amazon requires in order to compete for the project. Bell is set to lead a public-private partnership to develop the proposal before the October 19 deadline. Bell held a press conference at Railroad Park on Monday to discuss the initiative:
However, Birmingham's campaign isn't just all talk. The city may actually be the best candidate to fill the almost 50,000 jobs that the tech giant plans to bring to its new headquarters. According to Textio, a startup that analyzes data related to job postings, Birmingham is the top city in North America for filling engineering jobs. According to the study, the Magic City can fill engineering jobs in just 15.5 days on average. Birmingham edged out cities such as Montreal and Salt Lake City, and many of the high-profile candidates, such as Denver or Toronto, landed at the very bottom of the list.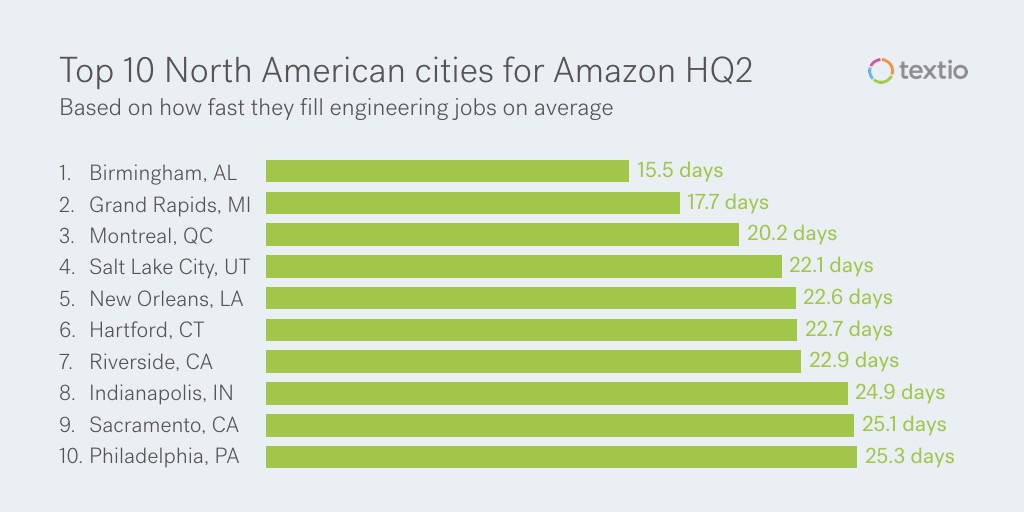 The new headquarters could potentially bring billions of dollars in economic development to the Magic City. It has been estimated that Amazon's Seattle headquarters has brought $38 billion to the city's economy. The new headquarters will employ at least 50,000 people, and would create countless other job opportunities through Amazon's additional investments throughout the community.
"Amazon needs a city which thinks like they do – big and creatively," Bell said. "Over the last decade, our city has relentlessly invested in infrastructure and technology. In doing so we've built a thriving creative and economic landscape that's primed for a company like Amazon. That's why we are calling upon everyone to help deliver a powerful, welcoming message to Amazon."
To learn more about Birmingham's campaign, visit BringAtoB.com, Facebook, Twitter, or Instagram.