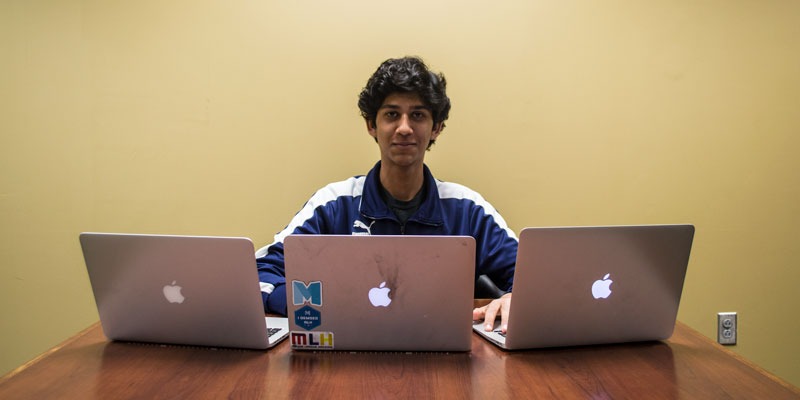 Sachin Katyal, who is a sophomore at Randolph School in Huntsville, has created Hack HSV, the first ever high school hackathon in Alabama. Hack HSV is "a 12 hour problem solving marathon where you will collaborate with friends to create something based on a theme that will be announced at the start of the competition. You will meet new people, learn new skills, and, of course, code. Hack HSV's mission is to spread the love of programming and innovation to everyone by making our event as accessible as possible."
The Hack HSV site defines a hackathon as "a coding competition where students collaborate to create something based on a theme, which will be announced at the competition, whether it is a web application or an IOS game."
In an interview with WHNT, Katyal said, "I personally believe that everyone should be learning how to program. It kind of incorporates everything you learn from school whether it's reading, English, math and science. It incorporates every one of those aspects into one thing."
The event is for anyone ages 13 through 18, and it will take place on April 15th from 8am to 10:30pm at Randolph School in Huntsville.
Kudos to Katyal for thinking outside of the box and creating this unique event for young Alabama programmers!
Don't miss out!  Subscribe today to have Alabama's leading headlines delivered to your inbox.