Alabama's Black Belt is in the hunt for its own economic development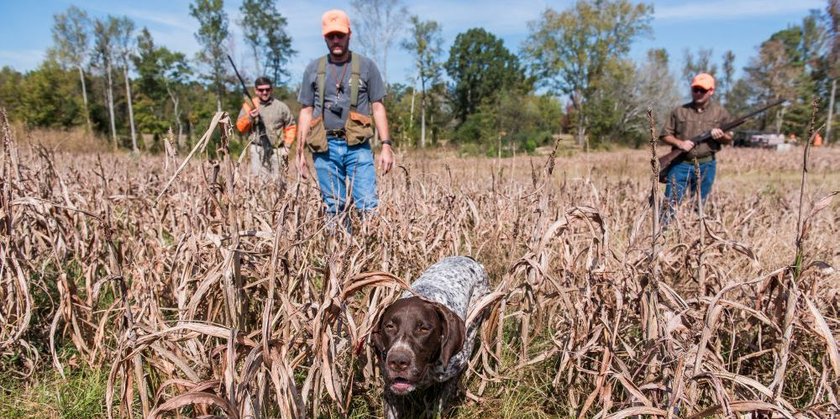 The stretch of land that spans across lower-central and west Alabama is known for its dark, fertile soil. Officials are finding creative ways to put the Black Belt's economy in the black.
This region is home to some of the best hunting in the world. It is estimated that hunting and fishing in the Black Belt has an economic impact of more than $1 billion annually. There has been a recent resurgence in promoting this area as a destination for hunters from across the country.
More than five years ago, the nonprofit Alabama Black Belt Adventures Association was created to promote the region's outdoor recreation.
"We focus on promoting the Black Belt's abundant hunting, fishing and soft adventure opportunities outside our state's boundaries through various channels," said Pam Swanner, Alabama Black Belt Adventures Association project director. "Our efforts are aimed at generating awareness and encouraging outdoor enthusiasts to travel here for their sporting activities as well as to enjoy our cultural heritage."
"We want to brand the Black Belt region," said Thomas Harris, the organization's founder. "It's the perfect destination for those who enjoy the outdoors, and there's no greater joy than spending a crisp morning in the fields watching exceptional dogs flush a covey of birds or feeling the drumming beat of a wild turkey. This region provides a great place for those who love exploring rural back roads and who take pride in supporting small businesses."
Jay Reynolds, a lifelong west Alabama resident and small business owner, recently opened a full-service quail hunting lodge. He is active in the community and a founder of the recently formed Demopolis Area Business Council.
"When you live in such a rural part of the state, you have to be creative and keep everyone's interest. We have done a lot of things locally to get our vibrant community involved in economic development recently," said Reynolds. "It is also very important to take advantage of what we have, and that is world-class hunting and fishing. It is pretty simple. The more people you can get to visit the area, the better chance we have of landing more businesses. Also, these hunters spend a lot of money in the community when they visit. "
Reynold's lodge, Camp Chapron, and many others can be found at the Alabama Black Belt Adventures. You can also find information about public hunting land along with canoeing, bird-watching and other outdoor activities.
Black Belt leaders believe their "shotgun" approach to economic development is paying off for an area of the state that may have found a field it is best-equipped to compete in.