Maintaining its unblemished mission success rate, United Launch Alliance (ULA) has successfully delivered on a national security-related launch for the U.S. Space Force.
At 5:29 CST on Thursday morning, ULA's Atlas V rocket carrying a missile warning satellite lifted off from Space Launch Complex-41 at Cape Canaveral Space Force Station in Florida.
The launch was part of the Space Based Infrared System Geosynchronous Earth Orbit-6 (SBIRS GEO 6) mission for the U.S. Space Force's Space Systems Command. With Thursday's successful delivery, ULA has now launched 152 times with 100% mission success.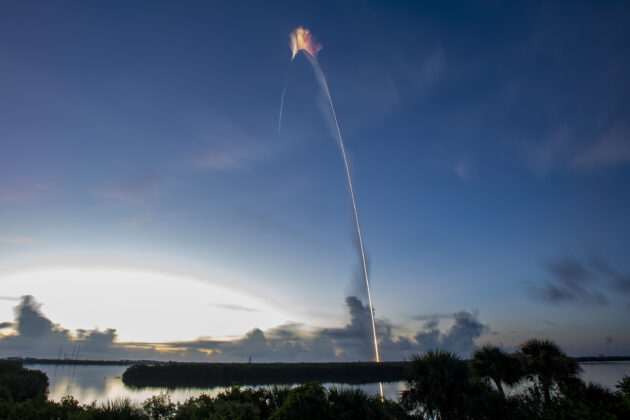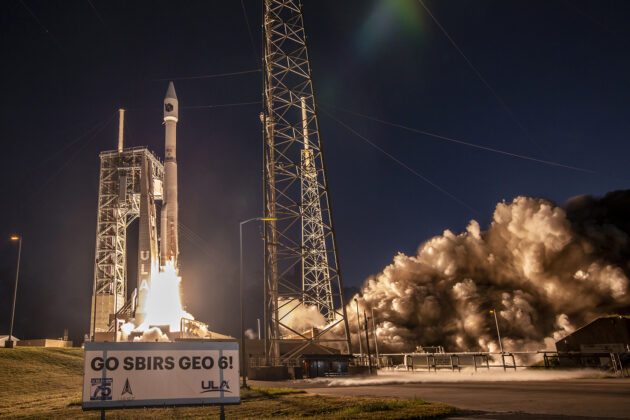 The SBIRS spacecraft is equipped with powerful scanning and staring infrared surveillance sensors to warn against missile threats posed by foreign adversaries. The technology is widely considered to be a top-of-the-line warning system against ballistic missile threats, according to ULA.
In a statement, Gary Wentz, ULA vice president of Government and Commercial Programs, expressed gratitude to the rocket manufacturer's industry partners for seeing that the launch was a success.
"Thank you to our U.S. Space Force and industry partners for their outstanding teamwork in successfully delivering the sixth and final SBIRS satellite to orbit," said Wentz in a release. "We are proud of our role in supporting the warfighter by launching the entire SBIRS satellite constellation, a critical constellation of missile warning satellites that expands the U.S. military's situational awareness on the battlefield and beyond."
"This launch marked ULA's 95th U.S. National Space Security launch," he added. "As the Air Force is gearing up to celebrate its 75th anniversary, we are honored to have been entrusted to deliver the vast majority of our nation's critical assets to orbit. Our customer's missions are vital to ensuring the safety of our women and men in harm's way serving our country."
Dylan Smith is the editor of Yellowhammer News. You can follow him on Twitter @DylanSmithAL
Don't miss out!  Subscribe today to have Alabama's leading headlines delivered to your inbox.