A Decatur-built rocket was loaded onto a specially designed cargo ship Tuesday to be shipped to Cape Canaveral, Fla.
The United Launch Alliance Vulcan will eventually replace the Atlas V and Delta IV heavy rockets.
The rocket was moved from the plant in Decatur and loaded aboard the RocketShip. The trip to Cape Canaveral will begin this week and is expected to take about eight days.
The Vulcan's first test launch is slated for early this year.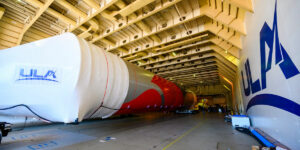 Don't miss out!  Subscribe today to have Alabama's leading headlines delivered to your inbox.