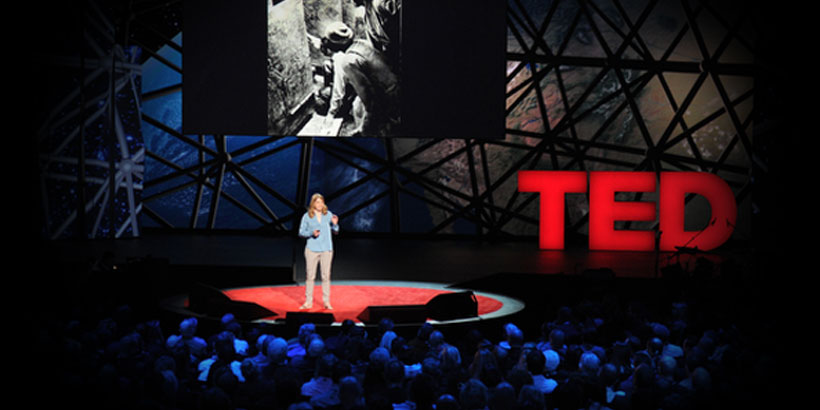 BIRMINGHAM, Ala. — A UAB professor, known as a "modern day Indiana Jones," has been honored by the TED Foundation with its annual $1 million TED Prize for her work using infrared imagery from satellites—a.k.a. space archeology—to uncover ancient archaeological sites.
A National Geographic fellow and founder of UAB's Laboratory for Global Observation, Dr. Sarah Parcak earned the prize, putting her in the auspicious company of other winners such as U2's Bono for his ONE campaign, and celebrity chef Jamie Oliver's Food Revolution project.
According to UAB News, Dr. Parcak gained international attention for satellite mapping all of Egypt and unearthing 17 potential unknown pyramids (adding to the 138 known ones), 1,000 tombs and 3,100 settlements. She and her team have since uncovered thousands of additional ancient sites across Europe, the Mediterranean, and the North Atlantic, and also have used satellite technology to map extensive looting in post-Revolution Egypt.
"TED is committed to the ancient tradition of storytelling, and making it relevant to a modern, global audience. Sarah's work honors that — she uses 21st century technology to make the world's ancient, invisible history visible once again," said TED Prize Director Anna Verghese. "At a moment when so many ancient sites are under threat – and being destroyed – it feels particularly poignant that we are awarding the TED Prize to a brilliant mind, committed to finding, sharing and protecting these gems."
On February 16th Dr. Parcak will share her vision for an "audacious plan" for a high impact project in her field on the TED Conference stage—a plan that will be implemented with the help of the prize's $1 million award.
"I am honored to receive the TED Prize, but it's not about me; it's about our field – and the thousands of men and women around the world, particularly in the Middle East, who are defending and protecting sites," Parcak explained. "The last four and half years have been horrific for archaeology. I've spent a lot of time, as have many of my colleagues, looking at the destruction. I am committed to using this Prize to engage the world in finding and protecting these global sites."
At least part of that vision is finding innovative ways to counteract the looting and destruction of priceless archeological sites by the terror group ISIS.
According to the New York Times, Dr. Parcak is teaming up with the Egyptian government to train authorities there to "thwart looters by involving community leaders in tourism activities connected to the ancient sites."
But it isn't only looting by ISIS in the Middle East that concerns Parcak. "You think looting is bad in Egypt, look at Peru," she told NYT. "India, China. I've been told in China there are over a quarter-million archaeological sites, and most have been looted. This is a global problem of massive proportions and we don't know the scale."
Dr. Parcak's original TED Talk, filmed in 2012, has been viewed more than 600,000 times.
---
Like this article? Hate it? Follow me and let me know how you feel on Twitter!

— Elizabeth BeShears (@LizEBeesh) January 21, 2015
Don't miss out!  Subscribe today to have Alabama's leading headlines delivered to your inbox.