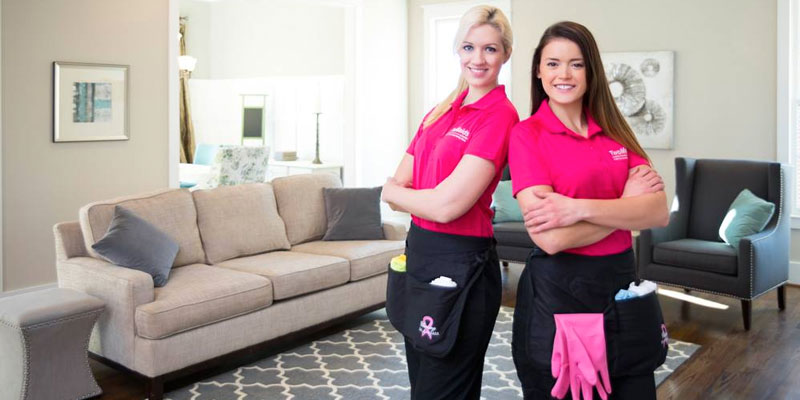 A Birmingham-based cleaning business is on track to make $11 million dollars this year by doing your household chores.
Since it started cleaning floors and toilets 14 years ago, Two Maids & A Mop has seen extraordinary growth because its founder and CEO, Ron Holt, saw a critical market need and met it with innovations such as the now famous "Pay for Performance" compensation plan.
Holt's success exemplifies the best of a free market economy: If you don't like your job and have the willpower, you can strike it out on your own.
Before Holt started Two Maids & A Mop, he had a good job directing a laboratory, but it wasn't what he wanted.
"I had career opportunities in front of me and in the industry," Holt told CNBC. "There was a bright future, but it wasn't bright enough."
Holt wanted to be his own boss, so he began saving money for an initial investment in a new business.  For $150,000, Holt bought a one-man cleaning service in Pensacola, Florida, where he launched the first Two Maids & A Mop. The 250 square foot office was located right next to the railroad tracks, with trains roaring by every 30 minutes, according to the company's website. That was April of 2003.
Fast forward to 2013, when Inc. Magazine named it the fastest growing cleaning company in the nation.
Today, Two Maids & A Mop operates in 55 locations throughout the eastern United States. Its growth includes 500 employees, franchise opportunities, and an ambitious executive who wants to open 20 to 30 more locations during the next five years. Read more about the company's story here.
Jeremy Beaman is a Huntsville-native in his final year at the University of Mobile. He spent the summer of 2017 with the Washington Examiner and writes for The College Fix. Follow him on Twitter @jeremywbeaman.
Don't miss out!  Subscribe today to have Alabama's leading headlines delivered to your inbox.