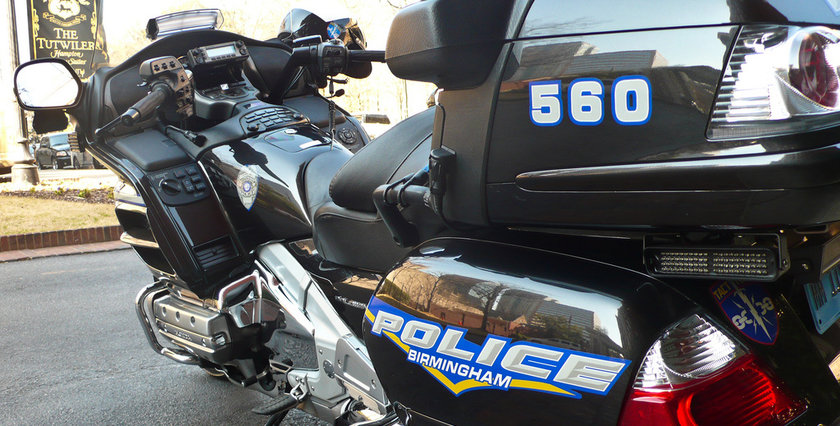 BIRMINGHAM, ALa. — The Birmingham police detective who was pistol-whipped until unconscious earlier this month revealed Friday the reasons why he hesitated to defend himself against the suspect in question, Janard Shamar Cunningham.
Since the incident, the detective's story made national news and attributed to the ongoing conversation about social justice reform. Out of fear for him and his family's safety, the detective has decided to stay anonymous.
"A lot of officers are being too cautious because of what's going on in the media," he explained in a recent interview. I hesitated because I didn't want to be in the media like I am right now."
"We don't want to be in the media," he continued. "It's hard times right now for us."
According to incident reports, the detective stopped a Yukon in Birmingham, possibly in connection with some burglaries in the area. The detective, a six-year veteran of the force, told the suspect to stay in the vehicle, but the suspect got out and a struggle ensued. During the confrontation, police say 34-year-old Jenard Shamar Cunningham took the detective's gun and beat him in the head until he was unconscious.
Cunningham and another man in the vehicle fled and were eventually taken into custody after an extensive search. Cunningham has a criminal record and is now charged with attempted murder. The second suspect was released without charges.
The detective was treated at UAB Hospital, and spent the weekend recovering at home.
After the incident occurred, several bystanders took the liberty of taking photos of the injured detective posting them on social media; some even added captions praising the attack of the officer.
Many commentators have expressed concerns that this celebration of the brutal assault contributes to the cultural narrative that police officers are no longer public servants, but persons to blame, mock, and attack. If those who are called to protect and serve as officers of the law are suddenly unwilling to protect themselves because of an anti-police culture, they ask, how are they to effectively protect and serve others?
In an interview with CNN, Birmingham Police Chief A.C. Roper echoed this concern, explaining that there are problems with how a culture is affecting how an officer's job in the field of duty.
"The nobility and integrity of policing has been challenged," Roper said. "As a profession, we have allowed popular culture to draft a narrative which is contrary to the amazing work that so many officers are doing everyday across this nation."