The Magic City Gets Professional Soccer Team
[tps_header][/tps_header][tps_title][/tps_title][tps_title][/tps_title]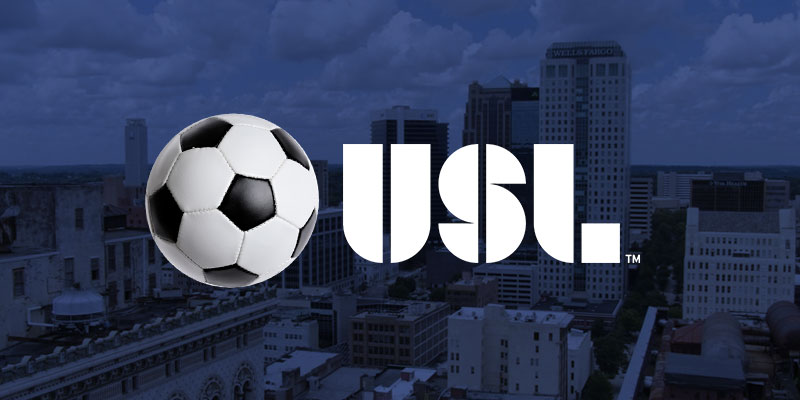 The United Soccer League announced yesterday that Birmingham will  be the home of a new professional soccer team.
The USL is a soccer league comprised of 30 teams throughout the U.S. and Canada. And according to President Jack Edwards, there are more than 2 million USL fans throughout the country.
In a press release by the USL, CEO Alec Papadakis said,
"The USL continues to lead the growth of professional soccer across the country and we are thrilled to announce Birmingham as our newest market. With the increasing popularity and demand for professional soccer across the country, more and more fans recognize the high level of competition and excitement of the USL. We continue toward our goal of becoming one of the top Division II leagues in the world, on par with the English Championship, Liga Adelante and 2. Bundesliga. We will achieve that goal by continuing to deliver a first-class soccer experience for fans, players and communities like Birmingham by providing unparalleled league support to all our clubs, and building one of the best ownership groups in professional soccer."
As the first to take the stage at the event, Edwards said, "Because of the business and sports culture here, we've had our eye on Birmingham for a longtime."
The team will be jointly owned by Jeff Logan, co-owner of the Birmingham Barons; James Outland, founding and managing partner of New Capital Partners; and Lee Styslinger III, chairman and chief executive offer of Altec, Inc.
Speaking to how the dream of professional soccer in Birmingham became a reality, Morgan Copes, Vice-President of USL Birmingham said that the idea all started over a beer with friends.
A name and logo for the team have yet to be decided, and the first game is not expected to be played until 2019.
When addressing where the games would be held, Mayor of Birmingham, William Bell said, "A site has not been finalized yet, but some of the first games could be played at UAB's stadium until a more permanent location is found."
This is another huge step for the Magic City. Since the creation of Regions Field, Birmingham has seen staggering economic growth as people and businesses start to move back into the city.
The USL has a dedicated fan base and averages around 6,000 attendees each game. And judging by the excitement at the event yesterday, it's evident the new Birmingham club will have no problem filling seats.