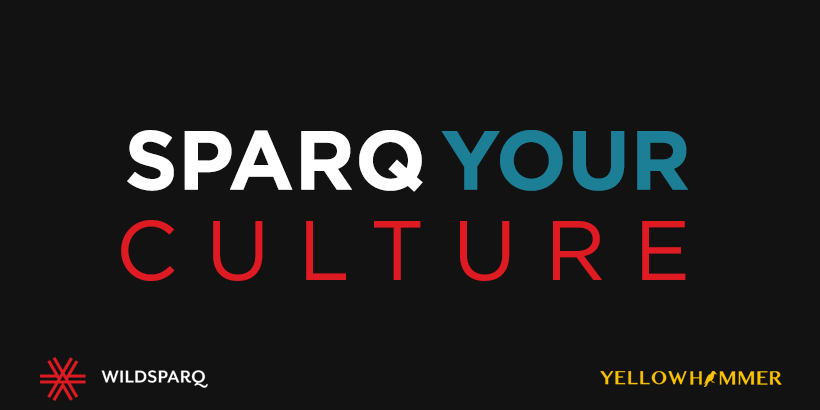 FireSeeds is a Birmingham-based recruiting and leader development company. We have created a state of the art online platform, WildSparq, that launches leader development into every seat in an organization. Through the platform, organizations can now have dynamic team meetings around monthly leadership themes. For the next several months, we will be featuring tips on how to "Sparq Your Culture" at work. For May, we are going to "Start with Story."
We've found that in order to authentically engage with someone, you have to know their story. What we mean by story is this: the major life events that have shaped someone. Stories give us hope, provide the framework for a meaningful life, and bring energy to the mundane.
As a leader, if you have a clear picture of where someone has come from, you can develop a more lucid understanding of their motivations, beliefs, and behavior patterns that govern their day-to-day.
This may totally change the way you view someone. Good.
One of our clients completed the Start with Story WildSparq lesson, and it completely affected how they saw one other.
"The intentionality in the Start With Story lesson taught me so much about my team. Stories of heartache and trials were all through the room. We have a team of almost all guys, and we struggle in showing our emotions (because you know, we're men). The stories brought so many different emotions to our team meeting. For the first time, I really learned who these people were, and we've been working with each other for years," said a WildSparq user.
So how do you share your story with your team or someone you've known for years? We'll help you out! Craft 3-4 sentences for 4-5 major life events that have shaped you. These may be positive or negative events. This should get you started on the right track.
A Few Things to Remember:
• Asking someone else their story shows you care
• Hearing the story of a co-worker may totally change the way you view them as a person.
• Understanding someone else's story will give you better context to lead that person as you understand what has shaped them into who they are today.
Take Action:
This month, be sure to get time with at least one co-worker to share your story and ask them theirs. Make this a habit to become a more effective leader.
For more information on how WildSparq can impact your company culture, click HERE.
Don't miss out!  Subscribe today to have Alabama's leading headlines delivered to your inbox.