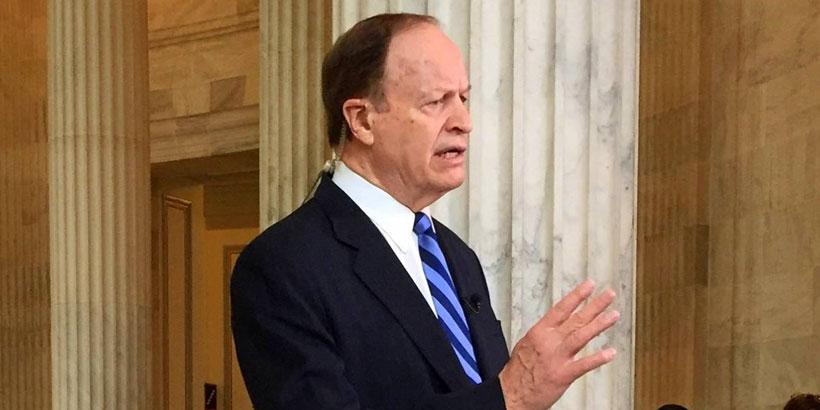 After years of battling "sanctuary cities" under the Obama Administration, Alabama Senator Richard Shelby is breathing a sigh of relief over President Trump's upcoming actions to defund local governments who refuse to follow federal law.
Sen. Shelby serves as the chairman of the Senate Appropriations Subcommittee on Commerce, Justice, Science, and Related Agencies, and has long used his position as a platform to add pressure on sanctuary cities. He lauded the new president's quick action over the matter.
"Sanctuary cities blatantly ignore our nation's immigration laws, which is why I have long advocated restricting their access to the Department of Justice's state and local grant funding," Sen. Shelby said.
"I am pleased that President Trump recognizes that we must not allow municipalities to obstruct policies to remove illegal immigrants who have committed crimes. Today's executive action is a step in the right direction, and I look forward to working with the Trump Administration to ensure that action is taken against local governments who refuse to follow our immigration laws," he added.
In the summer of 2016, Alabama Senators Shelby and Sessions joined together in an effort to crack down on sanctuary cities. Both supported "Kate's Law," named after slain Californian Kathryn Steinle, which would guarantee a five-year prison sentence for illegal immigrants who cross back into the U.S. after being deported.
The bill failed to secure passage under Harry Reid. However, "Kate's law" was re-introduced in Congress earlier this year, and is expected to gain momentum under President Trump.
"The American people gave Congress and the incoming administration a mandate to reverse the dangerous course set under the Obama Administration that has encouraged illegal immigration and enabled lawbreakers to escape prosecution," said Sen. Cruz, the Senate sponsor of Kate's Law, upon the bill's re-introduction. "Kate's Law is crucial to ensure that deported illegal aliens, especially those with violent criminal records, are deterred from illegally reentering the United States to prey on innocent Americans.
Don't miss out!  Subscribe today to have Alabama's leading headlines delivered to your inbox.