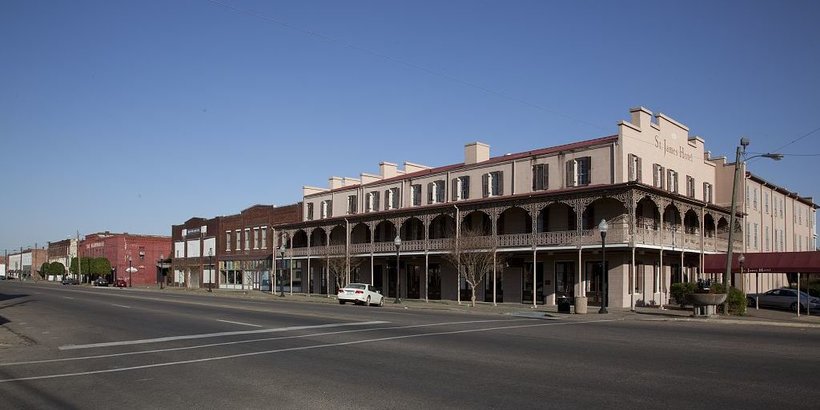 A new study has named Selma Alabama's most dangerous city and the eighth most dangerous city in the country. Three other Alabama cities also made the unenviable list of the 30 most dangerous cities in the United States.
Safewise, a home security and safety advice site, used FBI Crime Report data to determine which cities in America are the most dangerous. The site evaluated the number of reported violent crimes (aggravated assault, murder, rape, and robbery) and property crimes (burglary, arson, larceny-theft, and motor vehicle theft) for cities with more than 10,000 residents. The study also calculated the possibility of those crimes occurring out of every 1,000 residents of each city.
Here is the complete list of the 30 most dangerous cities in the U.S.
1. Tukwila, Washington
2. Myrtle Beach, South Carolina
3. Emeryville, California
4. Lumberton, North Carolina
5. College Park, Georgia
6. Bellmead, Texas
7. Gallup, New Mexico
8. Selma, Alabama
9. East Point, Georgia
10. Branson, Missouri
11. Humble, Texas
12. Henderson, North Carolina
13. Douglas, Georgia
14. Blytheville, Arkansas
15. Anniston, Alabama
16. Kennett, Missouri
17. Union City, Georgia
18. Muskegon Heights, Michigan
19. Salt Lake City, Utah
20. Americus, Georgia
21. Poplar Bluff, Missouri
22. Spokane, Washington
23. Brunswick, Georgia
24. Anderson, South Carolina
25. Springfield, Missouri
26. Elkton, Maryland
27. Espanola, New Mexico
28. Ardmore, Oklahoma
29. Jasper, Alabama
30. Gadsden, Alabama
Selma is the most dangerous city in Alabama (No. 8 overall), according to the study, with a violent crimes per 1,000 rating of 13.70 and a property crimes per 1,000 rating of 105.05. Anniston came in at No. 15, and Jasper (No. 29) and Gadsden (No. 30) finishing out the list.
Georgia has five cities on the top 30 list – more than any other state. Alabama and Missouri both come in second with four cities each on the list. Over half of the cities on the list are located in the South.
Although crime rates have decreased by almost 40 percent over the past 20 years, most Americans still believe that crime is at an all-time high. Part of that belief can be attributed to the 24-hour news cycle and social media with constant access to reports of dangerous and violent crimes. But even in the last few years, crime has dropped by 4 percent nationwide. Interestingly, the Northeast has seen the largest decrease in crime while the South has seen the smallest drop.
Don't miss out!  Subscribe today to have Alabama's leading headlines delivered to your inbox.